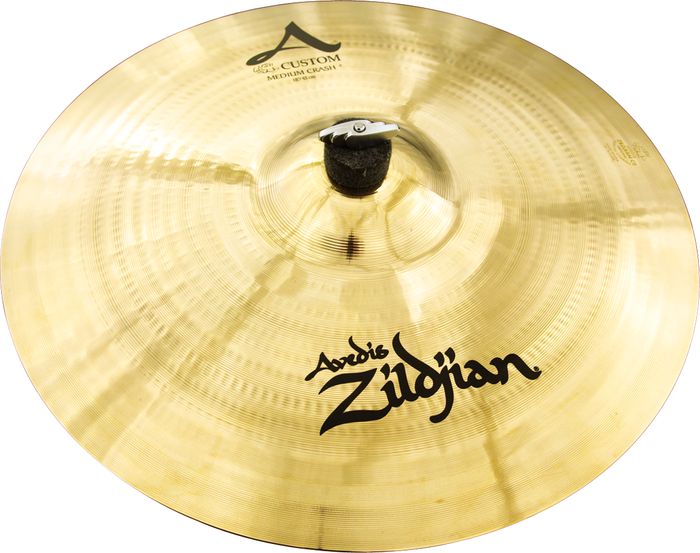 Percussion plays a highly important role in classical and contemporary music, and the role of cymbals in percussion is extremely important. This instrument has a long and interesting history, with a host of different types used to provide different sound effects to suit the desired purpose. Each cymbal has its own unique characteristics, suitable for different purposes, musical environments, and playing styles, and the characteristic differences between each cymbal need to be understood to ensure the right purchase is made. This eBay buying guide provides a convenient guide to Zildjian cymbals and using the features of eBay to make the right purchase.
Overview of Zildjian Cymbals
The Zildjian Company was founded by Avedis Zildjian in Turkey, 1618, and today the company is managed by the eighteenth generation of the Zildjian family.
Zildjian cymbals are manufactured in two ways – cast manufacturing or sheet manufacturing – the former produces higher quality, more expensive cymbals. Cast manufacturing is where the cymbal is created from scratch by melting down the copper, tin, and silver and cooling in a multi-stage cast process. Sheet manufacturing begins with a mass-produced cymbal sheet. Each cymbal is cut, shaped, and hammered by hand or by machine and then polished and left to mature.
Anatomy of the Cymbal
Each cymbal has a number of features which control how the cymbal sounds, including the taper, bow, edge, and bell. Other important characteristics include the size, thickness and weight. The bell is the small protrusion in the centre, which gives a unique sound when played on its own and affects the overall cymbal sound. The bow is how the cymbal curves from the centre to the circumference, and the taper is the decrease in thickness from the centre to the circumference. The edge is very thin and has a big influence on the overall sound of the cymbal.
Zildjian Cymbal eBay Buying Guide
The search for Zildjian cymbals begins at the eBay homepage. On the left side of the homepage are the main product categories. Click on the Musical Instruments category link. To get to the eBay cymbal listings page, follow the Cymbals link – this can be found under the Percussion category.
The cymbal listings page includes all the cymbals that are currently being sold. With the search filters on the left side of the page, the listings can be made more specific according to type of cymbal (including sets), brand of cymbal, condition (new or used), seller location, delivery, and selling format (Buy it Now or Auction). Here are some links to specific listings: new Zildjian cymbals, used Zildjian cymbals, Zildjian crash Cymbals, used Zildjian cymbal set.
Understanding Cymbal Sound
A cymbal produces a fundamental note as well as a mix of high frequency overtones and lower frequency undertones. The mixture of tones (known as the colour) varies according to the cymbal's manufacturing, the features described in the previous section, and how the cymbal is played. When purchasing Zildjian cymbals on eBay, the way to understand this sound is with the product description. Product descriptions will often detail the characteristics and suitability of the cymbal, and links may be provided to audio and video of the cymbal in action. Particular cymbal characteristics can be understood by using the Ask A Seller Question Feature on eBay; for example, the serial number which buyers should look out for.
'Bright' cymbals have predominately higher frequencies, while 'dark' cymbals have predominately lower frequencies. Much of a cymbal's warmth, nuance, and sustain comes from the darker tones, while the bright tones are cutting, hissing, and make the cymbal easier to hear above other instruments. The terms 'dry' and 'wet' are also used – dryer cymbals have short sustain with less overtones, and wet cymbals have longer sustain and lots of overtones. A cymbal's overall sound can be described with a multitude of different adjectives although the above are probably the most significant. It is always good to listen to percussion music sound-bites and videos to understand the differences from one cymbal to the next.
An excellent resource for understanding cymbal nuances and colour are eBay music shop sellers. Sellers who sell only sell percussion products will often provide the most detailed product descriptions and offer expert help and advice on any product if the buyer gets in contact. Matching eBay Shops can be found underneath the search filters on the left-hand side of the listings.
| | |
| --- | --- |
| Bell | Large bell - brighter, clear tone, more responsive. Small bell – Dryer, less attack |
| Size | Larger size – lower pitch. Smaller size – higher pitch |
| Curvature | Higher curvature – higher pitch. Lower curvature – lower pitch |
| Weight | Heavier – higher pitch, slower response, longer sustain. Lighter – lower pitch, faster sustain, shorter sustain |
| Thickness | Thinner – lower pitch. Thicker cymbals – higher pitch |
Purchasing Zildjian Cymbals on eBay
There are five main types of cymbal included in the modern drumset – the hi-hat, crash, ride, crash-ride and china – and each are available under the eBay search filters as well as complete cymbal sets. The hi-hat is a pair of cymbals controllable with a foot pedal. They are most important for rhythm. The ride cymbal is also commonly used for rhythm, especially the bell, and provides darker tones and longer sustain when hit with force. The crash cymbal is highly responsive and bright with short sustain, often used at the end of the bar to denote a shift in the music. The crash-ride cymbal offers the responsiveness and cut of a crash, and the rhythmic qualities, rich tone, and balanced sustain of a ride cymbal. China cymbals are exotic cymbals with complex colour and a trashy tone.
Zildjian Drumset Cymbals on eBay
eBay cymbal listings are very extensive, and if a rarer or custom cymbal cannot be found at first, chances are it will become available after a short period of time.
| | |
| --- | --- |
| Cast A/A Custom | Loud, dynamic and highly sensitive to play style. Custom series use special manufacturing for a greater sophistication |
| Cast K/K Custom | Deep, dry, and changeable from soft to intense depending on play style. |
| Cast Z3 | Large, powerful, and very loud |
| Cast FX | Professional, exotic cymbals designed by percussionists |
| Sheet ZHT | High tin content and careful manufacturing for superior tone |
| Sheet ZXT | Very bright and hissy |
| Sheet ZBT | Very bright and responsive |
Zildjian Orchestral & Band Cymbals on eBay
| | |
| --- | --- |
| A Orchestral | Bright and cutting. Suitable for all types of player |
| A Concert Stage | Designed for students, suitable anywhere |
| A Stadium | Warm and bright with wide tonality for large spaces and the outdoors |
| A Symphonic Tone | Organic, bright sound |
| A Z-MAC | Ensemble cymbal for marching bands, concert bands and jazz bands |
| K Constantinople | Full of unique blend, character and richness to enhance the ensemble |
| K Symphonic | Consistent and balanced tonality, medium response and sustain, high cut |
Buying Used Zildjian Cymbals
Big savings can be made when Zildjian cymbals are purchased used, and because cymbals are generally robust, strong, and long-lasting (especially Zildjian cymbals), there are few risks involved. Having said this, a used cymbal should still be assessed for wear and damage to ensure the cymbal still provides the desired characteristics and to ensure the price is right. Sellers should explain the age and condition of the cymbal and the reason for selling.
Always check the product description and images for the following: bow cracks, radial cracks, warping, keyholes and dents and nicks. Small key holing is not a major concern although cymbals with large key holing will require a symbol sleeve. Slight warping is also not a major concern, except for hi-hats which need to be flat to ensure that they close together properly. Irregular edging and asymmetry can both have a significant negative impact on the cymbal's sound.
Seller Authenticity
eBay protects is users with eBay Buyer Protection, and this is important for more expensive items like cymbals. To ensure an excellent service and a quick product dispatch, check the eBay Top-rated sellers in the search filters for sellers that consistently receive the highest ratings, have an excellent track record, and dispatch items quickly.
Conclusion
eBay offers an extensive range of Zildjian cymbals and drumkit accessories, and with many drumming experts selling new and used wares, there is the opportunity to learn all the most important information for the right purchase and happy drumming. Don't forget to use the search filters for an easier search.