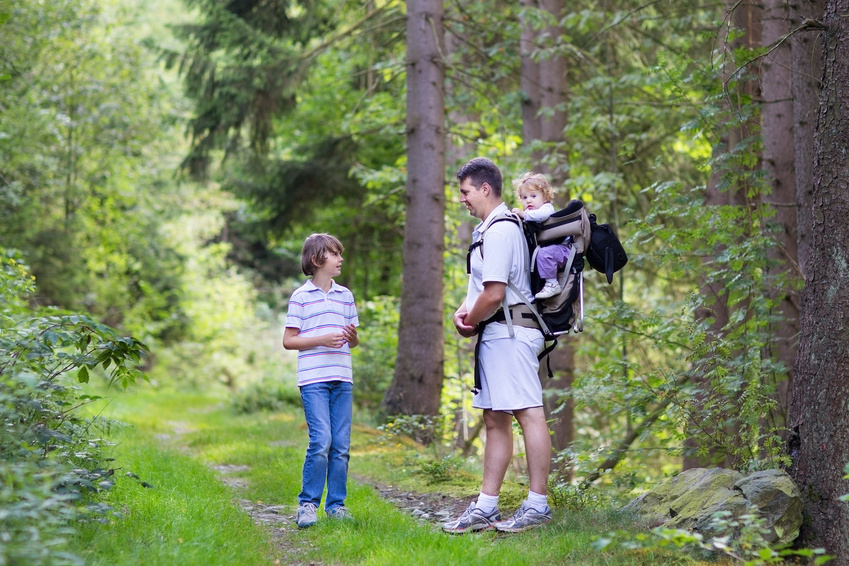 With several baby carriers on the market, parents need to make the right choice when toting their precious cargo. Pushing a wheeled carriage may be easy work, however, not all spaces are convenient for accommodating this form of baby transportation. This is where baby carrier backpacks come in, because they are smaller, more convenient and can go almost anywhere an adult may go while allowing adults the freedom and use of their hands to attend to other matters if needed. There are certain factors that parents should consider before purchasing a baby carrier backpack including the infant's age, mobility, size, weight, and comfort. Additionally, the frequency with which the carrier will be used should influence their choice.
Baby's Age and Mobility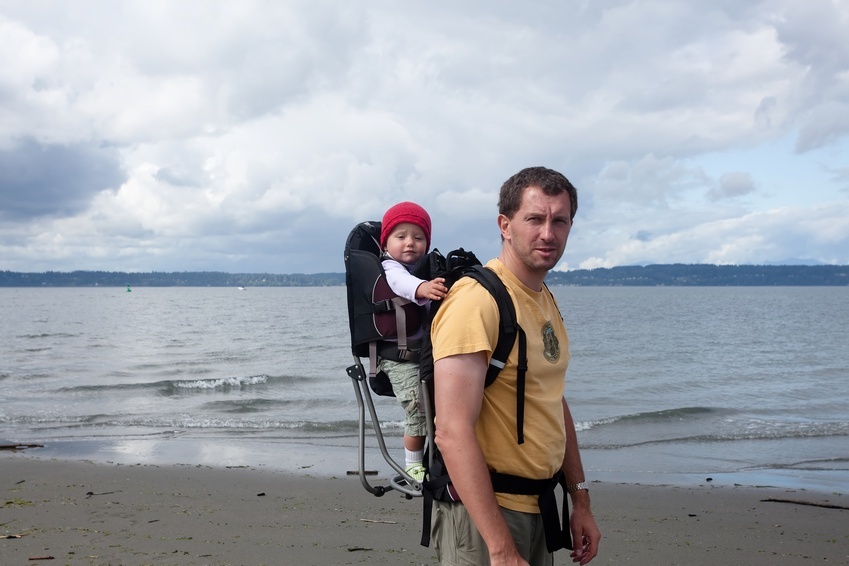 Typically, baby carrier backpacks are made to carry children six months and older or who control over the movement of their neck and head. While the comfort of the child is of foremost concern, the adult toting the child deserves to be comfortable also, therefore, the selection should be mutually satisfactory along those lines. Parents should pay attention to the age group that the carrier is made to support to avoid subjecting the infant to much discomfort.
Carrier and Infant Weight and Size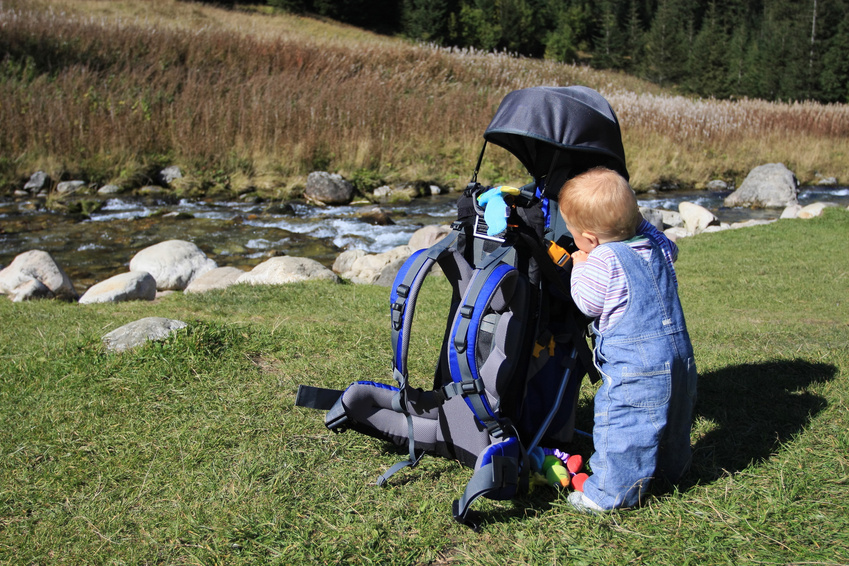 Parents should bear in mind that a baby back carrier already has some weight dependent on the material used in its construction, and when combined with the weight of the child this can add up quickly. This can cause quite a bit of strain on the lumbar vertebrae, particularly when walking uphill or for long stretches. The most suitable baby carrier backpack should be lightweight, yet strong so as not to pose any danger of falling apart and causing injury to the infant. The fabric should have enough breathability so that the infant does not become too hot on long journeys. Baby carrier backpacks should allow a certain amount of freedom of limbs to prevent cramps while keeping baby firmly anchored. The carrier should also have support so as to be able to sit independently if parents need a breather.
Popular Brands of Baby Carrier Backpack
There are various baby carrier backpack brands on the market including Littlelife Cross Country, which has several designs suitable for both babies and toddlers from which parents may choose. Some of their most popular Littlelife baby carrier designs are the explorer S2 six months to three years old baby carrier backpack, cross country S3 ultra light baby carrier backpack, and Freedom baby carrier backpack. Other brands include Deuter kid comfort backpacks with a wide selection of infant and toddler carriers and the Ergo Baby Carriers backpacks, which tend to be smaller and more lightweight than the others. However, the Littlelife and Deuter backpacks are often designed for more heavy duty and frequent use.