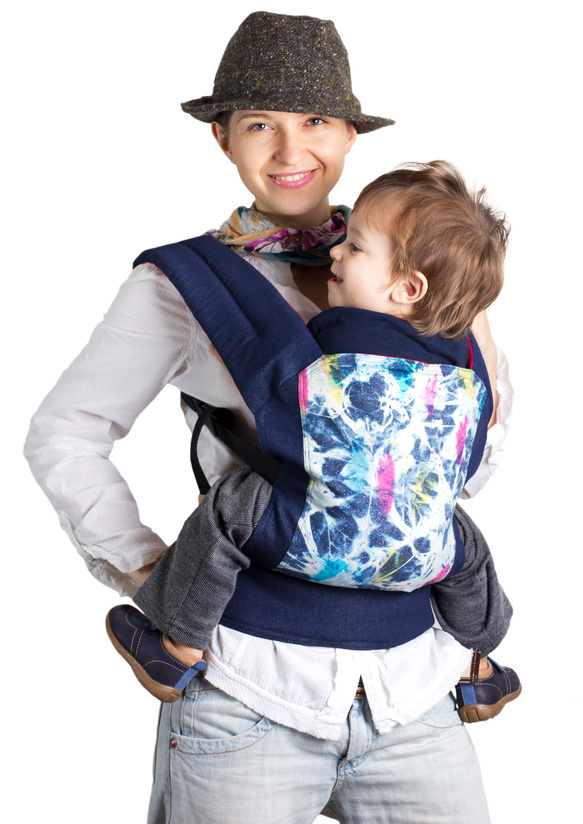 One thing every new parent needs to consider is how to carry his or her baby. One of the options available for transporting babies is a baby carrier, which is similar to a backpack that allows the user to hold the child close to his or her body. There are many different styles of baby carriers for a buyer to choose from, including wraparound slings, ring slings, mei tais, pouch slings, and soft structured carriers.
A buyer should consider a number of factors when purchasing a carrier, including whether the carrier should be adjustable in size, how much padding it should have, and the suitability of the carrier for different types of weather. Regardless of the kind of baby carrier one is looking for, he or she should be able to find carriers in a wide variety of fabrics, colours, and styles. With just a little effort, a buyer can find the right kind of baby carrier for the parents and the child, and eBay is a great place to initiate the search.
Styles of Baby Carriers
A buyer typically finds that he or she has a choice of many different styles of baby carriers. Some of these include ring slings, pouch slings, wraparound slings, and mei tai slings. The buyer's choice depends primarily on the style he or she prefers and the age of the child.
Wraparound Slings
Wraparound slings are made of a length of fabric. These slings vary in length. Shorter slings allow the user to carry the baby over one shoulder, while longer slings can be used to distribute the baby's weight evenly across the shoulders. Wraparound slings come in a variety of fabrics including cotton, hemp, wool, silk, and linen. Some of these slings are made of fabric that is very strong and able to support the weight of a child while being very comfortable. It might take a little time for the user to learn how to tie the sling correctly.
Ring Slings
In its basic form, a ring sling is a shawl that has rings attached to one end. Rings replace the tying methods that need to be used with some styles of traditional slings. Some of the available ring slings have padding that make them more comfortable for the user. Other ring slings have a decorative fabric tail that hangs down for aesthetic appeal. This style of sling works for both newborns and toddlers.
Pouch Slings
A pouch sling is a very simple design that consists of a tube of fabric that has a curved seam. This kind of carrier cannot be adjusted, but even without adjustability, it is convenient. Pouch slings are sometimes used with newborns, but they are more useful and easier to use when they are used with slightly older children of at least four months who are able to somewhat support themselves. These slings take up very little room in a bag, so it is easy to take them along when travelling.
Mei Tai
A mei tai is a modern version of a traditional Chinese baby carrier. It has a body panel, waist straps, and shoulder straps. Newer mei tais often have padded shoulder straps or extra wide straps that are not padded. This style of sling may also offer a variety of other features, such as a headrest for the baby, pockets, and hoods. Mei tais also come in a range of different fabrics.
Soft Structured Carrier
Soft structured baby carriers have a body panel, shoulder and waist straps, and a padded waist band. These carriers offer a lot of security, but unlike baby carriers with a frame, they hold the child against the wearer's body. These carriers can be used for newborns and toddlers, although some may need an insert for toddlers. A soft structured carrier works best for children who are at least four or five months of age.
Considerations for Purchasing a Baby Carrier
Whenever a parent shops for a sling, he or she should keep a number of factors in mind. This includes how to balance the child's weight, who will be using the carrier, and the age of the baby. Carriers come with different amounts of padding, so that also needs to be considered. One can find these carriers available in different fabrics and designs.
Balancing Weight
One important element is the balancing of the baby's weight. The buyer has to decide whether or not he or she wants a carrier that can be used for a small newborn or an adjustable carrier that can be used when the child is a toddler, as well, because the weight distribution is different for each. If the user has any back problems, he or she should consider a backpack or a front carrier because it distributes the weight evenly. A one shoulder carrier is convenient, but it may not be a good option if the user has back or hip problems.
Who Will Use the Carrier
The buyer needs to think about the size of the baby when choosing a carrier. Some carrier types can be used for a child from birth to toddler size. One also has to consider whether the carrier is primarily used by a man or a woman because, although a number of carriers are adjustable, a lot of styles only come in small, medium, or large sizes, and the size would need to fit the size of the person using it. A carrier that comes in a certain size may not be a good choice for parents that have a large height difference unless one of the parents does not plan to use the carrier.
Where Will the Carrier Be Used
Part of choosing a carrier means considering where and when it will be used. If the buyer plans to use a carrier in both warm and cold weather, he or she should purchase a carrier that has ventilated mesh as well as extra layers available for winter. Alternatively, the buyer could purchase two carriers, a lightweight one for summer and a warmer one for winter. It is also a good idea to look for a carrier made of fabric that is easy to clean.
Padding
Carriers are available with different levels of padding. The amount of padding the buyer wants depends on the style of carrier, the season, and personal preferences. A carrier that is padded can make it more comfortable for both the baby and the wearer. A sling that has a lot of padding is also bulkier, however, which makes it harder to store in a bag. On the other hand, carriers that are unpadded may be more useful and comfortable in the summer, but they could be lacking in protection and warmth during colder months and uncomfortable when worn for longer periods of time. A buyer may want to investigate various carriers to find the right amount of padding for both the user and the baby.
Colour and Design
When looking for a baby carrier, a buyer also has to decide on the colour and design of the carrier. One may want to get a carrier that is pink for a girl or blue for a boy or one that is in a neutral colour that can be used with both sexes. In addition to plain colours, the buyer can also select whimsical designs, such as animals, trains, polka dots, or other fun themes. Carriers also come in a variety of natural and synthetic fabrics of different weights.
Finding Baby Carriers on eBay
When you start shopping for a baby carrier on eBay, you can take advantage of a number of tools that are offered on the site. One of the methods you can use to search for a product is by simply using the search box to type in keywords, such as ' front carrier ', and then browsing through the results. If there are too many results to be useful, you can try narrowing your search by selecting some of the categories or filters on the results page.
You should also learn about the feedback tool that is offered by eBay. When reviewing feedback, you are able to see what other buyers have said about a particular seller, and this can be very helpful if you are new to eBay. You should check both the amount and the quality of feedback. Many of the top sellers have excellent reviews. After you have made a purchase, you can leave feedback about the seller to help future buyers have a great buying experience, as well.
Conclusion
Many parents find baby carriers useful because they allow the parents to hold their young children close on various types of outings while freeing up their hands for other things. Buyers can find baby carriers in different styles, including mei tais, soft structured carriers, pouch slings, ring slings, and wraparound slings. Some factors a buyer should consider when purchasing a baby carrier are the age of the child, how long the carrier needs to grow with the child, and who will be using the carrier. A buyer should also think about how much padding a carrier should have and the weather suitability of a particular carrier.
Carriers come in a variety of designs, including bright colours, cute animals, and other fun themes. A parent should put a lot of thought into purchasing a carrier for his or her child in order to get a product that suits his or her needs while securely protecting the child.