The Barcelona tracksuits available on eBay come in children's and adult sizes. Designs include colours that match different kits and tend to change with each season and every time the club updates its kit. Choose a current or previous style and design you like in a practical fabric. Use the manufacturer's sizing guidelines to find the perfect tracksuit size for any wearer.
Types of Barcelona Tracksuits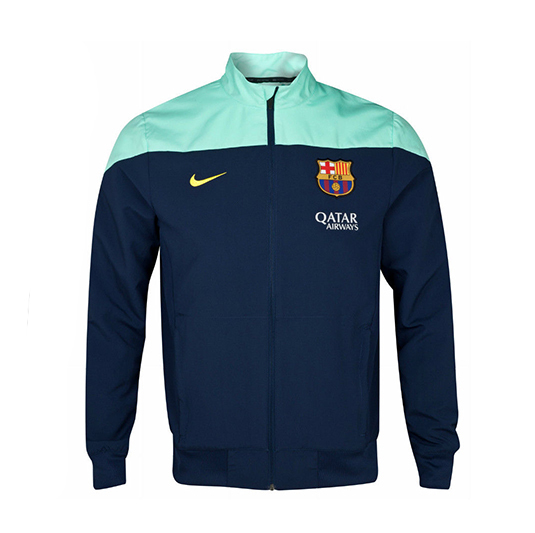 The range of FC Barcelona tracksuits includes numerous designs in team's colours. The 2014 Barcelona sideline knitted warm-up tracksuit features a university gold jacket and dynamic blue bottoms decorated with sponsors' logos and the team's crest. This type of tracksuit also comes in deep royal blue and tour yellow. Nike is the official manufacturer of Barcelona kit and its range include Barcelona home kit, Barcelona away kit, and Barcelona third kit items.
How to Choose a Barcelona Tracksuit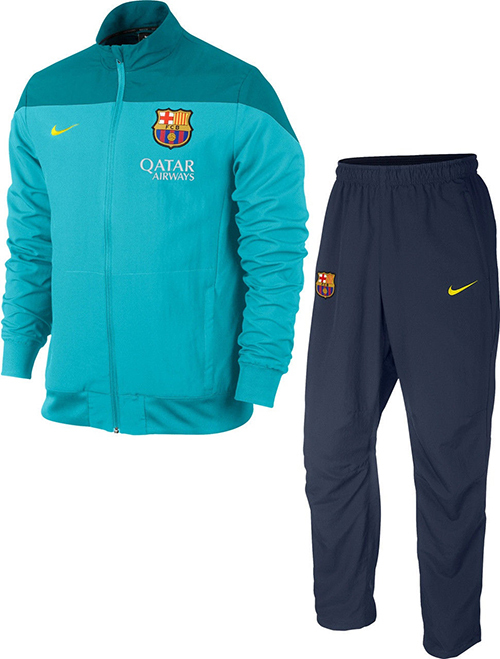 Barcelona supporters can choose from a variety of kit designs, and most base their decisions on the type of kit they want and the colours available. Most official Nike tracksuits consist of practical knit fabric suitable for active wearers. Look for a fabric that is easy to launder. Supporters can also search for tracksuits that bear the numbers or names of their favourite players. Alternatively, choose a tracksuit from a previous season to commemorate a legendary game or player. Not everyone finds tracksuit bottoms comfortable. Consider buying a tracksuit jacket to wear with jeans or other casual trousers.
How to Find the Right Barcelona Tracksuit Size
FC Barcelona tracksuit sizes range from S to XXXL for men, XS to XXL for women, and S to XL for children. The table below provides the corresponding UK or EU size for each tracksuit top size.
| Tracksuit Size | UK Men's Size | UK Women's Size | EU Children's Size |
| --- | --- | --- | --- |
| XS | - | 4/6 | - |
| S | 34/36 | 8/10 | 128 to 140 |
| M | 38/40 | 12/14 | 140 to 152 |
| L | 42/44 | 16/18 | 152 to 158 |
| XL | 46/48 | 20/22 | 158 to 170 |
| XXL | 50/52 | 24/26 | - |
| XXXL | 54/56 | - | - |
Use the sizes in the table as a guide only. To find the exact size, have the wearer's measurements at hand. For tops, you require the chest, waist, and hip measurements and waist, hip, and body inseam measurements for bottoms. Compare these sizes to the manufacturer's sizing guide to find the perfect fit. If the wearer falls between two sizes, choose the smaller size for a tighter fit or the larger size for a looser fit. Where hip and waist measurements fall under different sizes, choose the size that corresponds to the hip measurement.