Buying a black leather jacket as a gift takes a little bit of planning. There are many styles available for men and women, so buyers need to ensure that they choose a model that suits the recipient of the gift. It is also important to work out which size is required so that the black leather jacket fits perfectly.
Size of a Black Leather Jackets for a Gift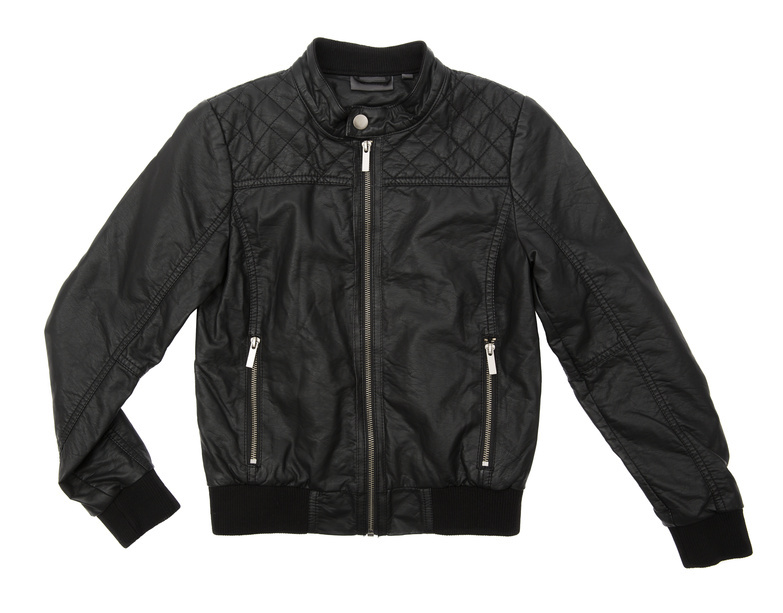 When buying a black leather jacket as a gift, it is wise to get accurate measurements for the recipient to ensure that the size is correct. If the present is not a surprise, then buyers can ask for measurements or guidance on the size. If the jacket is a surprise, then buyers should check the size and dimensions of an existing jacket owned by the friend or loved one. They should consider the overall size, and take extra measurements for the sleeve length, body length, and shoulder width. Armed with these dimensions, it should be easy to find a garment that offers a good fit.
Men's Styles of Black Leather Jackets for Gifts

Before purchasing a men's black leather jacket, buyers should consider the recipient's personal style. If he typically dresses in casual clothing, such as T-shirts and jeans, and has a slim build, then a black leather motocross jacket may be a good option. It has a snug fit that sits low on the waist. Some models have a strap that buttons around the neck. Alternatively a black leather bomber jacket is looser, has a fitted waistband, and the sleeves taper down to fitted cuffs, which suits a wider range of body types. For a man that dresses is a classic style, with smart shirts and trousers, a black Italian leather jacket with a blazer-style cut or a slim fit leather jacket may suit his look.
Women's Styles of Black Leather Jackets for Gifts
In order to choose the right black leather jacket for a woman, buyers should consider her overall style and shape. Women with curvy figures look good in asymmetric black biker jackets that have a snug fit. Cropped version of these jackets complement petite women. If the recipient of the gift has a boyish figure, then a belted leather jacket that cinches at the waist is flattering. Bomber jackets and motocross leather jackets are also available in feminine fits.