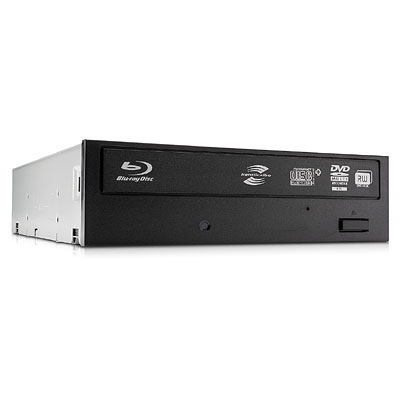 Many people purchase a Blu-Ray recorder on the popular auction website, eBay. On eBay, there are an abundance of sellers who have a wide variety of brands and styles of Blu-Ray recorders, which they make available to buyers. These recorders are known for their recording quality in both video and sound. There are several different types of Blu-Ray recorders on the market, each with their own benefits and drawbacks.
When deciding which one to purchase, there are a few things that need to be considered, such as playback quality, audio quality, and hard drive space. Many recorders allow users to record or burn a CD or disk, or record straight to a hard drive in the Blu-Ray player. These recorders are feature-rich and offer high-resolution recording and playback. When purchasing a Blu-Ray recorder on eBay, first consider which features are wanted in a recorder and how to purchase the Blu-Ray recorder selected on eBay.
Features of a Blu-Ray Recorder
Unlike its predecessor, the DVD recorder, a Blu-Ray player has many more features from which to choose. The main reason that a recorder is purchased is for its ability to record from television, satellite, or from another player. Some other features are high-definition recording, 3D features, and higher-quality sound. Each brand and type has slightly different features. A Blu-Ray recorder, when compared to a DVD recorder, has slight differences in ability and features. The Blu-Ray recorder has different capacities and most Blu-Ray recorders can record and playback in 3D to accommodate this technology in televisions. It is necessary to weigh the cost with the features and clarity that users want.
Feature Type

Blu-Ray

DVD

Recordable disk space

25 GB single

50 GB dual

4.7 GB single

8.5 GB dual

Video capacity

SD up to 23 hours

HD up to 8.5 hours

SD up to 3 hours

HD is 0 hours

Film studio support

20th Century Fox

Buena Vista Home Entertainment

Hollywood Pictures

Lion's Gate

Miramax Entertainment

MGM Studios

New Line Cinema

Sony Pictures Entertainment

Touchstone Entertainment

The Walt Disney Company

Vivendi Universal Games

Warner Bros.

Dreamworks

Paramount Pictures

Universal Studios

Price per recorder (retail)

££ and up

££ and lower

Movie titles available

1,000 to 5,000

over 100,000

Native resolution

720p, 1080i, 1080p

480p

Upscaled recording

Yes

No

Archiving support

Yes

Yes

3D recording and playback

Yes

No

USB capable

Yes

On some models

Streaming capable

Yes

On some models

Wi-Fi capable

Yes

On some models
A Blu-Ray recorder's features offer a better quality viewing and listening experience. Also, a Blu-Ray recorder and player can play anything from standard DVDs to high-definition Blu-Ray disks. This versatility is extremely helpful when an all-in-one recorder and player is desired. Although generally more expensive, the Blu-Ray player releases films from more studios, has a wider variety of resolution, has a broader range of features, and has upscaled recording. Upscaled recording means that it can record at a higher resolution than the original by adding missing pixels. Blu-Ray players can do similar things with sound, making both the picture and the sound clearer.
Shopping for Blu-Ray Recorders
When shopping for a Blu-Ray recorder, a good place to find one is on eBay. They have a wide selection of recorders for sale. Normally, eBay has a wider selection than most electronics shops. Shopping for these recorders does not have to be difficult or confusing. First, decide which recorder suits the buyer's needs. If a buyer watches a lot of films, then a top-of-the-line recorder is best. If a buyer is just recording a television programme in standard definition, one of the lower-end recorders is sufficient. Buyers can browse through the eBay listings and choose the recorder with the features they want. The listings give a good indication of the amount of features a person can expect for their budget.
Almost every visual and audio electronics company manufacturers some form of Blu-Ray recorder. Good quality Blu-Ray recorders as of 2013 include the Sony BDP-S590 and the Panasonic BMP-S590. Both have approximately the same features. They are both 3D-capable, record at the same speeds, record to hard drive or DVD, and record the same amount. These are high-end recorders that are compatible with most home theatre systems.
At the other end of the spectrum is the LG BD550, although it is not a poor-quality Blu-Ray player, it has fewer features than the higher-end recorders. There are both higher and lower priced recorders, but more expensive does not always mean better features. It is important to shop carefully and look at the different recorders and their features before making a decision.
It may be a good idea to make a list of the features that are wanted in a recorder before shopping for a recorder. Shopping on eBay makes it easy to compare features and capabilities from the comfort of home. Many of the sellers on eBay welcome questions about their products and the features that they offer. It is always important to ask questions if more information is needed before bidding or purchasing an item.
As with anything, there is a choice between name brand and off-brand Blu-Ray recorders. Again, there is not much variation between the two. Some people feel more comfortable buying a name brand product, and some people feel fine about buying off-brand. If it comes down between the two, consumers should carefully compare each listing and make a decision that is best for them. Sometimes the only difference is in price.
Purchasing a Blu-Ray Recorder
There are many places where a Blu-Ray recorder can be found for purchase. eBay has the widest selection of these recorders, and allows people to browse the different recorders and decide for themselves with no high-pressure salesmen lurking around. There are a few things to consider when purchasing a Blu-Ray recorder, regardless of where it is purchased. One should always measure the area that the Blu-Ray recorder is placed.
On eBay, both racks for a Blu-Ray player and Blu-ray recorders are available, and sometimes they come in a variety of sizes and colours. Even though Blu-Ray players are fairly compact and durable, a fall from an unstable stand can severely damage a recorder. Finding the right rack for a recorder is not difficult but finding one that fits the measurements of a recorder can be difficult. Most listings on eBay list the dimensions of a player or stand. Blu-Ray recorders purchased on eBay sometimes come with their own mounting racks.
Blu-Ray Recorders for a PC
Blu-Ray recorders do not have to be a part of a home entertainment theatre. There are also recorders for personal computers. Usually, these replace an older CD-ROM and fit into the same slot. A person can have both if their personal computer has an extra bay for another component, in this case, a Blu-Ray video recorder. They have all the same specifications and can be used for PC gaming and other applications where Blu-Ray may be appropriate. These fit neatly into a PC case and are generally not portable. The PC version of the Blu-Ray recorder is less versatile than the actual component. When the drive is installed in a personal computer, it transforms the PC into a Blu-Ray disk recorder. Like rack mounted recorders, a PC allows a person to burn films, backup disks, and other media that is stored on a computer. The backup capabilities of a Blu-Ray player inside of a PC allows a person to record much more information than a DVD recorder. This versatility helps if a consumer plans on hooking up a computer to a television. If this is the case, only a simple Ethernet cable or Wi-Fi is needed to obtain a quality HD picture from a PC.
Buying a Blu-Ray Recorder on eBay
The easiest way to shop for a Blu-Ray player is to go to any page on eBay and enter the terms "Blu-Ray recorder", into the search box. The eBay search engine populates a list with results from your query. Each page has this search box so you can either refine your search by using more specific search terms, such as "Wi-Fi ready Blu-Ray players". Many sellers also have eBay Stores that contain the seller's other products in which you may be interested.
Most of the time, products on eBay are easy to find and safe to purchase. There is no pressure when searching on a website like eBay. This, unlike some other shops, allows a consumer to ask questions and have them answered by the seller. A consumer can also look at the seller's feedback, which can help them make a firm decision about which recorder to buy and from whom to buy.
Conclusion
When shopping for a Blu-Ray recorder, a consumer has to figure out the dimensions of the Blu-Ray player. Then, they need to decide which types of features that they want and do not want. Purchasing a Blu-Ray recorder on eBay can be a quick and easy answer to browsing through all of the different electronics. eBay allows a person to get a good idea of what is available for sale and the quality they may want to purchase. There are many different types of Blu-Ray player out on the market. The choices available can be confusing if you are unsure about what you are looking for. Doing some basic research and browsing through the available technology is the way to be an informed buyer. As an informed buyer, you should know what you are buying, from whom you are buying, and which components connect to the Blu-Ray recorder that you purchase.