In the new age of technology, Blu-ray recorders are considered an essential household component. They not only permit the viewing of HD content, but also allow you to record HD DVB-T programmes directly onto the player's hard drive and use web-based file-sharing software. They also prove helpful in the recording of home movies, letting families preserve memories in high definition.
Burning Speed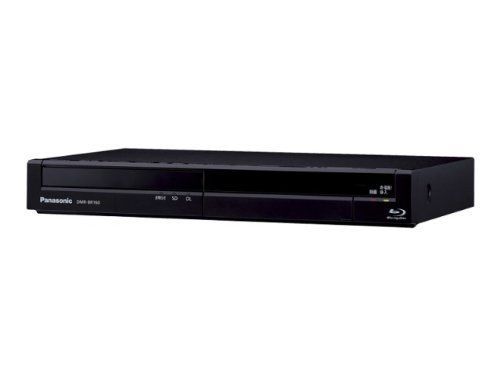 Burning speed should be at the forefront of the Blu-ray recorder decision-making process, especially for those who intend to burn a large number of Blu-ray discs. Generally speaking, the higher the burning speed, the faster the recorder can write data onto each disc. Blu-ray recorders with higher burning speeds are often more expensive due to their desirability and advanced technology.
Hard Drive Space
Blu-ray DVD recorders come equipped with a hard drive, designed to write from onboard storage. These drives vary in the amount of storage space they offer. If simply intending to view HD video, storage space may not be of grave concern. Conversely, if intending to store or record television shows, a Blu-ray recorder with adequate storage space should be a top priority due to the large size of HD video content.
Disc Format Support

When deciding on a Blu-ray DVD recorder player, keep in mind that most support both write-once BD-R discs and Blu-ray rewriteable BD-RE discs, which can be overwritten as many as 1,000 times. Blu-ray recorders that support BD-RE format tend to have a higher price tag. In addition, consider whether the recorder supports the larger 50 GB dual-layer disc format or simply the smaller 25 GB single layer format. The extra capacity of dual-layer technology allows the Blu-ray disc to store as much data as 10 DVD discs or more than nine hours of HD video, offering viewers an unprecedented HD experience.
Input Connectors
Whether searching for a Samsung 3D Blu-ray recorder or a Panasonic Blu-ray recorder, consider the number and types of input connectors the Blu-ray recorder offers. This is of utmost importance, especially for those planning to transfer data from their camcorder or like device to the Blu-ray player. Both USB connectivity and card readers allow for easy data transfer.
Other Features
Some features aim to boost user enjoyment, while others add to ease of use. Look for recorders that allow for bookmarking; this feature lets viewers mark scenes as favourites. Still, the resume facility, only found on some models, lets viewers resume their video where it was last stopped. If you have a home cinema system, be sure to opt for a Blu-ray recorder that offers a digital output, as this is required to connect a surround sound system.