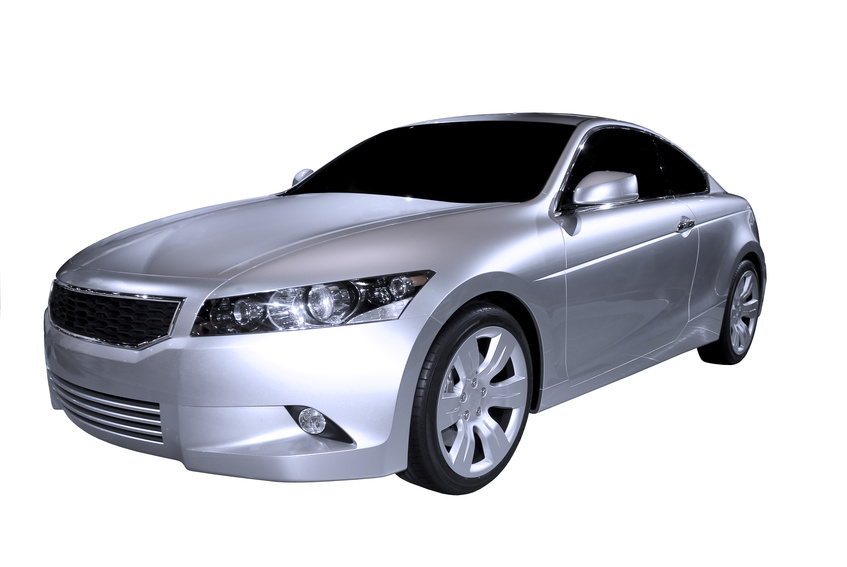 Since its first car rolled off the line in 1963, Honda has been a popular and reliable car manufacturer. Today, millions of people around the world own and drive Hondas on a daily basis and find them to be very enjoyable. However, not every driver is content with how his or her Honda looks, either because it has been damaged or is simply old. While there are a number of different ways to change the overall appearance of your Honda, making these kinds of sweeping changes can be quite costly. This is true of paint jobs and other styling options. However, affixing a new body kit to a Honda can change the look of the car greatly without incurring a major cost. A Honda body kit changes not just the colouring but also the overall body style of the car, which can be dramatic.
Buying a Honda body kit on eBay can be an easy and affordable way to change the entire look of your Honda. Before purchasing a Honda body kit, consumers should know the definition of a body kit, determine the appropriate model, search by colour, consider shipping, and ask the seller relevant questions.
Know the Definition of Body Kit
When shopping for any item on eBay, it is a good idea to know, generally speaking, what that item is. When it comes to something like a body kit, there is a very standard definition. While most eBay listings have the details of the items being sold clearly spelled out, some may simply advertise a Honda body kit with the expectation that the buyer knows what that means. For reference, a basic body kit consists of a front bumper, side skirts, and a rear bumper, all of which are affixed to the existing car body for aesthetic purposes.
Determine the Appropriate Model
Before shopping for a Honda body kit on eBay, it is important to determine the model of Honda that is in need of restyling. Most people may know the make and model of their car, but may be unfamiliar with the other possible models, and therefore, have a difficult time selecting the right Honda body kit on eBay. Because the body kit pieces are attached directly to the car itself, the pieces must be designed for the right model of Honda.
Ensure Body Compatibility
The most common Honda models currently on the market are the Honda Civic and the Honda Accord. There are many Honda Civic body kits as well as Honda Accord body kits available for both of these popular cars. When shopping on eBay, the search process is made easier by specifying not only the make and model of your Honda but also the year it was manufactured and whether it is a two-door or a four-door. The body kits for these distinct styles are vastly different and not designed to fit on any car except for the one for which they were expressly designed. When searching, keep in mind that the provided eBay filters can also help to narrow down results to those body kits that are compatible with your Honda in particular.
Search by Colour
Body kits are largely in demand because of how they change the aesthetics of a car and do so dramatically without incurring a large cost. A body kit, for example, is certainly more cost effective than buying a new car. This emphasis on appearance means that the colour of the body kit has a major impact on how to go about choosing the right one. The body kit should complement the colours on the rest of the car in a way that the individual driver appreciates. On eBay, specifying which colour is needed in the initial search is a good way to narrow down results quickly.
Mix and Match
While many body kits come in a single colour, often designed to match the body of the car or to stand in sharp contrast to it, some come in multiple colours. If a mixed colour look is desirable, it may be necessary to mix and match from different body kits. In order to do this, when you find a body kit on eBay that you like, it is a good idea to check the seller's other listings. Oftentimes, a seller has multiple listings for similar kits and may be able to customise a kit to exact specifications provided by the buyer. Be sure to contact the seller using the simple eBay interface in order to make sure he or she is able to satisfy your request.
Consider Buying Piece by Piece
It is also possible to buy the individual pieces of a body kit one at a time. This can be a money saving option, as well as a way to add some more peripheral pieces to your Honda that may not be included in the kit. The following table describes the most common pieces included in body kits or for other Honda body modification.
| Part | Description | In Standard Body Kit? |
| --- | --- | --- |
| Front bumper | Attaches to very front of the car, cushions front impact and makes car appear lower to ground | Yes |
| Rear bumper | Attaches to rear of the car, cushions rear impact and adds style | Yes |
| Side skirts | Attach to sides of the car where doors are located for aesthetics | Yes |
| | Attaches to back of the car on the roof or below for aerodynamics and style | No |
| Fenders | Attach to sides of car in front and back over the wheels | No |
In general, spoilers and fenders are purchased separately from the body kit. It can be a good idea to purchase these from the same manufacturer, however, so that the styling is consistent throughout the car's body.
Keep Shipping in Mind
When shopping for a Honda body kit on eBay, it is important to keep shipping costs in mind when calculating prices. Although body kits may not be very heavy, they can be quite large. Kits are made of individual pieces, but each piece is constructed on one solid piece and so cannot be disassembled to make shipping easier. This can raise the cost of shipping considerably, so be sure that the shipping terms are clear in the listing that you choose.
Sort by Geography
In order to save money on shipping by avoiding it altogether, keep in mind that it is possible to sort eBay listings by geography. The beauty of this feature is that when you choose a listing that is offering items located near to you, it is often possible to arrange a pickup. Be sure to contact the seller if you plan to do this to make sure he or she is amenable to this plan.
Ask the Seller Relevant Questions
Before going through with any eBay transactions, make sure that all questions you have are adequately answered. Once you have already purchased an item, it can be difficult to make contact with a seller. It is a much better idea to use the eBay interface provided in order to contact the seller with questions before making the transaction. Conscientious eBay sellers are happy to answer questions about their listings and do so quickly and courteously, whether you have questions about pricing, colours, or any other features of the Honda body kit. Once all of the questions have been answered to the buyer's satisfaction, completing the purchase is easy and can be done without trepidation because the buyer knows precisely what he or she is to expect.
How to Complete a Honda Body Kit Purchase on eBay
Once you have searched for and found the Honda body kit that you like that fits within your budget, you can complete your purchase on eBay. Find the listing of the item that you have decided upon. The purchasing process is quite simple. On eBay, you are guided through the purchasing process so you should not have any questions.
Taking into consideration any shipping costs as well as any descriptions you have received from the seller directly, enter your payment information and complete your purchase. Depending on whether you have decided to pick up your items or have them shipped, you may have to either arrange that pick up or simply wait for the body kit to be delivered to your door. Ultimately, the eBay purchasing process is quite easy once you have found the right item. Because there are listings from sellers all around the world, the only challenge should be choosing the perfect one.
Conclusion
Many people are content to drive their cars in the same condition and with the same accessories that it contained when it was first purchased. This includes keeping the car the same colour and never modifying the body. However, for those who are more invested in the appearance of their vehicles and also willing to invest some money into changing the look of their Honda, a body kit can be a great solution. On eBay, there are many options for Honda body kits from complete kits to used Honda parts that can be cobbled together for a complete body kit effect. Using the proper search terminology and filter results can make shopping for a Honda body kit on eBay efficient and even enjoyable. At the end of the process, your Honda cannot only have a new look, but be more fun to drive and garner more attention on the road.