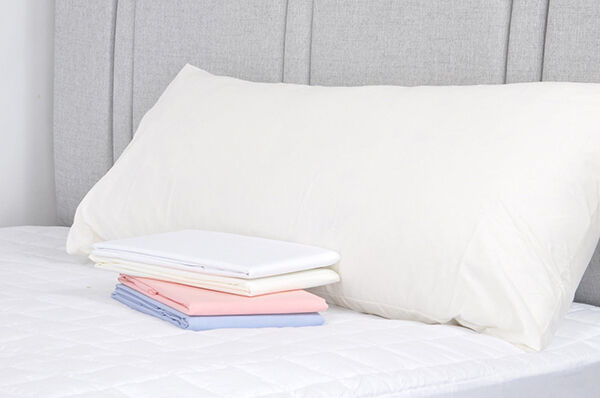 Bolster pillowcases are used to enhance the appearance of bolster pillows and protect their fabric from wear and tear. They also add a degree of support and comfort to the neck pillow. The right bolster pillowcase can transform the look of an entire room or add colour to an otherwise drab setting.
Fabric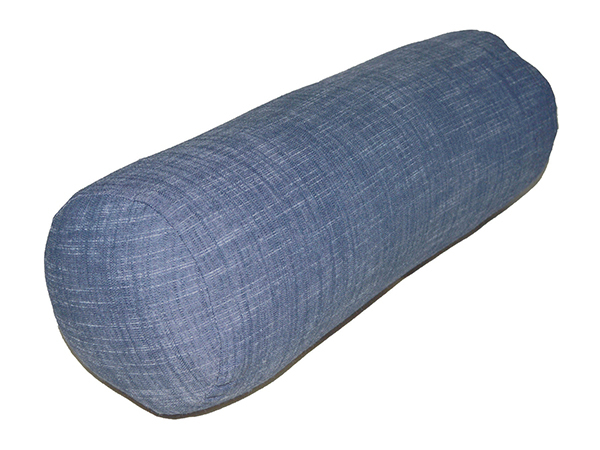 The fabric of the pillowcase should suit the household decor as well as the room. Cotton and linen bolster cases are easy to clean and able to withstand high temperatures, making them a good option for areas that receive heavy use. On the other hand, faux fur bolster pillowcases have a luxurious and soft feel. Still, leather, velvet, and suede bolster pillowcases, while more susceptible to wear, add a degree of elegance to any room. If planning to use the pillowcase for sleeping or resting purposes, choose a soft and comfortable material. On the other hand, if the bolster is for purely decorative purposes, this may not pose a concern. Lastly, keep in mind ease of washing when selecting a bolster pillowcase.
Design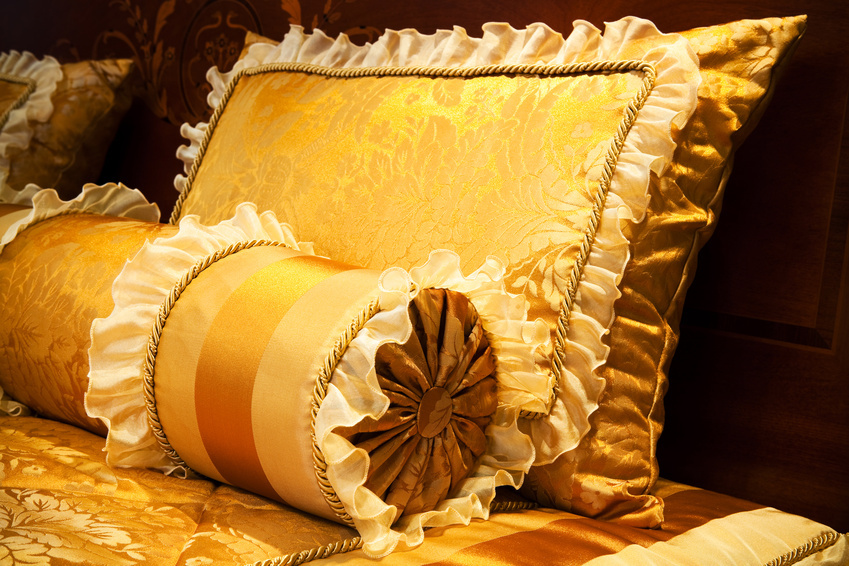 Bolster pillowcases often contain embellishments. While some have tassels on both ends for an elegant appearance, others contain outer edge ruffles. Still, some showcase tufts or indentations on the sides where the mouth of the casing is sewed or buttoned shut, while others contain piping in a contrasting colour to hide seams and add interest to the piece. The bolster case design should complement other room furnishings. In addition to embellishment, take into account bolster pillowcase colouring. While some bolster pillowcases are just one colour, others may be striped or patterned. Still, others are monogrammed with a specific letter or symbol, such as with the initial of a first or last name.
Size
Standard bolsters measure 50 to 66 cm in length; however, there are many oversized and undersized bolsters. Large bolster cushions are commonly used along the width of super king, king, and queen sized beds, or on a couch, while smaller options are used as wedges. For a put together look, the pillowcase should snuggly fit the bolster cushion.
Features
Consider purchasing a water-resistant bolster pillowcase, especially if planning to use the bolster for outdoor use, such as on a patio set or decorative bench. Both durable and robust, these coverings, when used on a bolster, add a unique touch to any outdoor living space.