A bonsai kit is an excellent way to get started with growing bonsai because it provides you with everything or almost everything that you need. There are dozens of different tree options to choose from, different types and styles of pots, and a great deal of different kits available. Choosing just one might sound complex at first, but with the right information, you can easily buy the right bonsai kit for you.
The Type of Tree in the Bonsai Kit

The tree type in the bonsai kit is extremely important because it affects whether or not the tree can live indoors, how adaptable and hardy it is, and how expensive it is. Some bonsai trees are more desirable than others are because they look more like regular trees. You can choose an option based on your preference, climate, and budget. Popular indoor bonsai trees include Juniper, Ficus, Chinese Elm, Dwarf Schefflera, Jade, and more. Ficus bonsai are a great choice for anyone with lower light conditions, as they do not require a great deal of light, but are susceptible to aphids. Dwarf Schefflera or the Dwarf Umbrella Tree is not a true bonsai, but is extremely easy to care for, and therefore an excellent choice for beginners. Junipers are the most commonly available and often quite affordable. It is also a good idea to research any specific bonsai that you see to ensure that it grows well in your lighting conditions and environment.
Age of the Tree in the Bonsai Kit
After choosing a bonsai tree type, choose the age. Some bonsai kits offer starter kits for seeding and growing a bonsai from scratch. Others offer saplings, year-old bonsai trees, or fully grown large bonsai trees that might be 10 or more years old. The older the tree, the larger and more expensive it is, but also the more impressive. The traditional way to grow a bonsai is from scratch so that you can form it and care for it, but many people prefer to buy an already grown or young bonsai that looks better in their home.
Other Items in the Bonsai Kit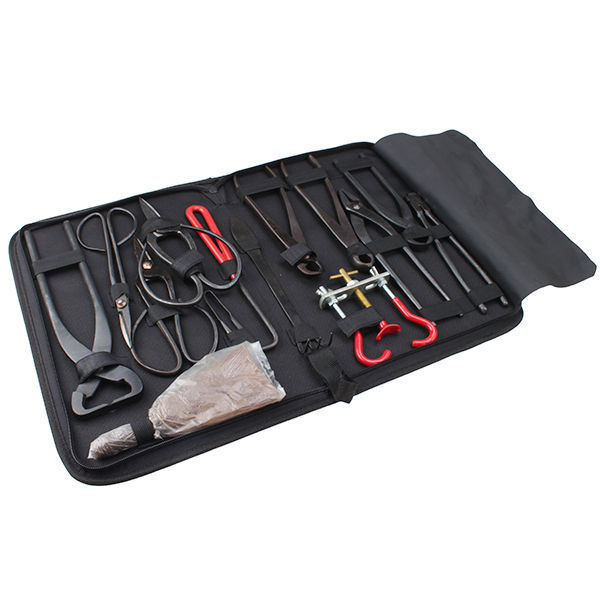 Before buying, pay close attention to what is included in the bonsai kit. A basic bonsai kit might only include the tree, a bonsai pot and soil. A slightly better kit might offer ten or more pieces including watering and Bonsai trimming tools, and books. Five-piece to ten-piece kits are the most common, although simple three-piece kits are also available. Choose something based on what you need to get started.