Few hats have such a classic, distinctive look as the bowler hat. Its rounded cap and short, crown brim are easy to spot. The style came from 1849 when these hats were designed for British soldiers. It later became popular for Victorian working class men and then became a symbol of British wealth and sophistication. Also popular for women, men's bowler hats come in many varieties, though their basic shape does stay the same.
Bowler Hat Sizes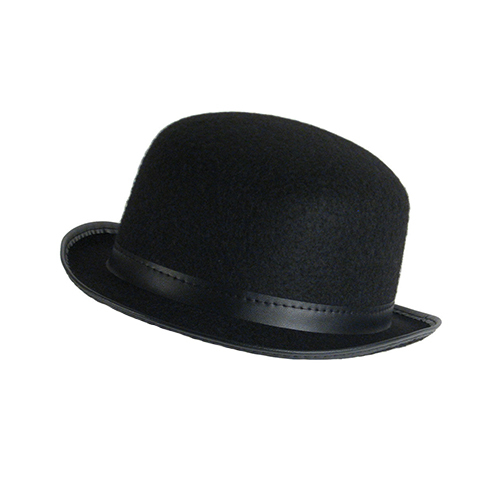 Made out of stiff materials, bowler hats do not stretch to fit around the wearer's head. Because of this, shoppers should measure their head before making a purchase. To do so, place a string or measuring tape across the forehead and just above the ears. Hold the string or tape loosely before noting the final measurement, and round it up to the nearest centimetre. Small hats, also a size 6 3/4 to 6 7/8, are for heads that measure between 45 and 55 cm. For heads between 56 and 57 cm around, get a medium or size 7 to 7 1/8. Large or 7 1/8 to 7 1/4 hats fit onto 58- to 59-cm heads, and extra-large or 7 3/8 to 7 1/2 accommodate 60- to 61-cm heads.
Bowler Hat Materials
Dressier bowler hats are usually made out of fur felt or wool, but some casual versions are made out of woven plastic or even cashmere. Plastic bowler hats are lightweight because of the holes in the weave, and cashmere options suit women more so. Often, most are unadorned besides the strip of shinier material around the base.
Bowler Hat Height
Bowler hats do not come in one standard size. Some are rather tall, while others sit lower to the head. Typically, these men's hats vary from medium to tall. Some get as tall as a top hat, but these are meant to look more goofy than serious. An example would be the famous comedian Charlie Chaplin who was known for his tall bowler hat.
Bowler Hat Colours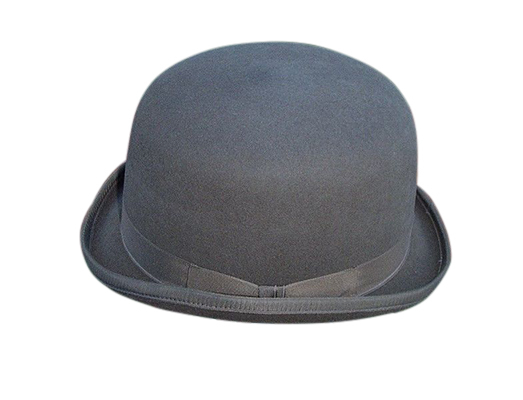 Get wild with a green bowler hat for fun, or stay traditional with a black bowler hat. For a retro look, shop for vintage bowler hats with a bit of character. These vintage options can turn into a conversation piece, especially if connected to a rich history.