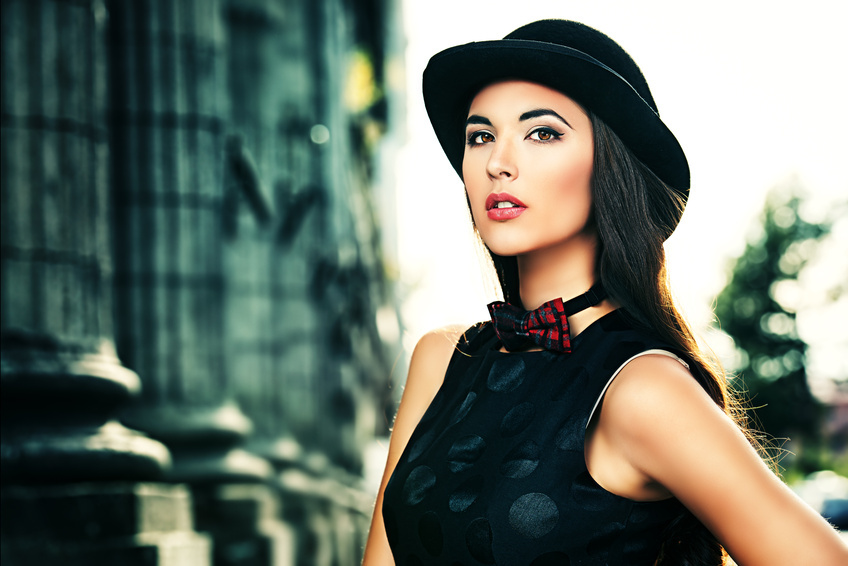 Popularised in the 1800s mostly by men, bowler hats began appearing on women during the flapper era of the 1920s. Women wore colourful bowler hats in bold shades of red, green, and purple. A modern bowler hat is a welcomed addition to any outfit in women's fashion today, and comes in different styles, colours, and fabrics. Choose the right chapeau for you from an array of bowler hat designs especially for ladies.
Choose a Style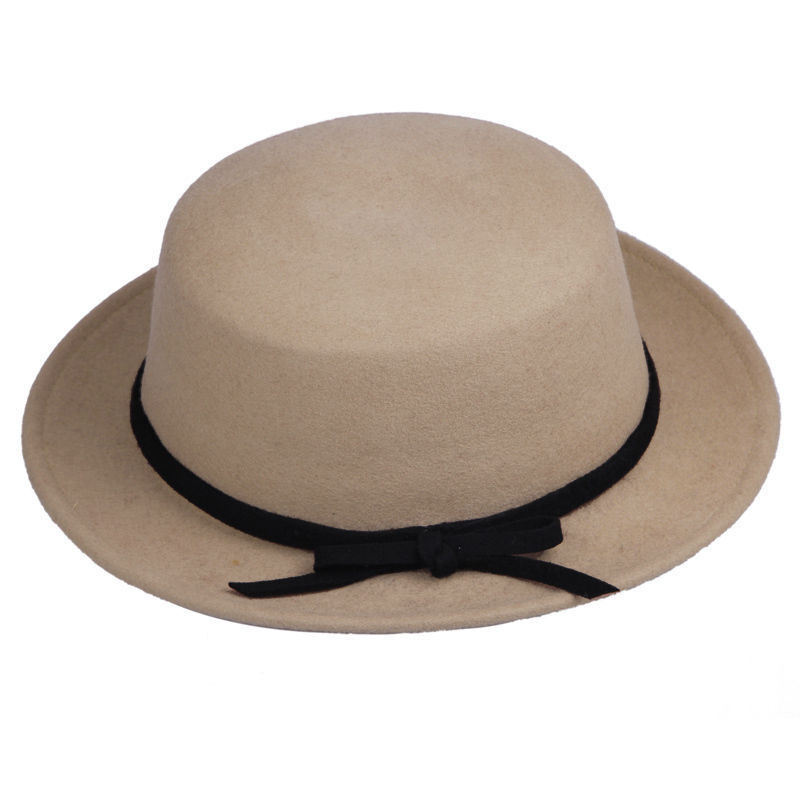 There are a variety of ladies' bowler hat styles to pick from, so narrow down which look is the best for you before you buy a bowler. Some of the styles available include the classic, vintage bowler with a short, rolled brim, but there are other current styles including bowlers with smaller, more feminine domes, or floppy, soft brims for a more casual look. Choose a bowler with a wide sash around the brim, or one without. The sash may have an accent like a bow or a feather.
Pick a Fabric
Created from wool or felt, traditional bowlers sat stiffly on wearers' heads. Though modern bowlers frequently use those same materials, there are other options too. Softer fabric makes for a more casual, floppy bowler hat that is flexible and easy to adjust. There are even lightweight straw bowlers for a summer look. Some women's bowlers include acrylic material for easy care and affordability. Canvas bowler hats work well for outdoor wear, going to the pool, or looking stylish at the beach. Though the inherent shape and style remains the same, modern bowlers come in many choices of fabrics and materials. There are even crochet bowlers for a funky, Bohemian look.
Select a Colour and Design
The fun part of choosing your new bowler hat is picking from a spectrum of stylish colours. Gone are the days when black and brown were the only bowler options. Select a bright red hat, a hot pink bowler, or an emerald green style. Purple, blue, yellow, and orange are sunny options and add pizzazz to your wardrobe no matter what the season is. Updated designs make women's bowler hats more appealing, such as bowler hats with tiny, moulded cat ears on top, bowlers with contrasting or animal print sashes, or printed hats emblazoned with polka dots or plaid patterns. Some bowler hats have embellishments like oversized felt flowers or bows, or sparkly brooches on the sashes to add shimmer.
Decide on a Bowler Brand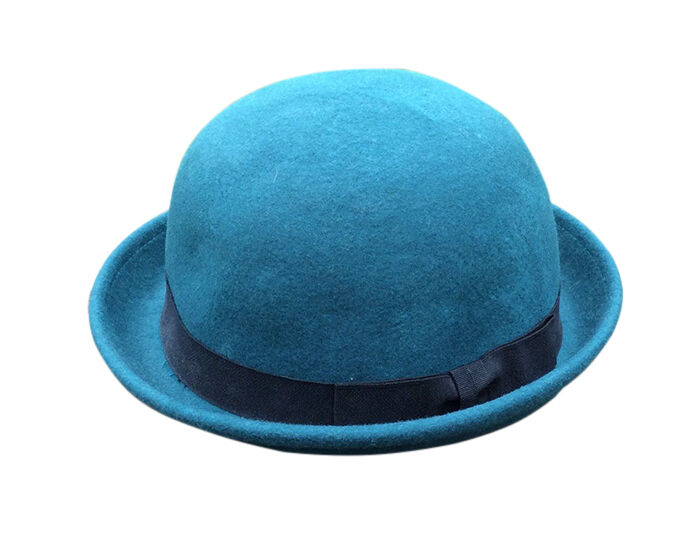 You may come across many stylish brands while shopping for the perfect bowler hat. Some brands to look for include Topshop, River Island, Zara, and Atmosphere. Another option is to choose a vintage bowler hat, or a men's bowler hat. Other brands include Urban Outfitters and Boohoo.