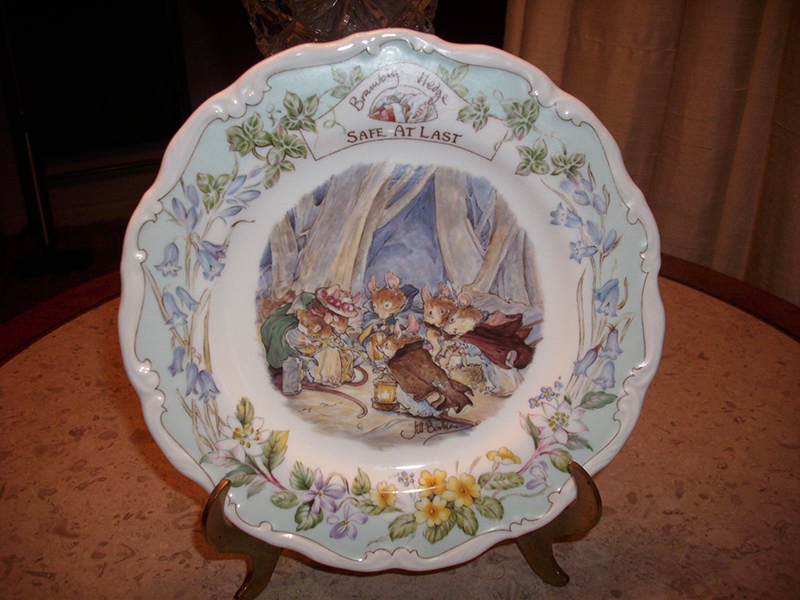 Royal Doulton has taken the characters created by children's book author Jill Barklem and produced a wildly popular line of fine china. Consumers who want to purchase a Brambly Hedge plate should consider the most prominent Jill Barklem-created characters and popular patterns, as well as a plate's condition.
Popular Brambly Hedge Character Plates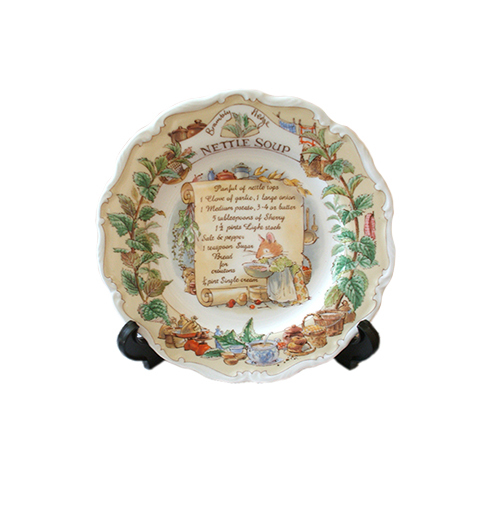 The most popular characters that Royal Doulton inscribes on its line of plates come from the main characters created by Jill Barklem. Alf and Betony Toadflax and their four children live in the Hornbeam tree. As the most adventurous child, Wilfred appears on several plates in the role of an explorer. The remaining three children typically appear together performing some type of mischief. Lord Quercus and Lady Daisy Woodmouse inhabit the Old Oak Palace, a rustic structure that appears in seasonal holiday celebrations. Pip and Flora Apple live at Crabapple Cottage, a strikingly colourful abode that enlivens a Brambly Hedge plate. The elder mouse in Brambly Hedge, Old Mrs. Eyebright, rounds out the cast of most popular Brambly Hedge characters.
Preferred Brambly Hedge Plate Patterns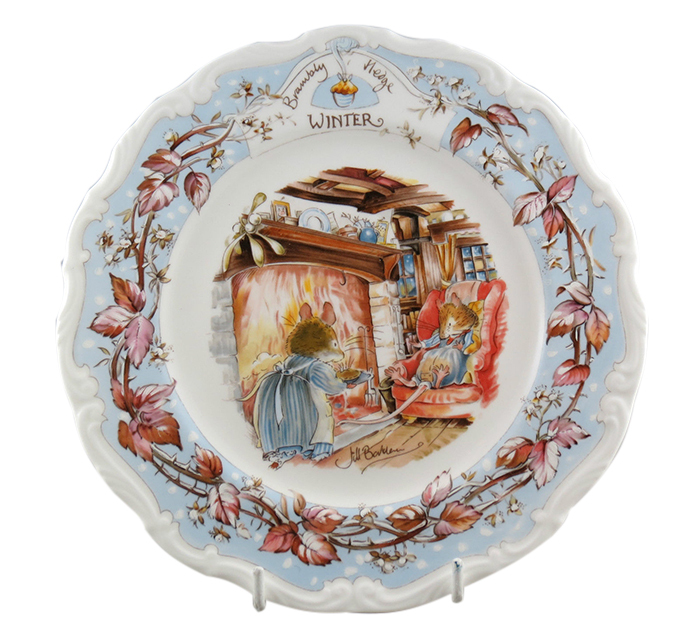 A few Brambly Hedge patterns enhance the popularity of the main characters. Tea Time is a pattern that includes a teapot, sandwich plates, and other dining pieces. The Seasons plates come in four popular designs that depict each of the four seasons. For example, autumn displays blackberry shrubs and winter displays Wilfred romping in a field of fresh snow. Consumers can find Brambly Hedge Season plates that include all four seasons in one package. Sea Story is a theme that also has four different designs, each with design features that match a wide variety of dining room decors. Created during the 1990s, the Interiors Collection depicts interior scenes from some of the primary character's homes, such as Mrs. Apple's kitchen and Old Oak Palace.
Brambly Hedge Plate Condition
Manufactured with high-grade porcelain, Brambly Hedge plates provide owners with great durability. The plates typically resist physical damage, although consumers must beware of plates that contain minute chipping and dents. Since most of the plate collection dates back at least a decade, consumers can easily come across pre-owned Brambly Hedge plates. This means they need to discern the condition of the plates accurately. A plate in mint condition possesses no flaws and glistens as if it just came out of its original package. Very good plates contain some minor flaws, such a factory glaze skip or minute scratches on the perimeter of the plates. Good condition plates demonstrate minor discolouration due to age, which diminishes the value of the plates. No plate graded below good condition is worth the investment.