Breakfast trays are ideal for serving breakfast in bed, but they are also useful for carrying food and drink from the kitchen to the dining room. These versatile trays are available in many sizes and materials. In order to choose the perfect breakfast tray, buyers should consider the styles, materials, and features.
Styles of Breakfast Trays

Some breakfast trays are simple, flat, and rest directly on the lap, which is why they are known as lap trays. These trays are a good choice for a fairly short period of time, but they become uncomfortable eventually when resting on the legs. Another disadvantage of lap trays is that they are fairly unstable, so it is easy to spill food or drinks on them. Other breakfast trays have legs that fit either side of the lap to raises the level and provide extra stability.
Materials for Breakfast Trays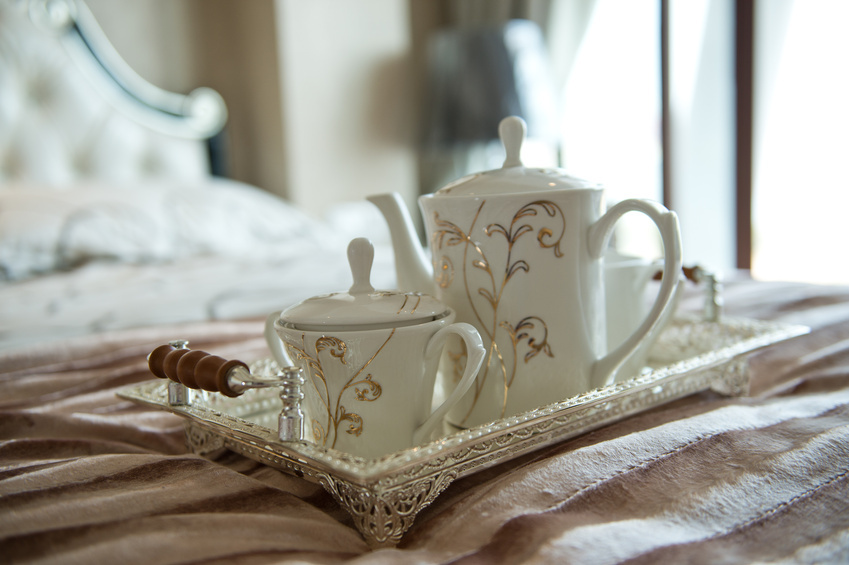 The most common materials for breakfast trays are metal, wood, and plastic. Metal breakfast trays are sturdy, and some are quite decorative. However, it is possible for certain types of metal to rust when exposed to water for extended periods of time, or simply if they are not cared for properly. Wooden breakfast trays are durable and come in a variety of colours. Some have a stained finish and retain the look of natural wood, whereas others have a layer of colourful paint. Plastic breakfast trays are often more flimsy than versions made from other materials. However, they are typically the most affordable. They are also easy to clean, and some are dishwasher safe.
Features of Breakfast Trays
Many breakfast trays have special features that make them even more useful. Some have built in pockets or baskets to hold small items, such as cutlery or magazines. Some trays have folding legs, so they are easier to store and transport. There are breakfast trays with handles that are excellent serving trays and easy to hold when carrying food from one room to another.