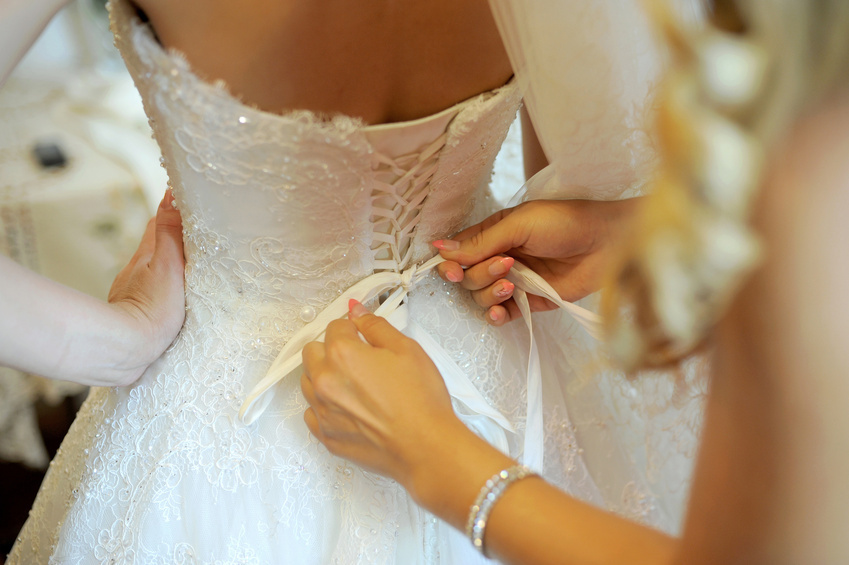 A bridal basque creates a slim, sleek silhouette while gently shaping your curves. Use your wedding dress design to choose a basque type. The basques available on eBay come in a variety of fabrics, including silk, satin, and lace. Consider colour and your build when choosing a basque, and use your body measurements to find the perfect size.
Types of Bridal Basques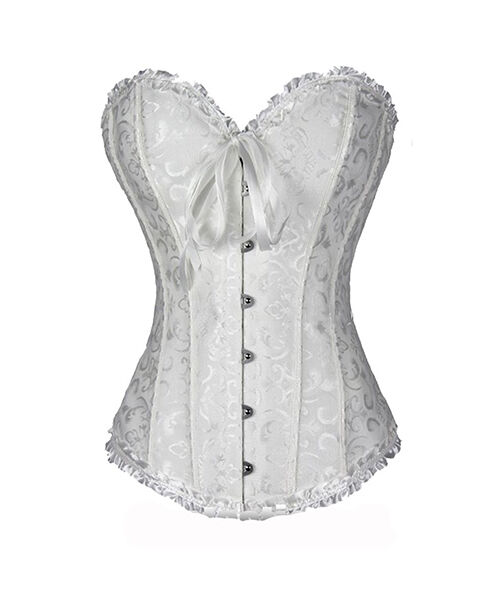 The cut of a bridal basque determines whether it is suitable for a specific wedding dress style. A basque resembles a corset, but is not as confining. Although basques are fitted rather than tight, they can act as shape wear that define wearers' silhouettes. Their cups enhance the breasts and they come with or without straps and suspenders. Torsolette basques are longer in the body for additional shaping. Low back basques are ideal for backless wedding dresses. Boned basques feature decorative strips of material that shape the garment. Traditionally, corsets contained strips of whalebone for shaping. Modern shapewear more likely contains metal or plastic bones. Use the cut of your wedding dress as a guide when choosing your bridal lingerie and basque style.
Bridal Basque Fabrics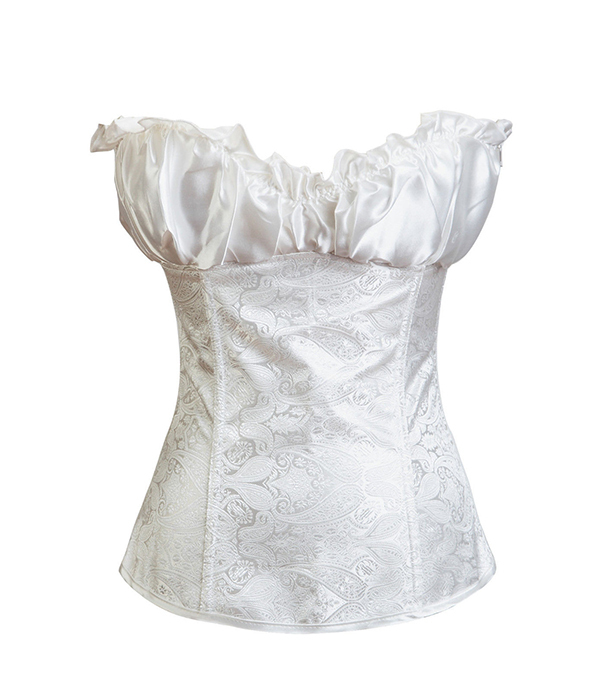 Choose a luxurious fabric that matches the special occasion. A silk bridal basque is smooth and soft against the skin, has a beautiful lustre, and is comfortable. However, silk is expensive. A satin bridal basque is an affordable alternative that offers superior comfort, breathability, and lustre. A sheer lace bridal basque is delicate and cool, but lace can scratch the skin. Consider a basque with a lining if you prefer decorative lace. Rayon, viscose, and nylon basques consist of synthetic fabric that is strong, durable, and affordable. Opt for a breathable, comfortable fabric that is soft against your skin, especially if your wedding dress is elaborate or heavy.
Choosing a Bridal Basque
White bridal basques and ivory bridal basques are popular because they match most wedding dress colours. Do not delay buying your bridal lingerie because you must wear your lingerie during dress fittings to ensure that the dress fits properly. If you wear a larger cup size, look for a basque that offers extra support, such as those available from Panache and Silhouette. Alternatively, opt for a bra and underbust corset.
Finding the Perfect Bridal Basque Size
Have yourself measured by a bra-fitting specialist before buying your lingerie and use the measurements supplied to find the right basque size. Alternatively, ask a friend or family member to help you obtain accurate underbust and overbust measurements. Check manufacturers' websites for brand-specific sizing calculators. Sizes may vary between brands. If you want firm shaping, do not buy a smaller basque; consider a corset instead.