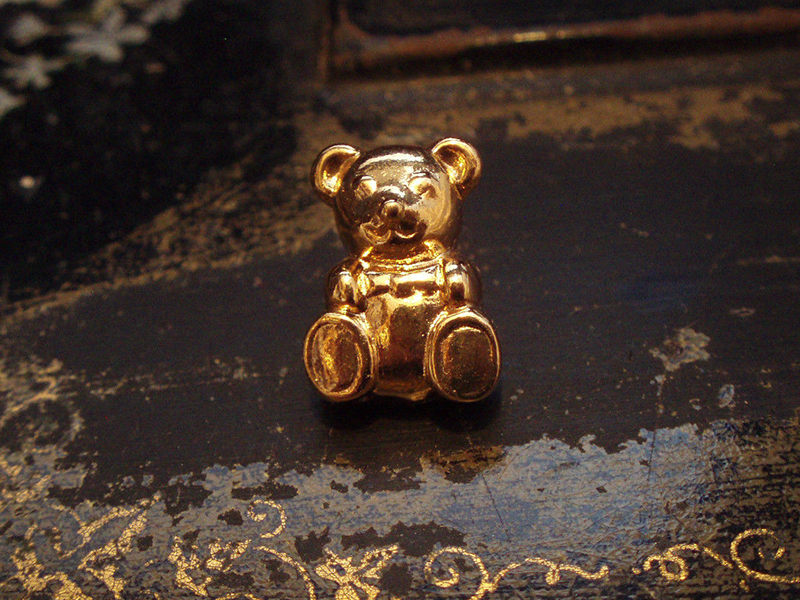 Butler & Wilson creates designer brooches using crystal and enamel that make eye-catching statement pieces. The collection includes a variety of colours, sizes, and designs. Choose a brooch that is the ideal size and weight for a variety of outfits, that suits your personal style, and that is suitable for casual or formal wear. Evaluate the products available by checking the condition of the settings and crystals.
Types of Butler & Wilson Brooches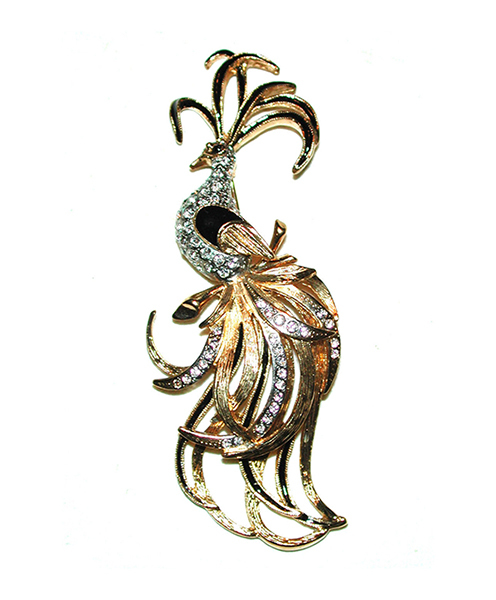 Butler & Wilson brooches include a variety of abstract and original designs with vintage fashion and Asian influences. In the 1980s, the brand focused on costume jewellery, but contemporary collections consist of designer pieces. The range of brooches includes animals, flowers, skulls, and flags. Whimsical designs feature stars, fairies, hands, lips, shoes, eyes, champagne glasses, seasonal brooches, and geometric patterns. The designers use coloured crystals to add dazzle to their creations, but you can find plain white diamante brooches if you prefer something more subdued. Crystals in pave settings make detailed images and some brooches include large crystals alongside the characteristic pave designs.
How to Choose a Butler & Wilson Brooch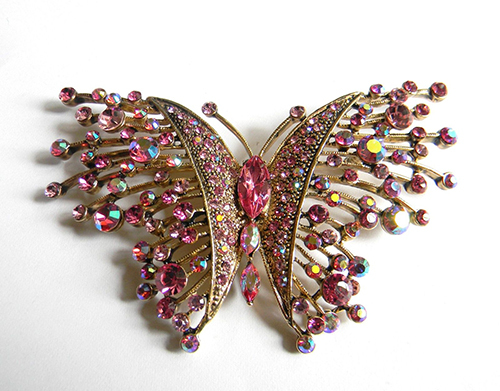 The right crystal brooch adds a touch sparkle to your outfit and creates a polished look. Brooches come in sizes ranging from a centimetre across to several centimetres across. Choose a brooch that is large enough to be clearly visible, but not so large that it overpowers your outfit. In addition, consider the weight of the brooch and the fabric on which you want to pin it. Heavier brooches make light fabrics sag and are best suited to thick fabrics. Choose a design that suits your personal style and the occasion. Keep colourful statement pieces for casual occasions or nights out with friends. Choose muted or solid coloured brooches in smaller sizes for the office and formal occasions. Look at the brooches on offer against different backgrounds to determine whether they are suitable for the clothing with which you want to wear them. The background often changes the look of a brooch by accenting specific colours.
How to Evaluate a Butler & Wilson Brooch
A brooch attaches to your clothing with a pin clasp or safety clasp. Check the condition of the clasp before you buy, especially when buying a used brooch. If you find a brooch you love, but the clasp is faulty, consider turning it into a pendant if the design lends itself to this. Ensure that the crystals in pave settings are all present and firmly attached. Inspect the crystals for signs of scuffs and other damage. If a brooch contains a large crystal, look for marks that affect the way the crystal bends and reflects light. Like diamonds, crystals look their best when they interact with light.