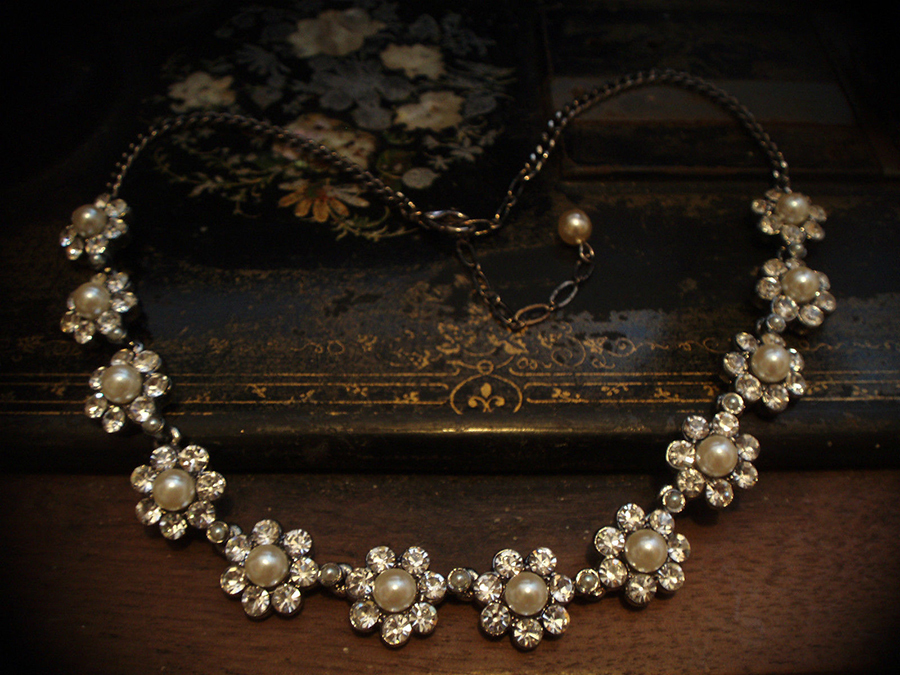 Even the simplest of solid black outfits becomes eye-catching and attention-grabbing when adorned with a statement necklace. Butler & Wilson is known for crafting exceptional pieces with a creative and unusual flair that shows off the personality and individuality of the wearer. When choosing a Butler & Wilson necklace, consider not just the piece itself, but how its details represent you.
Butler & Wilson Skull Necklaces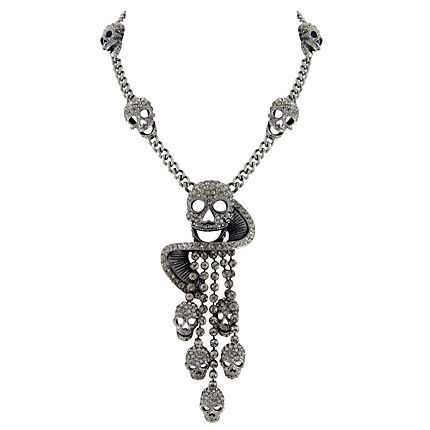 A Butler & Wilson skull necklace with a simple cord is an approachable way to integrate this design into outfits without it becoming an overwhelming detail. More elaborate designs, featuring layers of skulls, brightly coloured skulls, and even cascades of crystal-encrusted stones create a dramatic effect ideal for pairing with a simple, streamlined outfit, especially for an evening out or a special event.
Animal Necklaces
For a look less edgy than a skull necklace, Butler & Wilson offer a variety of animal necklaces. Many feature sparkling Swarovski crystals; these are the perfect finishing touch for a fun complement to any everyday look, with the familiar designs bringing the impact of the crystals to a more casual level. For a whimsical choice, animals like crystal owls and bumblebees are ideal additions to a costume jewellery wardrobe.
Cross Necklaces
Butler & Wilson bold crosses encrusted with black stones make an appropriate addition to gothic styling, while more delicate looks are a trendy way to add an inspirational nod to an everyday jewellery choice. Butler & Wilson produce a variety of cross necklaces, often in combination with the popular skull design for a look that references bygone eras.
Lips and Hearts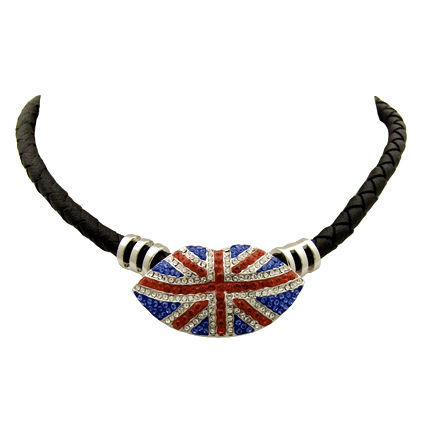 A pair of sparkling red lips or a heart necklace is a feminine choice that complements a fun, flirty look, or softens the edge of a darker look. A Butler & Wilson necklace with these symbols makes a sweet gift for special occasions, or a cute addition to any costume jewellery collection. Pair these styles with brightly coloured patterns for an attention-catching, on-trend finished look.
Other Necklaces
As costume jewellery, Butler & Wilson pieces are bold and appealing. They offer necklaces in a wide variety of materials. A black cord necklace offers a casual and trendy look, making it the perfect canvas for a wide array of charms and details. For a bolder look, choose an enamel necklace. This smooth, slightly shiny material comes in several colours to complement a monochromatic outfit or to create a contrasting detail. Metallic and Swarovski crystal necklaces elevate a look, creating a statement and making a look appropriate for an evening or event.