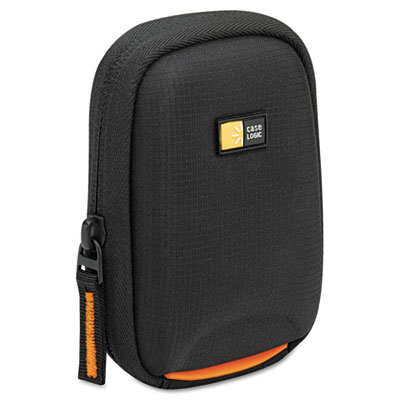 Camera cases are used to conveniently store and protect cameras and related equipment, such as filters, batteries, and lenses. They are available in a wide variety of configurations, styles, and sizes to cater to a range of individual preferences and needs. Generally, the type of camera case or bag< is greatly influenced by personal preferences and the type of equipment being used. The choice of camera case will also be influenced by how a user accesses and organises their photography equipment.
About Camera Cases
Camera cases protect cameras from the elements. They are also widely known as camera bags. A camera case or bag will help protect devices from scratches and help minimise damage if a camera is dropped. Camera cases and bags often feature padded covers and dividers. Bags are typically sealed with one or more zippers, and may also feature Velcro pockets. They also tend to include one or more straps to allow users to carry the bag around their waist, wrist, hand, neck or shoulder, or on their back. In addition to offering protection, camera cases also help photographers organise their photography equipment. Photographers require a wide range of accessories, including cameras, flashes, lenses, memory cards, film, power adaptors and battery chargers, lens filters, batteries, tripods, and other equipment. While some camera cases are used simply to carry a camera, others feature one or more compartments used to carry and organise additional items that may be used with the camera
Choosing a Camera Case
A number of considerations should be taken into account when selecting a camera case. The decision to buy a camera case is often informed by the type of camera being used and the equipment used with the camera. This will influence the ideal size and set-up of the case. Cost and personal preferences also play important roles when buying a camera case since they are available in a variety of styles, colours, and designs.
Size
The size of a camera case will often depend on the camera being used. A case should be able to carry a camera comfortably without being squeezed. The choice of camera case is also dependent on the number of accessories needed to operate the camera. The number of accessories needed often depends on individual users, with professional photographers requiring the most space for additional equipment. For everyday photographers, a compact or mid-size case or bag should be sufficient to carry a single camera and a few accessories, such as spare batteries, memory cards, and other small items. Small, compact cases are practical. They are often used to carry cameras in another larger bag, particularly if the camera is for occasional or everyday use. Small camera cases and bags, such as a compact camera bag, are useful for smaller fixed lens cameras. Some compact camera bags do not offer much space for additional items, such as batteries or memory cards, while others include one or more pockets or compartments for small accessories and items.
Larger camera bags, such as a shoulder bag or backpack, are used for large cameras. They are also used to organise multiple and larger accessories, such as external flashes and lenses. Although more convenient and useful for organising photography gear, larger bags can hinder mobility. Certain camera cases and bags, such as shoulder bags, can distribute weight unevenly. Other designs, such as belt packs, can be uncomfortable when the user is seated or crouched down. Larger bags with multiple compartments may also hinder access, making cameras and other equipment more difficult to access without setting the bag down. Users often need to remove larger bags in order to access cameras, lenses, and other equipment.
Set-Up
Different camera bag set-ups cater to different photographers. Certain camera cases, such as belt packs and holsters, are designed to provide easy access to cameras and accessories. This means cameras are close at hand and accessed directly from a pocket in the bag. Other cases and bags, such as larger shoulder bags and backpacks, are designed to maximise the amount of gear that can be transported and organised. Photographers with more than one camera or a large number of accessories often opt for camera bags with multiple compartments. Cases and bags with multiple pockets and dividers not only allow users to maximise storage space but they also help organise gear more efficiently. Larger bags often feature padded or foam dividers to organise accessories, such as filters, batteries, tripods, lenses, and external flashes. Dividers also protect items from damaging each other. Certain dividers use Velcro, allowing them to be manipulated in the bag to suit accessories of varying sizes.
Utility
How and where a camera is used play an important role in determining what camera case will meet individual needs. Someone who wants the convenience of having their camera close at hand for everyday occasions will find a compact case that fits in a jacket pocket or purse more convenient than a holster or belt pack. Conversely, a user who is travelling will find a larger bag with storage compartments more useful for carrying spare batteries and memory cards. The choice of a camera case can also be informed by the location where a photographer will be taking pictures. For example, a larger bag may not be suited for photographing in tight spaces. Similarly, a photographer expecting to use a camera while active, such as when hiking, will find a hands-free belt pack or backpack more convenient than a shoulder bag.
Types of Camera Cases
The type of case purchased will depend on how the camera itself is used. In order to carry more than just a camera, consider a bag with additional pockets and space. While smaller cases are handy and provide easy access, larger camera bags with multiple compartments are more versatile. Additional pockets are ideal for carrying accessories, such as batteries, memory cards, power adaptors and chargers, and other items. Larger bags also provide extra space for additional cameras and lenses.
| | |
| --- | --- |
| Compact Camera Cases | Often tight or form fitting, compact cases or pouches feature a zipper or Velcro pockets. Certain cases include one or more compartments for small accessories, such as a memory card or spare battery. Camera cases are often used when carrying a camera within a larger bag. Many compact cases or bags also feature belt, wrist, neck, or shoulder straps. Compact camera cases may also be known as camera wallets, covers, or wraps. |
| Holster | Camera holsters are typically designed for one camera. They allow for easy access and generally include one or two compartments or pockets for storing small accessories. Holsters typically include a shoulder or belt strap. Camera holsters can generally carry large fixed-lens cameras and certain DSLR cameras. |
| Belt Pack | Belt or waist packs are worn around the waist, allowing for easy access to cameras and accessories. They are used to carry most cameras, including larger DSLR cameras, lenses, and external flashes. Certain belt packs are designed with additional pockets and hooks that are used to secure secondary bags for additional accessories. |
| Shoulder Bag | Shoulder bags are similar to holsters although are significantly larger. They generally feature a large flap with small pockets that covers one side of the bag. Available in a variety of sizes, shoulder bags are designed to carry one camera. They typically include compartments to carry a few accessories as well as padded dividers to help organise items. |
| Backpack | Backpacks are the largest type of camera bag. Camera backpacks are very similar in appearance to regular backpacks although they are designed specifically for photography equipment. They are available in a variety of sizes and feature dividers for cameras and accessories. Larger backpacks can accommodate several professional DSLR cameras, lenses, tripods and other equipment. Unlike shoulder bags where weight is often distributed heavily on one shoulder, backpacks distribute weight evenly and are more comfortable to carry. |
Conclusion
When buying a camera case, the choice is often informed by the type of camera, the amount of equipment needed to support the camera, and where the equipment will be used. Personal preferences also influence what camera case is selected, including the colour, design, and cost. Camera cases and bags are designed to cater to various types of uses and users, from everyday shutterbugs to professional photographers. They include a broad range of features and set-ups, from compact and minimalist designs to multiple compartment designs that maximise utility and capacity.