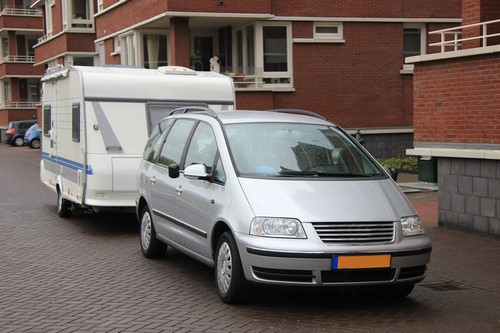 Small cars are ideal for general driving and commuting because they consume less petrol. However, there are times when a car needs to hold not only the driver and passengers but also a large quantity of luggage, gear, or even another vehicle or two. In these cases, the backseat and boot are often inadequate. Many people rely on a car trailer to tow extra items, whether they are going on holiday or have a career that involves hauling equipment or merchandise to various locations.
Many shoppers rely on eBay for their vehicle accessory needs because they are more likely to find just what they need at an affordable price. Although the eBay site is vast and has millions of items for sale every day, learning how to shop for car trailers and other items does not take much time at all and is the best way to ensure satisfaction with a purchase and an overall positive buying experience. All it takes is a few tips on navigation and communication as well as an idea of what type of trailer one wants.
Shopping for Car Trailers on eBay
Shopping for car trailers on eBay is ideal because the high number of sellers translates to the largest selection available. Buyers have a few different choice when it comes to finding items on the site. The first way is to navigate through organised categories in eBay's directory. To do this, locate the All Categories link on the home page and click on it. Next, find the appropriate major category heading, click that, and then continue clicking subsequent category names until arriving at car trailers.
Another way to shop on eBay is to use the search function. Return to the home page and locate the Search box. Type in a word or phrase, such as "car trailer" or "galvanised tipping trailer", and then click the Search button or press the Enter key. eBay's search engine returns all related active listings. Buyers can then click on the appropriate category and do further sorting or start looking at individual listings right away from this page.
Category filters on the page allow buyers to find not only exact items but also the best deals. Consumers can shop by trailer brand and by car make and model. They can also use filters to indicate the item condition (new or used), a desired price range, or even the seller's location (such as UK only vs. European Union). All of these factors can make a difference in the total item cost.
Types of Car Trailers
Shopping time can be minimised by getting an idea of what type of trailer to look for before getting started. This section gives some basic information on different types of car trailers and what their best uses are.
Camping Trailers
A camping trailer is designed to hold all necessary camping gear, such as tents, backpacks, stoves, food, chairs, and so on. This is not the same as an actual camper, which pops up to provide sleeping, living, and storage space.
Tipping Trailers
A tipping trailer is much like a dump truck; it can be tipped to unload whatever is being carried, be it dirt, coal, leaves, or some other type of load. Most tipping trailers also come with loading ramps to carry equipment when necessary, and one or more of the sides can be removed to allow the contents to be tipped out.
Car Transporters
A car transporter is a flatbed trailer that allows a user to haul one or more cars. These may be used by small car sales lots as well as individuals. One might set up an RV or truck to tow a car on holiday so that the RV can remain at its campsite.
Box Van Trailers
A box van trailer is a large covered box that provides the storage space of a van with the convenience of detachability. Such trailers are used to move furniture or haul goods to a special event. The uses for a box van trailer are pretty much endless.
Motorbike/ Quad Trailers
A motorbike or quad trailer is fairly self-explanatory and is used to tow a motorbike or quad vehicle behind a car. This may be useful when relocating, going on holiday, bringing a new sport vehicle home from the dealer, or taking it in to be serviced.
Commercial Goods Trailer
A commercial goods trailer is a general trailer that is used to haul goods for sale. This may be handy for selling items directly out of the trailer, such as drinks at a festival or beach umbrellas at the seaside.
Tilt Bed Trailer
A tilt bed trailer is handy for many purposes but especially for hauling vehicles. The tilting feature allows one to roll vehicles directly off the trailer bed instead of needing a separate ramp to do so. Tilting is also useful for emptying the trailer of water and dirt for easy cleaning or even for dumping a load of mulch.
Plant and Machinery Trailers
A plant and machinery trailer is a general trailer used to haul large, heavy, and sometimes dirty items. A plant or machinery trailer may not look attractive but is rugged and does the job.
Mobility Trailers
A mobility trailer is usually used to tow a mobility vehicle such as a scooter or powered wheelchair.
Advertising Trailers
An advertising trailer generally does not haul goods but is utilised to display large signage, like a billboard. Such a trailer can be parked in strategic locations to set up a temporary sales business or simply to give visibility to any type of business. These trailers either come with boards attached or can be rigged to accommodate new signs.
Dinghy and Power Boat Trailers
Fishermen, boaters, and lovers of the water in general may need a dinghy or power boat trailer to tow a boat to and from the water's edge. This may be done to avoid a marina fee, at the beginning or end of the warm season, or to take the boat to a new entry point. A trailer is also necessary if a boat needs servicing or is being stored for the winter.
Exhibition Trailers
An exhibition trailer is used to transport goods or even as a travelling office from one location to another. For example, one might set up a portable office inside an exhibition trailer, complete with a desk and chairs. A furniture dealer might set up a full room of furnishings inside such a trailer to make it look just like a room in someone's home. These trailers are almost always covered box trailers with doors that open wide.
Other Considerations for Car Trailers
Buyers should keep in mind that some trailers come with covers while others do not. This may be an important factor, depending on the cargo being hauled. An owner of an uncovered trailer can cover it with a waterproof tarpaulin and secure the trap with bungee cords.
It is also important to check the towing car is powerful enough to pull the extra load of a full trailer. A small car with a relatively weaker engine, such as a smart car, is likely unable to handle the weight and may overheat (or worse). Generally, cars that are capable of towing come from the factory with a hitch knob attached to the rear of the vehicle. Check the owner's manual for explicit information on towing capabilities.
Buying on eBay
After getting a basic idea of what to look for when shopping for car trailers, one should learn how to evaluate listings and sellers in order to decide which items to buy or bid on. Click on each individual item in which you are interested to read the description in depth. On the specific product page, you can also see what shipping methods the seller offers and the applicable charges, or if the listing specifies in-person collection only; whether the seller accepts returns within a certain window of time; and any other pertinent information, such as the item's exact condition, history, and so forth. Checking out the seller is worthwhile because each one may handle their transactions differently.
Evaluating Sellers
Each listing page features some brief information about the seller: his or her user ID and feedback ratings. By clicking on the hyperlinked user ID, you can view the seller's user profile. This page provides useful data such as comments left by previous buyers, items sold in the past, detailed seller ratings on individual selling criteria, and more. You can also find other current items listed by the seller or contact the seller directly using links on this profile page.
eBay Shops
Some sellers who deal on eBay regularly run their own eBay shops. These typically high-volume sellers run a business on eBay and tend to have more items for sale. They also may specialise in only a few categories of merchandise. If you have a good experience with a seller, you can find out if that seller runs an eBay shop by checking out the profile.
Conclusion
A car trailer is a useful item to have on hand in many different situations. A trailer saves petrol because it can be detached when not in use, as opposed to driving around a large van or truck even when it is empty. Avid sportsmen, boaters, travelling DJs, yard sale enthusiasts, and frequent buyers of furniture are just a few examples of people who may wish to have a trailer on hand.
There are many different types of car trailers, and eBay listings display them in 12 categories:
Camping trailers
Tipping trailers
Car transporters
Box van trailers
Motorbike/ quad trailers
Commercial goods trailers
Tilt bed trailers
Plant and machinery trailers
Mobility trailers
Advertising trailers
Dinghy and power boat trailers
Exhibition trailers
Buyers who know exactly what they wish to tow in a trailer and what features they desire, have an easier and quicker shopping experience. Learning how to use eBay and communicate with sellers helps buyers to create a positive buying experience and encourages them to try eBay when shopping for other items.