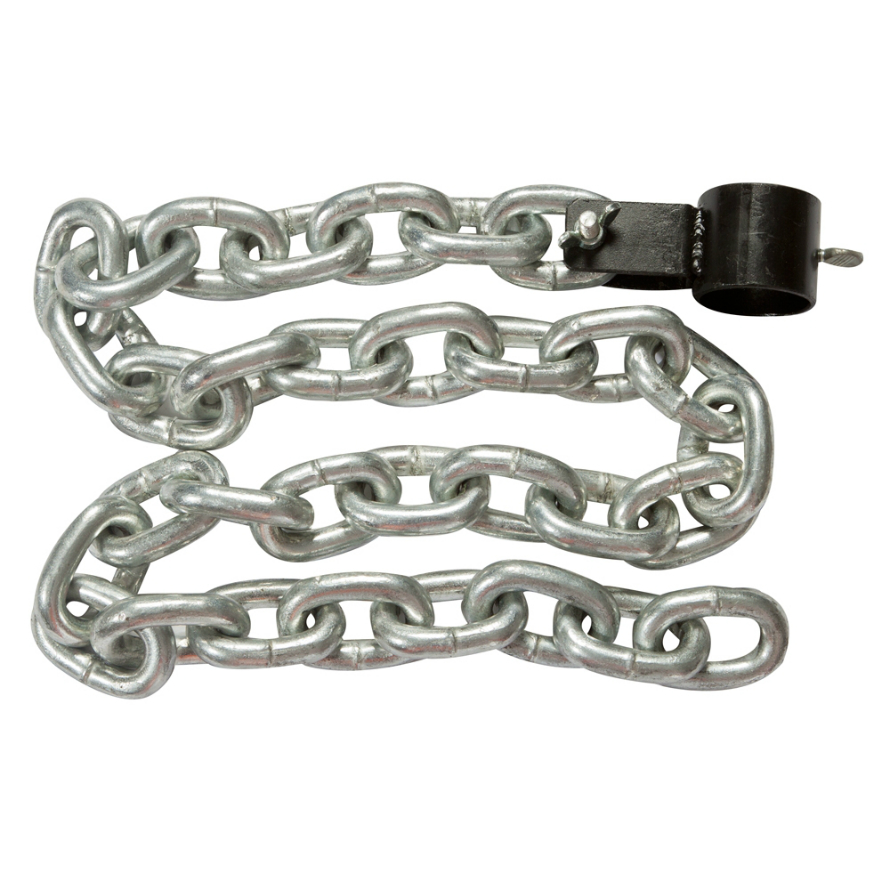 Many people have a collection of beautiful jewellery with which to accessorise their outfits. They use different rings, bracelets, earrings, brooches, and necklaces depending on the style of their clothing and the activities of the day. Some have individual pendants that they selected themselves or inherited as family heirlooms. Others have necklaces that are broken, but which still have lovely pendants that are in perfect condition. In such cases, the owners may want to purchase a few chains of varying lengths. They can wear the chains as separate pieces, or they can attach a stunning pendant, a pair of dogs tags, a cross, or some other item. When shopping for chains, buyers need to decide on the length, style, material, and quality that they want. Chains are sold in most jewellery shops and department stores, as well as on eBay, one of the U.K's prime online shopping destinations.
Considering the Style
Necklace chains come in a wide variety of styles. Buyers should be familiar with some of the terminology used to describe necklace chains, so that when they shop, they can be sure to choose the chain that best suits their style and their needs.
| Type of Chain | Description |
| --- | --- |
| | Square, boxlike links |
| | Round rings of equal sizes, interlinked |
| | Twisted oval links with little space between them |
| | A pattern of small round links and oblong or rectangular links |
| | Pairs of oval links intricately connected |
| | Tiny metal beads strung together |
| | Two wide strands woven in a spiral structure |
| | Miniscule round links woven together in several strands to create a pliable, flat chain |
| | Slanted links woven into a flat strand with parallel rows |
| | Very tiny, round links attached together so that the chain looks like a single, flexible strand |
| | Twisted, diamond-shaped links woven |
| | Oval links with a bar down the centre of each oval |
Buyers who intend to wear the chain by itself may want a more interesting design, such as the Singapore or mariner chains. To wear it with a pendant, a simple chain like the snake chain, bead chain, or cable chain should work well.
Choosing the Length
Necklace chains are available in many different lengths. Sometimes a particular necklace length is given a name that describes how it is meant to be worn.
Choker
The choker is a very short chain. It rests at the base of the wearer's neck, right above the collarbones. The average length of a choker is about 35 to 40 centimetres.
Princess
The princess style of chain is a bit longer than the choker, generally around 45 to 50 centimetres long. They fall to just below the collarbone. A princess-style chain is typically used to prominently display a prized pendant.
Opera
Opera necklaces reach the wearer's breastbone. They are usually worn over a plain shirt or blouse. The common length for an opera necklace is about 75 to 90 centimetres.
Rope
Another style of necklace chain is the rope chain. This term may be used to refer to either the length of the necklace or to the woven style of the chain. When used in reference to length, the term "rope necklace" typically indicates a chain of 80 centimetres or more. Sometimes, users may refer to a necklace this length as a "sautoir" necklace.
Lariat
A lariat chain is the longest style of necklace. It is far longer than the rope necklace, and has no clasp. Wearers typically double or triple the necklace around their neck to achieve the effect of multiple chains. Some users incorporate knots or loops for added interest. However, these loops usually work better with beaded necklaces or leather necklaces than metal chains.
Selecting the Metal
Buyers must to choose what type of metal they want for their necklace chain. Some people may have discovered that their skin is sensitive to certain metals. In such circumstances, buyers should take extra precautions to make sure that their new jewellery does not cause them discomfort. Choosing hypoallergenic jewellry is advisable even for those who have no current allergies, since these sensitivities can develop at any time, due to aging or chemical changes in the body.
Avoid Nickel
Wearers who have experienced breakouts, rashes, or irritation after wearing jewellery may be allergic to nickel. Nickel allergies are fairly common. In response to the increasing awareness of nickel sensitivity in users, many jewellers and manufacturers are producing nickel-free pieces, and some are transforming their entire collection to be nickel-free. Buyers should be aware that many cheap necklaces have nickel content.
Watch for Other Metal Impurities
Nickel is not the only metal or substance to which buyers may be allergic. Sometimes cheaper necklaces may include tiny impurities within the metal. These other trace substances may be the cause behind any skin irritation. Necklaces made of (or coated with) pure, hypoallergenic metals are better choices.
Try Hypoallergenic Metals
When shopping for necklace chains, buyers with skin sensitivities should look for certain metals that are known to be hypoallergenic. These metals include tungsten, platinum, titanium, and gold.
Tungsten
Tungsten, for instance, is a durable metal with an appealing sheen. It needs no alloy to make it sturdy enough for jewellery, and its purity makes it ideal as a material for hypoallergenic necklaces. Men's chains are often made with tungsten.
Platinum
Another popular choice for necklace chains is platinum. Platinum, on its own without an alloy, is a tough yet flexible metal. To strengthen its properties, platinum is occasionally used with an iridium alloy. Iridium, however, is unlikely to cause wearers any irritation, and therefore is considered hypoallergenic. The silvery sheen of platinum is very popular with users.
Titanium
Titanium is very strong metal, especially when combined with an alloy. It is usually not alloyed with nickel, so it is safe for users with allergies. Titanium has a beautiful, soft, grey colour. Whereas other metals might be too heavy for necklace chains, titanium is lightweight, perfect for even the longest, thickest chains.
Gold
Necklaces made of yellow gold or plated with gold are another option for buyers with nickel sensitivities. Gold-plating provides a warm golden colour and hypoallergenic qualities without the price tag of a solid gold chain. Buyers with allergies should not purchase white gold chains, since white gold commonly uses nickel.
Opting for Pre-Owned Chains
Buyers interested in saving money should look for used necklace chains. However, when buying used jewellery, there are a few additional factors to keep in mind. Buyers should visually inspect the chains, either in person or via clear digital photographs. Things to look for include tarnished or stained spots, broken clasps, or damaged links. If the links and the clasp are in perfect condition and the metal is shiny and clean, buying a pre-owned chain can save buyers a significant amount of money.
Buying a Chain on eBay
eBay has a large jewellery section with products for both men and women. To find chains on eBay, you can simply enter "chains" into the search bar on the homepage. Once the list of results appears, you can filter it by selecting your preferences for price, seller, shipping, condition, location, and other factors. You can even enter your postcode and a kilometre radius to see listings from sellers within that area. In some cases, sellers may agree to an in-person pickup of the item, saving themselves the hassle of shipping it and saving you the extra cost.
If you would like to watch eBay's listing for chains, save your search and eBay sends you an email each time a seller puts up a new listing for a matching chain. You can also check eBay Shops, eBay's retail area, to see additional chains for sale.
Some listings have an eye-catching Top-rated seller seal, indicating that the seller has good feedback ratings from other eBay buyers. Like many other eBay sellers, top-rated sellers may offer free P&P (postage and packing), return policies, or additional items bundled along with the primary item. If you have questions for any of eBay's sellers, click the Contact Member link on the person's profile page. You can also get in touch with sellers through the Ask a Question link that appears on every product page.
Conclusion
Some buyers prefer to wear their chains alone, while others like to include some sort of pendant. In either case, shoppers should ensure that the chains meet several key criteria. The length of the chain should be appropriate for a variety of outfits in the user's wardrobe. The clasps should be well-designed and easy to use. The chain material should be of high quality and should not tarnish easily. Users who have an allergic reaction to certain kinds of jewellery must make sure that their new chain is free of nickel alloy or trace impurities that might cause skin irritation. Before shopping, buyers should set a budget so that they do not exceed what they can afford to spend on a chain. If buyers keep all these factors in mind, they should be able to quickly locate a selection of chains that suit their accessory needs.