If the Samsung Galaxy S5 is well out of your price range
,
the
Samsung Galaxy Y
is one of many budget alternatives to consider instead. Carrying the familiar Samsung Galaxy design, it's a phone still capable of all the things you'd expect a smartphone to do for a fraction of the price of a more expensive handset like the S5. eBay offer a wide range of
Samsung
phones for your
electronic
needs.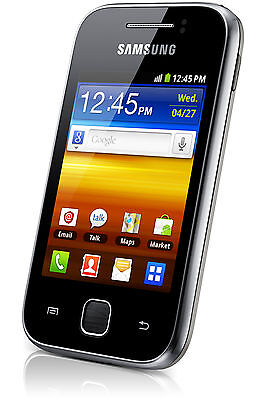 How to Buy a Cheap Samsung Galaxy Y
What is a cheap Samsung Galaxy Y and Why Should I be Interested?
A good option for kids or someone getting to grips with a smartphone for the very first time, the Galaxy Y is a sub-£100 budget smartphone.
It features a 3-inch touchscreen display has a compact, pocket-friendly design.
You can make calls, send text messages, check emails, surf the web and take pictures with the 2-megapixel camera on the back. There's also a MicroSD card tray included to store up to 32GB of extra files for video, music and documents.
It runs on Google's Android operating system so you have access to applications like Gmail and Google Maps. This also means you have access to the Google Play store to download games like Angry Birds and apps like Facebook.
If you are happy to make do without some of the frills and want the basics covered, there are plenty of cheap Samsung Galaxy Y deals out there.
So you can still own a Galaxy phone and reap the benefits at a more affordable price.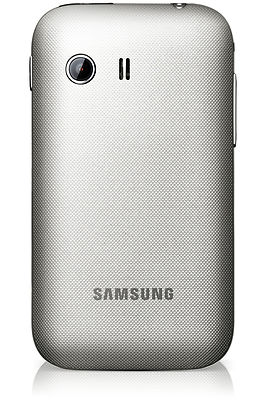 Buying a Cheap Samsung Galaxy Y: What to Look Out For
Check the battery:
You don't want to buy a phone and find out that it won't make it through the day. Cheaper phones often have smaller capacity batteries so it's worth checking it can hold a full charge.
There are plenty of battery tester apps available on Google Play that can help you get a better idea of its staying power. It's also important to check the condition of the charging port so plug it in to make sure it charges.
Touchscreen condition:
Examining for cracks is an obvious thing to do but as the touchscreen is going to be the main method of interacting it's important that it's clean and free from scratches as well.
Corners are always areas to pay close attention to. Swipe through the homescreens, try to launch apps and find out if a screen protector has been applied.
Display:
Turn on the display and check for dead pixels or discolouration. There are free Android apps to help detect dead pixels and will save you on a costly screen replacement if you don't spot it first time round.
Can it do the basics?
Think about the features you are going to most regularly use. Make a call, send a text, take a picture, plug some headphones in and check the sound. Also make sure the Wi-Fi connection works and go into the Maps app to check the GPS as well.
Is it Unlocked or Locked?
If you are planning to use an existing SIM card that's already set up on a network like EE, O2 or Three, make sure the phone isn't locked to a specific network already. You could end up buying a phone that you can't use and have to go through the hassle of setting it up on a new network or getting it unlocked.
Jailbroken:
Some phone users like to 'jailbreak' phones to alter and customise the way the operating system works. Doing this voids the warranty so if you want the phone as it first came out of the box that is something to ask before buying.