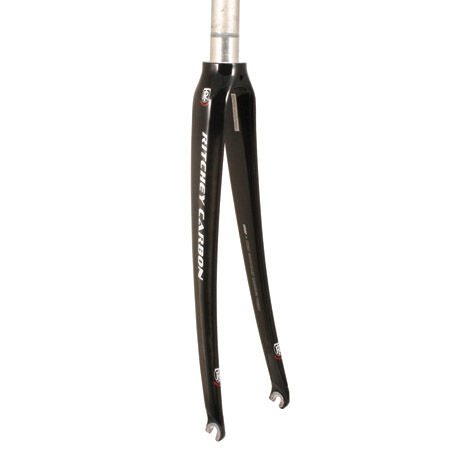 Cycling enthusiasts are constantly in pursuit of making sure their bike is the fastest possible and a lot of this hinges on the materials that the bike is made from.
The frame of the bike is important in this regard with buyers regularly facing the dilemma of whether to invest in a carbon or chrome frame and fork for their bike.
eBay offers large numbers of forks through its sellers, and the following guide will explain the difference between the two different types of fork, in addition to shower a potential buyer how to purchase one safely and securely using eBay.
What Is a Bicycle Fork?
A fork is as essential a part of a bicycle as can be found, and its job is to attach the handlebars to the front wheel.
The two main types of fork are either a rigid fork or suspension fork. The former is found on most road and racing bikes, with the latter being the preserve of mountain bikes, which allow for a more comfortable ride.
This guide looks at both types of fork with the following sections explaining the key aspects of Chrome and Carbon bicycle forks as well the two types of fork mentioned.
Type of Fork
When it comes to choosing a fork, a lot will depend on the type of activities being undertaken by the bike and cyclist involved.
With his in mind there are two distinct types of fork and the following table explains each in detail:
Fork Type

Description

Rigid Fork

Rigid Forks are generally the preserve of road and racing bikes.

Racing bikes can benefit from a carbon fork, as it will increase lightness and in turn speed.

Suspension Fork

A Suspension Fork can typically be found on mountain bikes to give the rider a more comfortable experience.

eBay listings will usually mention the amount of travel the fork has. It's expressed in mm, for example 150 to 200 mm.

A spring and a damper absorb the shocks.

Suspension forks can be adjusted to suit the terrain over which the bike is travelling.
Bicycle Type
Bicycle fork listings will sometimes be titled according to the model they are designed to fit. The table below outlines the different types of bicycle with a description alongside:
Bicycle Type

Description

Road

Designed for road use and has slim line wheels.

Most have a rigid fork.

Bikes not designed to be used on rugged terrain.

Many different varieties available.

Recommended for riders that ride on smooth surfaces at all times.

Mountain

Mountain bikes are often used on unforgiving terrain.

Can be used on all types of surface if desired.

What they lack in speed is made up for in comfort.

Will come with some kind of suspension fork and other shock absorbers.

Hybrid

A Hybrid is a mixture of a road bike and a mountain bike.

Designed to be able to use a varied number of terrains.

Suitable for people that ride on rugged and smooth terrain in equal measure.

Can have either a rigid or suspension fork.

BMX

A BMX is a smaller bike that is used by children and ideal for extreme sports.

Wheels are smaller than on a normal bicycle.

Rigid fork most likely to be present on a BMX.
Other bicycles that are listed include:
Cruiser/ Low-rider
Tandem
Town Bike
Chrome Forks
Below is a list of the characteristics that make up a chrome fork:
Steel – all chrome forks are made from this material.
Polished and shiny – a chrome fork gets its name because its appearance is shiny, due to being polished.
Heavier – a chrome fork is heavier than some others as it's made from steel, and this makes it more durable than carbon forks.
Affordable – the material used in its production makes it more affordable than a carbon fork.
Carbon Forks
The table below outlines the features of a carbon fork:
Feature

Description

Three different types

Carbon forks come in three different compositions.

100% Carbon Fork is the lightest with almost 40% less weight than other varieties. It can also sustain more damage than others.

Carbon/Alu/Carbon Fork has carbon fork blades and a carbon steering tube with an aluminium crown. Slightly heavier, but more affordable.

Carbon/Alu Fork has a carbon fork with a steering tube and crown made from aluminium.

Lightweight

Riders choose carbon forks because they are lighter.

It makes it easier to generate more speed, especially on road/racing bikes.
Buying Considerations
When purchasing a bicycle fork, whether it is carbon or chrome, there are a few things to consider, even after the decision over the type of fork has been made.
The follow section outlines some of the main considerations to take before making a final decision:
Condition
Bicycle forks are an integral part of any bike and checking the condition before buying is of utmost importance. Items on eBay are listed according to the following different conditions:
New – Expect the fork to be brand new and in the packaging, with no prior usage having taken place.
New other (see details) – Item listing will give details of why it isn't classed as completely new. A common reason for this is that it was a display model in a shop.
Used – Fork has been used on another person's bike in the past and will have considerable wear and tear as a result.
For parts or not working – Part no longer functions properly and can only be used for parts contributing to another fork.
Cost
One way to distinguish carbon and chrome forks is that each will be priced very differently.
Chrome forks tend to be more affordable than carbon ones due to the fact they are heavier and more widely available.
Other factors that can affect how much an item costs are:
Condition
Age
Style
Type
Brand
Age and Size of Rider
When purchasing any kind of cycling component, the size of the rider must be taken into account.
If the fork is too big for the bike and rider involved then it could cause serious injury.
Conclusion
Bicycle components are a huge area of growth in the health, fitness and leisure industries, with cyclists continually looking at the best ways to achieve either enhanced comfort or a faster set of wheels.
eBay makes both of these possible with carbon and chrome forks being sold by a huge number of knowledgeable sellers that will be able to guide buyers through the process of choosing the correct one.
When choosing between the two there are a number of pertinent questions to be answered, namely:
Which model is the fork for?
Are you looking for speed or an increased amount of comfort?
Is the fork that is required a suspension fork or a rigid fork?
Once the buyer is ready to pay for the fork, remember to use PayPal to make sure the transaction goes through safely and securely.