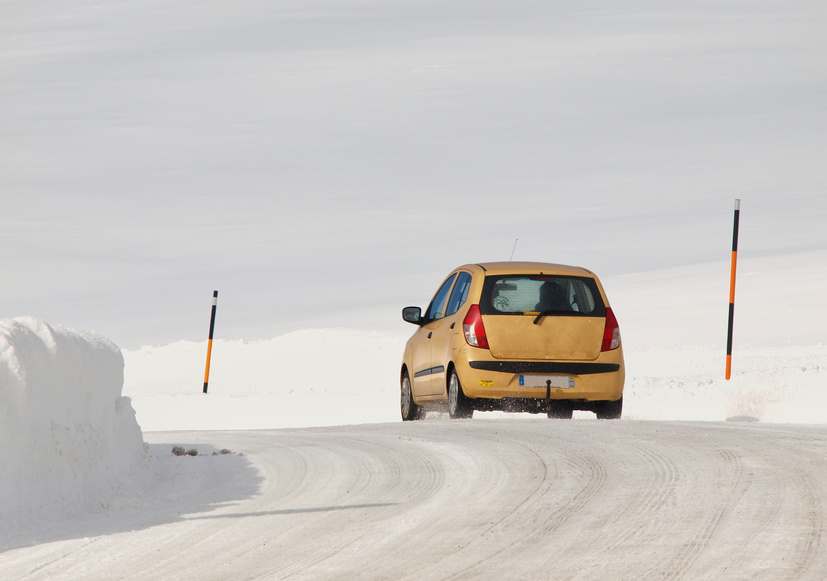 The Citroen C1 is a compact hatchback produced by the French manufacturer. This car has been in production since 2006, with a few changes in design and mechanics from year to year. Citroen produced the C1 as part of a project involving other manufacturers to create a small, fuel-efficient city car. The other cars produced were the Peugeot 107 and the Toyota Aygo. The Citroen C1 has a fuel efficiency rating of around 64 km per litre.
Anyone living in an urban setting in need of a fast car that can carry a lot of gear without taking up the whole road should consider the Citroen C1. It is affordable, popular, and attractive. Many are available on eBay in both new and used condition. Before buying on eBay, do some research to make the best possible selection. There are a number of keywords that can be entered to search for just the right car.
Model Year of a Citroen C1
One of the quickest ways to find a car on eBay is by using the make, model, and year. The Citroen C1 underwent a few changes to the design and mechanics over the years, so using this information is a good option for buyers that want certain features in the car. As an example, in 2009 and 2012 the Citroen C1 received a facelift that changed the bumper and lights, and added exterior colours. There was also an improvement in the mileage. If buyers are looking for a C1 with the best fuel efficiency, then they should search for a 2012 model or later, by using keywords, such as "Citroen C1 2012".
Internal Features of a Citroen C1
The number of doors on a car is an important feature and is determined mainly by how the vehicle is to be used. Also, check the driver's side as the particular vehicle of interest may not have been originally marketed for the UK.
Number of Doors
The number of doors can mean that a car is comfortable for a small family or is better for a couple. The Citroen C1 is available in three-door and five-door versions. In addition to the make, model, and year, add the number of doors to refine the search results, such as "Citroen C1 2012 three doors".
Driver's Side
Buyers using eBay can search for Citroen C1s by the driver's side position. In the UK, this would be on the right side. However, sometimes, a Citroen has the driver's side on the left. Typically, these are vehicles that were intended for France or another European market.
Mileage for a Citroen C1
The mileage on the odometer is a useful feature to search for when buying a Citroen C1. Most buyers prefer to purchase a car that has as few miles on the clock as possible. Used cars with a high mileage can be a good bargain as the seller often has to lower the price to compete with lower mileage cars. If the high mileage Citroen C1 has been well cared for and maintained by the owner it should provide years of good driving. When searching for a Citroen C1 on eBay, enter the mileage to narrow down the listings to just those cars with an acceptable level of usage.
The C1 is a relatively new model from Citroen, so it is unlikely that there are a lot of high mileage cars on the market. Expect most Citroen C1s available to range between 16,000 km and 39,000 km on the odometer. These are typically cars that are a few years old and have been used for a good amount of city driving, and are still in good working order.
Fuel Type for a Citroen C1
Citroen makes cars available with either diesel or petrol engines. Both fuel types have their advantages and disadvantages, so it is a matter of personal preference which type the buyer chooses. Searching for Citroen C1s on eBay by fuel type is easy. Just enter the fuel type with the other details in the keyword search.
Diesel
Citroen C1 diesel engines are declining in usage because the fuel is more expensive and produces a higher amount of carbon emissions compared to petrol; these engines emit about 13 percent more CO2 than the petrol engines. However, this fuel type does provide much more torque for cars. Diesel engines also have a reputation for being heavy duty and lasting longer, but new petrol engines have been designed with improved mechanics to help them to compete with diesel engines.
Petrol
Petrol is comparable in price to diesel now that fuel prices have gone up overall. Citroen C1 petrol engines run at a higher rpm and also provide more power. These engines are more environmentally friendly than their diesel counterparts.
Transmission for a Citroen C1
Citroen manufactures cars with either a manual or an automatic transmission. Buyers can select either as an option when shopping for a Citroen C1 on eBay by entering the relevant transmission in the keyword search, along with the make, model, year, and other characteristics. Both types of transmissions offer benefits for the driver. In general, most Citroen C1s that buyers find on eBay tend to be manual transmission rather than automatic.
Manual Transmission
A Citroen C1 with a manual transmission has a gearbox that allows drivers to change gears manually when changing road speed. Changing gears helps the car to go faster without having to increase the engine speed dramatically. Learning to change gears with a manual transmission does take some practice to drive smoothly in traffic. However, it can offer improved fuel efficiency when compared to automatic transmission.
Cars with manual transmission are often less expensive to repair because the mechanism is technically more simple than an automatic transmission. Drivers do need to be aware of the need to occasionally tighten or replace the clutch cable. After changing gears, a Citroen C1 with a manual transmission usually accelerates faster than an automatic version.
Automatic Transmission
The Citroen C1 with automatic transmission is not as popular in the UK as the manual version. Cars with an automatic transmission change gears automatically while transitioning from one speed to another. Instead of a clutch to change gears, an automatic transmission uses a torque converter that automatically manages the car's acceleration without having to change or disengage the gears. This tends to make life easier for drivers in the city, but it takes longer to accelerate on the motorway.
An automatic transmission is usually better for new drivers or distracted drivers who would prefer to focus on manoeuvring the car and not changing gears. An automatic transmission is safer and tends to provide a smoother ride.
Buying a Citroen C1 on eBay
Buyers can find a Citroen C1 on eBay at a range of prices. There are many in a used condition offered by car dealers and private sellers. Searching by condition can help you to limit your results to new or used cars. Read the item description carefully to understand the details of the car, including whether it has been in any accidents or is in need of repairs before it can be roadworthy. Obtain a vehicle history report for a full account of the car. Perform an independent inspection and enlist the help of a mechanic to check that the vehicle is in full working order.
Local Seller
Finding a local seller makes it easier to evaluate the Citroen C1, test drive it, and pick up when you have chosen to purchase it. Local sellers can be found by entering your postcode together with a distance for the seller. The search results displayed are the Citroen C1s in your local area.
Seller Feedback
eBay makes it easy to assess a seller's level of reliability. Buyers can check the seller's feedback, which is made up of information provided by previous buyers. Look at the seller's feedback rating and the types of products that he or she sold in the past, and decide whether this is the right person to do business with.
Conclusion
The Citroen C1 is a neat car, perfect for driving in the city. As it is a hatchback it makes transporting items easier. It comes in a range of options that make it suitable for singles, couples, or small families. It also offers good fuel efficiency. These cars can be found quickly on eBay using many of the search options that the site offers, which makes it possible to find the perfect Citroen C1 for the buyer's requirements.
The best way to search for a Citroen C1 on eBay is to use the basic information about the car. Start with the make, model and year. Citroen C1s are available in different model years starting from 2006, and each year offers slightly different features. Before purchasing a Citroen C1, buyers should decide if they want a three-door or five-door version, manual or automatic transmission, and a petrol or diesel engine. eBay offers a range of listings for the Citroen C1 from car dealers and private sellers.