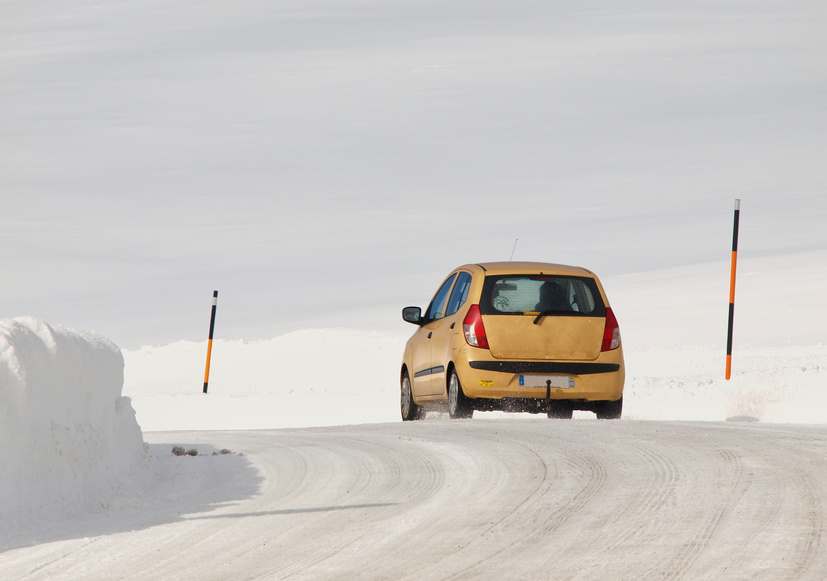 With millions of units sold, the Citroen C3 is a supermini that is huge on the worldwide market. It was released in 2002 and since then has undergone a series of developments. The original Citroen C3 design team included Donato Coco and the designer of the first generation Renault Twingo, Jean-Pierre Ploue. The C3 models come with five different engines and have standard features, such as power steering, six airbags, ABS with EBD, a height and reach-adjustable steering wheel, height adjustable driver's seat, 60/40 split rear seat, and a central locking system.
Before buying a Citroen C3 on eBay, buyers should consider a number of factors. Firstly, identify the model and year of the desired car, then understand the different fuel and transmission types. Citroen C3s are available in a wide range of types, so learning the different ways to search on eBay helps buyers to find the right vehicle.
Model and Year of Citroen C3
The easiest way to search for a Citroen C3 on eBay is to enter keywords into the search bar that appears on every page. In order to find a manageable list of results, it is wise to include keywords that identify the precise vehicle that is desired. There are many Citroens available on eBay, including the Mondeo, MPV, LX, and Saxo. In the C-line, there are models from C1 to C8. Therefore, it is important when searching on eBay to include the C3 model in the keywords. The Citroen C3 has been manufactured since 2002 and has had two generations, so buyers should also include the year in the keywords in order to find a specific car.
First Generation Citroen C3
The first Citroen C3 released was a five-door hatchback. These first generation Citroen C3 models were manufactured from 2002 to 2010 and came as standard with a five-speed manual transmission or an optimal semi-manual with paddle shifters, with the exception of Stop & Start Model, which had a SensoDrive gearbox, and the SX model, which had the option for a four-speed fully automatic transmission.
The table below lists a selection of the types of Citroen C3 created from 2002 to 2010. The table also lists the capacity of each type.
Years

Capacity

Types of Citroen C3

2002-2005

70 bhp (52 kW; 71 PS)

L 1.1i and 1.4HDi

LX 1.4i and 1.4HDi

Desire 1.1i, 1.4i and 1.4HDi

2002-2005

75 bhp (56 kW; 76 PS)

Automatic

SX 1.4i, 1.4i 75 bhp

2002-2005

92 bhp (69 kW; 93 PS)

SX 1.4HDi 16v

Exclusive 1.6i 16v, 1.6i 16v

Sensodrive 1.4HDi 16v

XTR 1.4i 16v Sensodrive

2002-2005

16v Sensodrive

Stop & Start 1.4i

2006-2008

92 bhp (69 kW; 93 PS)

SX 1.4i, (1.6i 16v Automatic Only) and 1.6HDi

XTR 1.4i 16v Sensodrive and 1.6HDi

2006-2008

110 bhp (82 kW; 110 PS)

VTR 1.6i 16v and 1.6HDi 16v

2008-2009

92 bhp (69 kW; 93 PS)

Rhythm 1.4i 8v, 1.4i 16v, 1.4HDi and 1.6HDi

Exclusive 1.4i 16v, 1.6i 16v (Automatic Only) and 1.6HDi

Exclusive Plus 1.4i 16v, 1.6i 16v (Automatic Only) and 1.6HDi
The table is a quick reference guide for buyers. The Citroen C3 was redesigned in 2006 with an imposing front bumper, restructured light clusters with crystal-coloured midsections on the rear, a repositioned number plate, and restyled radiator grille.
Second Generation Citroen C3
The second generation Citroen C3 models were launched in October 2010, with an improved body design, including a 108 degree field of vision windscreen that is similar to that of larger models of Vauxhall Astra Sport Hatch and Citroen C4 Picasso. The second generation Citroen C3 still had the characteristics of the old curvy model, but was structured to be longer and wider. Citroen C3 shared the bonnet, dashboard digital display, and front lights with the Citroen DS3.
The instrumentation of the second generation Citroen C3 combined the digital display for the trip and fuel computer with the analogue dials below a styled cowl. In 2013, the Citroen C3 hatchback was redesigned to have more a efficient engine, and improved exterior and interior furnishings. The updated C3 had bumper-mounted LED daytime running lights at the front, new tail light clusters with new reflectors, and updated chevrons. When shopping on eBay, consider the generation of Citroen C3 that has the features required for excellent performance and style.
Transmission and Fuel for a Citroen C3
Buyers can find Citroen C3s with different transmission types and fuel requirements. These can be used in the search bar on eBay when looking for vehicles. Buyers should choose the desired transmission type from the following:
There are standard cars, coupes, estates, four-wheel drives, MPVs, and sports, or convertibles. These types run on diesel, petrol or LPG.
Used Citroen C3
eBay sellers offer a variety of used Citroen C3s in a range of conditions. There are several advantages to buying a used car. The first one is the price; used cars are typically cheaper than brand new models. Some of the money saved on buying a good quality used car can be used to personalise the vehicle. Another reason that buyers choose a used car rather than buying a new one is to limit depreciation. A brand new car is said to lose approximately 30 percent of its value within the first two years of use.
Buyers of used cars are also not subjected to unnecessary added extras that a dealer may try to sell with a new car, such as rust-proofing. Finally, used cars are offered by dealers and private sellers, so there is a wider range of sellers in the market. When purchasing a used car, buyers must consider the mileage and repair history of the car. It is better to buy a vehicle with low mileage and few, if not zero, incidents of damage and repair. Obtain a vehicle history report for a full account of the state of the Citroen C3.
Buying a Citroen C3 on eBay
There are a number of Citroen C3s available on eBay. You can find these supermini cars being sold at different prices and in a range of conditions. After using the keywords, such as model, year, transmission, fuel type, and condition, to search for the right car, it is important to read the item description thoroughly.
Review the Product Details
The seller should provide a full specification of the car, including its condition and any wear or damage in the case of a used Citroen C3. Many Citroen C3 listings on eBay contain vital information such as the model, year, colour, registration date, engine size, transmission type, and fuel type. The seller should also provide details regarding the mileage for used cars, the safety features, and comfort options. Other information may also be included, such as the presence of in-car audio, a roof rack, or whether the driver or passengers smoked in the car.
Look at the photos and compare these with the item description. Do not hesitate to contact the seller by using the "Ask a question" link if any additional information is required in order to make a sensible buying decision. Remember to obtain a vehicle history report for a full account of the Citroen C3. For added peace of mind, consider taking the vehicle for a buyer's inspection. Some garages offer the service for free, but others charge a fee.
Seller Feedback
Look at the eBay item listing page to find information about the seller. The seller's feedback score is made up of information provided by buyers over the last 12 months. It indicates the level of reliability and customer service offered by the seller. The best sellers have a Top-rated seller badge, which means that they are acknowledged within the eBay community for their exceptional products and customer service, which they have provided consistently.
Conclusion
Buyers can find the right model and year of Citroen C3 on eBay by searching using the bar that can be found on any page, and then filtering the options by adding more details about the car. The Citroen C3 had two generations. The first generation was manufactured from 2002 to 2010. The car underwent a redesign, with improvements to the front and rear end, number plate positioning, and light clusters. This second generation Citroen C3 had the same curvy look of the old models, but a larger and wider build. The second generation also had an improved interior and exterior.
Buyers can choose from a variety of transmission types for a Citroen C3. The car can be bought either new or used on eBay. Used models have the advantage of usually being more affordable, and they do not depreciate as quickly as brand new models. Millions of drivers have enjoyed Citroen C3s, and sellers offer many good quality vehicles in a range of conditions on eBay to suit any budget.