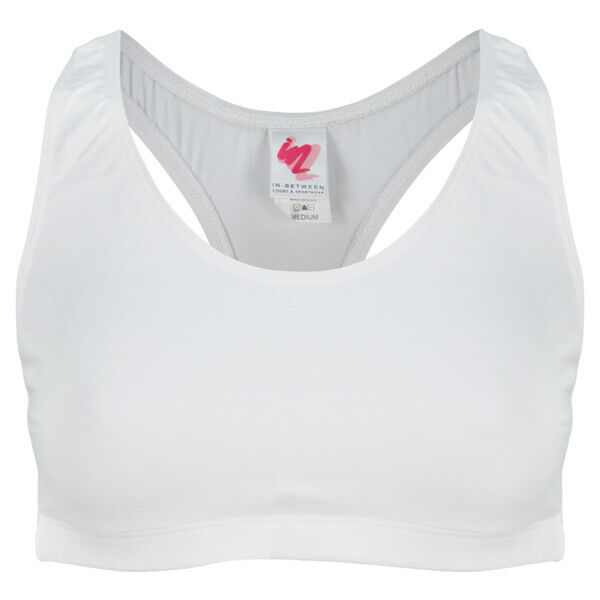 A sports bra is an essential underwear item for women who practise various sports and it has two basic functions. Besides protecting the breasts during exercising, a sports bra also provides support for them. Wearing a sports bra can make exercising more comfortable for women with all chest measurements. Sports bras are available in many sport stores and online and they come in a wide range of styles, being suitable for various activities.
Women who are interested in buying a sports bra need to take into account several things in order to make sure the garment they choose is suitable for their body shape and level of activity. Engaging in sport activities when wearing an ill-fitting sports bra may cause discomfort and decrease the performance. It is thus important to learn more about how to choose a sports bra in order to buy one that fits correctly and feels great.
What to Look for in a Sports Bra
A sports bra that fits well is beneficial not only for the moments one is exercising, but also for health, as a bra that fits poorly may cause breast soreness and pain. When shopping for a new sports bra, women should pay attention to a few things in order to make the right choice.
The first thing to consider when shopping for a sports bra is the kind of exercise or activity one is going to practise. Different sports cause different levels of impact on the breasts, so it is important to wear a bra that offers enough protection. Women who are looking for increased support may opt for a compression sports bra, which stabilises the breasts by compacting them close to the chest.
Larger chested women may choose a sports bra designed in a separating encapsulation style, which provides good support for the breasts while minimising bouncing at the same time. A built-in sports bra is a good option for women with smaller breasts. Even though it does not provide the same level of support as a regular sports bra, a built-in sports bra is very comfortable because it can be worn as a single layer, given that it comes combined with an athletic top or tank.
Comfortable Sports Bras Fabrics
When buying a sports bra, it is important to pay attention to the fabric the undergarment is made from. One of the best options for a woman who is engaging in sports is a bra made from synthetic fibres, because this fabric wicks moisture away from the skin, providing the wearer with an increased level of comfort. Another popular fabric for sports bras is cotton, which is very easy to wash and care for, even though some women dislike it because of the cotton's tendency to stretch out.
Most sports bra manufacturers use blends of cotton with synthetic fibres, such as nylon, polyester, and Lycra, in order to obtain the appropriate level of moisture absorption. Tiny spaces are usually left between the fibres in order to allow moisture to be wicked away from the wearer's skin. Breathability is often obtained by incorporating mesh in the structure of sports bras, in order to allow the air to pass through.
Choosing the Design of a Comfortable Sports Bra
There is no rule for finding a sports bra that suits one's breasts in the best way and most women find the perfect design for them by trial and error. Based on one's body shape, however, there are some guidelines that may help women stay away from styles that are certainly not suitable for their breasts. The shape of a sports bra determines its efficiency when it comes to reducing bouncing when moving or running. Once a woman finds a sports bra that feels comfortable, she generally tends to stick with it, just as in the case of running shoes.
One of the most popular designs for sports bras is shaped in the form of a tank top without a bottom, but other designs incorporate air bags and gel or water pads. Stretch and support can also be obtained by creating circular patterns in the fabric. As for the straps, most designs have them crossed at the back in order to avoid shoulder and neck pain.
Sizing and Impact Guide for Buying a Comfortable Sports Bra
Many women wear sports bras in the wrong size because they do not take the time to use measurements when shopping for a new bra. When choosing the ideal size for a sports bra, it is important to have accurate measurements at hand in order to buy one that fits correctly. Taking measurements for a sports bra is similar to measuring for a regular bra and it should not pose too much difficulty. Bust measurements are best taken with a cloth tape measure and women should measure both the band and bust circumferences in order to be able to find out their cup size.
When taking measurements, women should stand up straight in front of a mirror and wear a non-padded bra. This is important, as measurements taken without a bra on are less accurate. In order to find out the bust measurement, women should wrap the tape measure around the fullest part of the chest. For the band measurement, the ribcage under the breasts needs to be measured as accurately as possible. The cup size is determined by subtracting the band measurement from the bust measurement.
The kind of sports bra a woman needs depends on the type of exercise she is engaging in as well as her cup size. For example, low-impact sports bras are ideal for walking or stretching, and they are often made from thinner materials. Less stretchy fabrics are used for high-impact activities, with some of these bras featuring supportive seams and underwire. Many women practising running need a sports bra the offers a maximum level of support, taking into account the fact that this activity causes a large amount of breast movement.
| Level of Impact | Sports or Activities |
| --- | --- |
| light impact | yoga, pilates, walking, light dancing |
| medium impact | dance, rowing, cycling, spinning |
| high impact | tennis, martial arts, skiing, circuit training, gymnastics, aerobics, zumba |
| maximum impact | running, squash, basketball, hockey, gymnastics, volleyball, triathlon, football, netball |
Women shopping for a sports bra should keep in mind that the sizing and level of protection against shock may differ significantly from one manufacturer to another. As it is important to buy a sports bra in the right style and size, a good idea for saving time would be to find a style of bra that is fitting correctly and buy it again when it needs replacing.
How to Find a Comfortable Sports Bra on eBay
Sports bras come in so many different styles, fabrics, and brands, that sometimes it may be quite confusing to choose the most suitable one for a certain kind of activity. Fortunately, websites such as eBay bring together hundreds of sports bras models, allowing you to browse through them easily and choose the right one quickly.
Start your search for the ideal sports bra on eBay by typing 'women's sports bras' in the search bar on any page on the site. Alternatively, you can use the dropdown menu in the fashion category to reach the selection of sports bras. If you know exactly what type of sports bra you are looking for, it is even easier to find it, as you can simply type its name in the search bar and hit enter. Browsing through the selection can be simplified by refining the results according to your preferences, including size, colours, style, brand, and more.
When you find a sports bra that looks right, make sure you pay attention to the product description and the sizing information provided by the seller. By doing this, you can avoid unpleasant surprises when your sports bra arrives. For hygiene reasons, the return policy does not generally apply to underwear, and this is why you should pay the utmost attention to sizing before making a purchase. You can save money on postage fees by choosing to buy sports bras from a seller in your area.
Conclusion
Sports bras are essential undergarments for any woman who enjoys running or practising a range of other sports. Wearing a sports bra offers protection to the breasts against impact and also provides the wearer with as much comfort as possible when exercising. Sports bras are available in sports stores and online and, with the existing selection, it is almost impossible not to find a suitable model. When choosing a new sports bra, women should consider what kind of activities they are going to engage in and buy one with an appropriate level of support and resistance to impacts.
eBay has an impressive selection of sports bras available in all sizes and suitable for any body shape. Searching for a sports bra on eBay is a good option for finding an ideal bra not only because of the large selection, but also due to the user-friendly search system, which makes it easy to locate something specific.