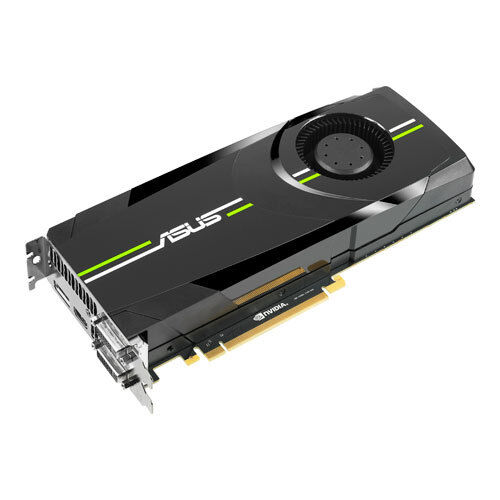 A graphics card, also referred to as a video card, is a popular aftermarket upgrade for several types of computer users. Although in the past, serious gamers have been associated with these types of modifications, more and more computer users are finding that upgrade can enhance their experience. Video editors appreciate a high end model, and an aftermarket video card improves video playback and web browsing for casual users.
Choosing the right graphics card for your computer involves carefully considering several factors. It has to be compatible with your computer and operating system. Because a majority of buyers are gamers, the market is saturated with plenty of options for PCs; nevertheless, you should be familiar with your OS and hardware before committing. While gamers have their own set of criteria for graphics cards, other users may want a card that allows them to use their PC as a media centre. Shoppers should check out all the specs and special features for each type of graphics card before purchasing one.
Graphic Card Features and Options
Choosing the right graphics card involves being familiar with the features available. From researching the desired capabilities to determining if the card can physically fit in the tower, picking out the best card involves doing some homework up front. The sections below are designed to guide shoppers through the various options for graphics cards.
Integrated Graphics
The first generations of video cards for PCs could only be sold as a separate card. Intel is the leading company for an alternative type of card: one that can be integrated into the rest of the processing unit. While the first few versions of integrated graphics cards were less than impressive, contemporary units have proven themselves sufficient for basic users and moderate gamers.
TV Input and Output
TV input and output is one consideration for users who frequently use a TV with their tower. If you want to watch TV on your computer, your graphics card needs a TV tuner card. These are becoming less popular with the disappearance of analogue cable; digital cable is much more difficult to work with.
Computer owners who are want to use a TV as a display need a graphics card that supports resolution requirements for the computer. When choosing a graphics card with the purpose in mind, find out what your TV's capabilities are beforehand.
DirectX
DirectX is an application programming interface (API) that requires a special type of hardware to operate. While only the most serious gamers can appreciate what DirectX video cards offer, since this population makes up a majority of aftermarket buyers, it is covered in this guide.
A DirectX card is responsible for more realistic, better resolution graphics, so if you are gaming on a large monitor or TV, this might be a viable option for you. Direct cards debuted in 1995, and since then they have evolved along with all of Windows' operating systems. DirectX is specially designed for Windows Vista; however, since DirectX is backwards compatible, it can also work with XP.
Size
There was once a time where all PC towers were approximately the same size. Towers come in an array of statures, so when choosing a graphics card for a smaller tower, you must consider the amount of space you can spare. Users with a large tower do not need to worry about this, but others should measure the area and check video card specs, particularly the length, before buying one.
GPU
A graphics card "graphics processing unit" is often shortened to GPU, and this is responsible for the unit's video capabilities. When it comes to selecting a video card, a good general rule is the more GPUs in the model, the faster it is. Since graphics cards are expensive upgrades, users should not rush to buy a card with the biggest number tacked onto the end. Buyers should instead consider their usage needs and find a graphics card that fits their criteria.
Finding the Right Graphics Card
Shoppers on the quest for the best all-around graphics card always come up empty handed. The truth is, there is no one absolute, end-all-be-all, video card that is compatible with every computer. The best graphics card for your computer is based on personal preferences, and of course, your budget. Therefore, when looking for your perfect graphics card, you should be aware of why you want this upgrade.
Basic users can see the benefits of a small, inexpensive upgrade. Casual gamers, depending on how picky they are about occasional lags and distortions, could also use a graphics card upgrade. For serious gamers and those in video production and other visual professions, a high-end graphics card is mandatory. A growing number of users have converted their PC into a media centre, connecting their computer with a large flat screen. The sections below help you determine what type of features and capabilities to consider when picking out a graphics card.
Basic User
Basic computer users who only need their machine for Internet browsing, emails, and word processors make up a majority of users. Even basic users can see a difference in a small upgrade. If you find yourself watching even a few Internet videos, a modified graphics card can significantly change your viewing experience. A new, integrated graphics solution card can greatly improve your PC. The budget option is a new or used model from a few years ago.
Occasional Gamer
If you are playing PC games on an occasional basis and your current video card is not cutting it, you may want to consider an upgrade. Screens 21 inches and smaller are also thrown into this category. Larger screens typically require more pixels for higher resolution, and in these cases, a more powerful card is required.
A middle of the road graphics card can provide enough to keep your screen from lagging. Gamers have been demanding better graphics card for several years now, so even if you choose a model a few years older to save some money, the upgrade should be sufficient.
Serious Gamer
You can thank the serious gamers out there for requiring graphics card manufacturers to release better cards on a regular basis. This group has earned the reputation for demanding video cards that can keep up with the latest game and oversized monitors. Should you find yourself needing a graphics card to optimise your PC, you might want to invest in a dual-card machine.
Video Production, 3D Animation, and CAD and CAM Users
Whereas gamers and basic users are looking for a video card to improve the operating speed and achieve a good resolution, video production and other jobs require crystal clear visuals. A new set of criteria requires a shift in which graphics card is best for you. The more serious your work, the more you need a high-powered consumer video card. If you need something even more powerful, a workstation-class card is a must.
Media Centre
A growing number of individuals are consolidating their electronics and are converting their PCs into media centres. There are several ways to change your computer as a media centre, and the best graphics card for you depends on how it is used. The first is to play TV channels through your PC. In this case you need a graphics card and a compatible TV tuner card.
If your computer operates like a streaming device, you first need to get the right type of cables to connect your computer to your TV. Additionally, research what resolutions your TV can handle. Your graphics card should be able to provide the minimum of what is required.
Buying a Graphics Card on eBay
Buying a graphics card compatible with your computer on eBay involves knowing about your system before beginning your search. Instead of searching through eBay's extensive collection of video cards, use at least one keyword to narrow down your search results. For example, if you know you want a "Nvidia graphics card", including the type eliminates AMDs and everything else. eBay's search tips pages offers more hints for optimising your searches.
Get to Know the Seller
A top-notch graphics card can cost a lot, so when buying on eBay, it is important to know whom you are buying from. Take a few minutes to research the seller; pay close attention to the feedback and approval from previous customers. Positive feedback and a high approval rating are a good indication the seller has high quality items and exceptional customer service. Look for the top-rated seller icon to ensure your eBay experience is a great one.
Conclusion
An upgraded graphics card is a necessary investment for serious gamers, and even casual ones can see the difference. If you are video editing or using your computer as a media centre, you undoubtedly need a decent graphics card too. Since finding the best graphics card for your computer involves knowing your system and personal preferences, knowing the features and options available is the only way to go about buying one.
No matter if you are installing a new video card or memory upgrade, the end result of any computer enhancement should be overall performance. Even if you install a new video card and find your computer is still lagging and not syncing up quite right, you may be stretching your system thin in other areas. If shopping for a video graphics card to improve your gaming experience, you should have enough RAM to keep you engaged. There is nothing worse than sitting in front of a computer with jerky, disconnected graphics.