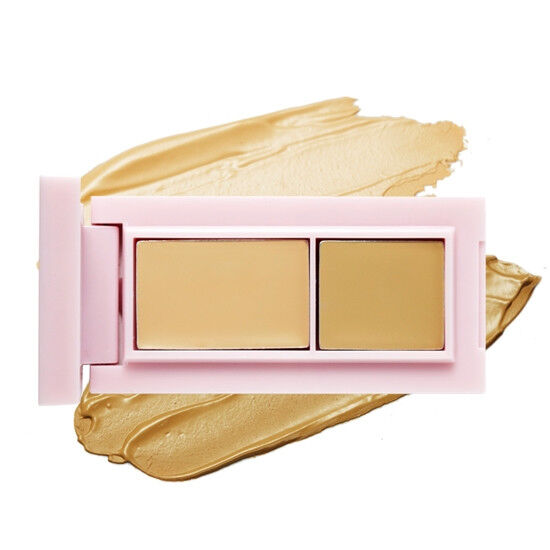 Most people will suffer from acne at some point in their lives, and it is a condition that can affect people of all ages. Causing angry red spots to develop on the skin (usually the face, chest and back are affected), acne can range from mild to very severe, where cysts form that can cause serious scarring.
Cleansing acne prone skin well is essential, and many sufferers use a medicated skincare range to keep their acne under control. There are a range of treatments available both over the counter and from a pharmacist, depending on the severity of symptoms. It is also important for acne sufferers to purchase a good concealer and foundation - non-comedogenic formulas which do not clog pores are the best option for those who have visible acne and redness, and these products can be found online, on websites such as eBay.
What Causes Acne?
Experts claim that acne is caused by changing hormones during puberty, although this does not explain why older adults often experience bouts of acne. When too much sebum is produced by the skin, it blocks follicles, causing spots, whiteheads and blackheads. Unfortunately, acne runs in families, and hormonal changes in a woman's life such as pregnancy or taking hormonal contraception can also lead to bouts of acne.
Around 80% of people aged between 18 and 30 suffer from acne, with the most common sufferers being girls in their early teens and boys throughout their teenage years. It's estimated that around 1% of adult men and 5% of adult women are acne sufferers.
Problems Associated with Acne
When suffering from acne, it is tempting to blast spots with harsh, medicated skincare products – there are many available on the market containing Benzoyl Peroxide, which tackles existing spots and prevents the formation of new ones. Ranges such as Clearasil and Oxy can be beneficial for those suffering from acne; however, the products can also be extremely drying to the skin, causing flakiness and irritation. For those with sensitive skin, medicated ranges can also cause redness and irritation, which can lead to skin conditions such as Rosacea (facial flushing). It is important to use mild products on the skin as often as possible and reserve medicated skincare for severe breakouts, as well as using a good moisturiser and drinking plenty of water.
What is Concealer?
Concealer is a cosmetic product designed to care for and hide skin imperfections such as acne, spots, blemishes and dark circles. Concealer comes in a range of formulations, and some of the most popular types of concealer are detailed below – all formulations can be found on websites such as eBay:
Formulation

Benefits

Products

Offers a high level of blendable coverage that can be applied directly to the spot – convenient to pop in a handbag and usually very affordable.

Popular stick concealers include Hide the Blemish by Rimmel and Boots Natural Collection range.

This usually offers lighter coverage but can be applied from the wand, using fingers or with a small concealer brush. Unlike stick concealers, cream concealer will not cause skin to flake so it is ideal for dry patches.

Palettes containing two shades of cream concealer, such as Laura Mercier Secret Camouflageaare popular.

Wand formulations such as Benefit Ooh La Liftc can be applied using the wand applicator.

This is designed to combat redness and can be used underneath normal concealer to hide red spots.

There are many leading high street brands offering green concealer such as Make-up Forever.

This is used to combat dark circles or blue tones around the eyes.

Benefit Eye Bright Pencil and Erase Paste are both popular choices and can be found online on websites such as eBay.

Powder concealer or mineral make-up is ideal for sensitive, red or acne prone skin – it provides buildable coverage but is not great for dry, flaky skin.

Everyday Minerals Concealer range or Bare Escentuals

This is usually light-reflecting and used for under eye circles.

YSL Touche Eclat is the most popular light-reflecting pen concealer (whilst this is expensive, it can be found for an affordable price on websites such as eBay).
Concealer Designed for Acne Prone Skin
When choosing a concealer for acne prone skin, it is important to look for one with the following attributes:
Medium to high coverage – it is possible to layer concealer by using two different shades; one to combat the redness and the other to cover the spot.
Non-comedogenic concealers will not block pores or cause breakouts.
Mineral concealer (powder) is great for those with sensitive skin and coverage can be built up to the level desired.
Medicated concealer can be found which treats the underlying problem whilst caring for your skin and concealing spots.
There are many brands of concealer to choose from, and as everyone has different skin, it may be a case of trial and error to find one that is perfect. Avoid products containing silicone as these can cause breakouts, and try to opt for concealers which contain natural ingredients wherever possible. By using a concealer in a pot or palette formulation, such as Laura Mercier concealer, it can be applied using a brush, preventing bacteria and dirt from spreading to the face via the fingers. Concealer brushes and palettes can be found for an affordable price on websites such as eBay.
Concealer for Facial Redness
Unfortunately, many individuals who suffer from acne also suffer from facial redness. This can be caused by the acne itself irritating surrounding skin, or it can be caused by using medicated skin care that is harsh on sensitive skin. By using a concealer specifically designed for facial redness, red patches can be covered and rendered almost invisible.
Green neutralises red, so by choosing a green concealer, this can be applied to red spots underneath a skin tone concealer. High coverage concealer such as Make-up Forever Full Cover Concealer is great for those who have cystic acne or very red skin. It can be applied using a small brush and built up to provide flawless coverage for even the spottiest skin. Most popular brands of concealer can be found at affordable prices online, on websites such as eBay.
Choosing the Perfect Concealer
There is no such thing as the 'perfect' concealer – it depends on the skin type of the individual, formulation required and budget. Those with dry, flaky skin as well as spots should opt for cream concealer, whereas those with oily skin can use a stick concealer.
Professional make-up artists use concealer palettes and a small brush, and usually blend two or three shades together to get the perfect colour for their model. It is easy to find pots of concealer or concealer palettes at reasonable prices online, on websites such as eBay, where small concealer brushes can also be found. This allows concealer to be custom-blended and coverage built up to suit the individual.
It is important to choose a concealer that is slightly lighter than the skintone – particularly if wearing foundation. Light reflecting concealer & is not recommended for spots, as it draws attention to the area.
Budget or Luxury Brands of Concealer
When choosing concealer, it can be difficult to know whether to opt for a budget, high street brand or a luxury brand such as Chanel or Laura Mercier. The decision is a personal one and will depend on how much the individual wishes to spend. Those with acne prone skin will probably want to invest as much as possible in a good skincare routine and cosmetics such as concealer and foundation. By opting for a luxury brand such as Laura Mercier, more money may be spent, but the product is of higher quality, so it will last longer and provide better coverage for acne.
By shopping online, on websites such as eBay, luxury brands can often be found at affordable prices. It is possible to find used concealer which is in mint condition online, or sample pots which allow the concealer to be tested for a few weeks at home before committing to purchasing an expensive product that may not be suitable.
Mineral Make-up for Acne Prone Skin
Mineral make-up has become popular in recent years, particularly for those with sensitive, red or acne prone skin. Mineral make-up brands such as Bare Essentuals claim health benefits for skin whilst providing a flawless finish, and there are a range of foundations, powders and concealers available to buy.
Mineral make-up is free of preservatives, parabens, colours, fragrances and mineral oil – this makes it ideal for those with existing skin conditions such as eczema or acne, as it will not aggravate skin or cause breakouts. However, those with dry, flaky patches may find that mineral make-up enhances the flakes and causes skin to look patchy and uneven.
How to Buy Concealer on eBay
The easiest way to buy Concealer online is to explore eBay. Just visit eBay and go to the drop-down menu of categories, which you will find at the left-hand side of the page. Select Health and Beautyaand this will open up a list of sub-categories. Go to Make-up & Tools and select Concealers from the left-hand menu.
There are many different brands, formulations and colours of concealer to choose from, and searches can be narrowed using a certain term if looking for something specific. Just type the words related to the search, such as 'Laura Mercier Concealer' into the main search box. For further tips on how to search eBay, go to their Search Tips page.
Conclusion
Concealer is a great way to hide acne spots, redness and imperfections. When choosing concealer for acne prone skin, it is important to consider skin type as well as what level of coverage is required. Whilst those with acne prone or sensitive skin could benefit from using mineral make-up, it is not ideal for anyone with dry, flaky patches. Cream concealer offers a high level of buildable coverage for those with severe acne and redness, and green concealer can be used as a base coat to neutralise redness before skin coloured concealer is applied.
Acne can affect self-confidence, particularly in young women who grow up dreaming of flawless skin. A healthy diet, drinking plenty of water and a gentle skin care routine including cleansing and moisturising is essential to keep skin supple and healthy. Medicated skincare can be using sparingly to control acne outbreaks, and those suffering from severe acne should see their GP.