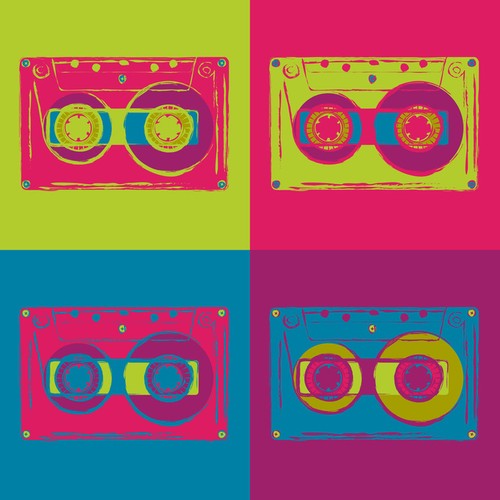 Whilst there are a number of posters covering varying art styles, eBay caters for the more specific buying of
contemporary art posters
.
Contemporary art is generally considered to be art produced from around 1980 up until the present day. The notion of contemporary art is not specified by just one style of art. There are many sub-styles such as Pop Art, Modern Art and Impressionist Art. These sub-styles also cover a wide variety of subjects.
This guide will explain and clarify all of the different options and considerations that into play when planning to buy a contemporary art poster.
Contemporary Art Poster Styles
As mentioned above, there are a number of different art styles that sit under the umbrella term of 'contemporary art&'. Before purchasing a contemporary art poster it may be a good idea to be familiar with the variety of styles available. Here is a table that should help with the understanding of these different styles:
| Contemporary Art Style | Description |
| --- | --- |
| Pop Art | The 'Pop' part of Pop Art stands for 'popular'. Therefore, Pop Art is work produced that concerns itself with items and subjects of mass consumption. The Pop Art movement started as a reaction to the elitist culture that existed in the art world and relies heavily on the notion that art should be made to be accessible and recognisable by all. Commonly covered by Pop Art posters are the worlds of comic books, advertising and everyday objects. Famous Pop Art artists include Roy Lichtenstein and Andy Warhol. |
| Modern Art | Modern Art tends to be made by the utilisation of modern day technology, as well as a commentary on modern day life. It can be a video, an interactive light show or even just a photograph. In the case of modern art posters, they tend to be photographs. In the case of some modern art posters, the photographs may have been digitally enhanced to exaggerate certain elements of the photo to cause a specific reaction. There are many different subjects covered in the world of the modern art poster, including wildlife, portraits and scenery. Graffiti and street art is also a popular style of modern art with many street artists such as Banksy having had their work turned into poster form. |
| Impressionist Art | eBay is home to a number of Impressionist Art posters. The Impressionist Art movement is mainly concerned with paintings. As far as posters are concerned, there are a number of impressionist art posters that are available of famous impressionist paintings blown up in scale. |
Contemporary Art Poster Subjects
There are also a wide variety of subjects covered in the contemporary art posters obtainable at the likes of auction sites such as eBay. The differing subjects available should be fitting to the majority of buyer's tastes. Here are some of the more popular subjects used in contemporary art posters:
Nature:Nature is a popular theme amongst contemporary artist manufacturers, particularly those who produce posters from modern artists. From paintings of flowers, trees, beaches and even fruits, there is a wide choice available for those who wish to purchase an art poster from the world of nature.
Travel:This is an extremely popular poster theme. Whether it's photographs of places around the world or world maps there is a huge market for travel posters. Atlas maps are one of the biggest selling poster themes around and there are plenty available from the likes of eBay at affordable prices and of good quality.
Wildlife:The painting and especially photography of wildlife is another widely covered subject in the world of the contemporary art poster. With animals being popular amongst children and adults alike, the range of wildlife contemporary art poster available is extensive.
Portraits:There are also a number of contemporary art portraits available in the form of a contemporary art poster. Whether it's a portrait of a famous person or merely an interesting photograph of someone's face, portraits are a popular theme used in the production of contemporary art posters.
Framing Contemporary Art Posters
Once a decision has been made on which style and themed poster is to be purchased, it may be necessary to purchase a frame if wanting to preserve and enhance the quality of its viewing.
There a number of ways in which a poster can be put up on the wall. Here are some of the more popular means of doing so:
Poster Frame: Poster frames can come in a variety of different sizes to suit the size of the poster. There are also a number of distinctive frame materials and styles. A variety of wooden frames are available as well as plastic and glass frames can be purchased. The decision on which frame to purchase is completely subjective to the buyer but there are certain frames which go better with particular poster styles. For example, a frame that doesn't detract too much on the subject of the poster may be best for a poster of a painting.
Canvas Frame:The majority of posters can be mounted on a canvas frame. Much like the decision to purchase a frame that does not take away certain elements of the poster; a canvas frame is best used on particular types of poster. A canvas frame may not be best suited to a world map, whereas it may be the correct choice for a photograph so long as the image has been scaled to cater for mounting on canvas.
Unframed:Some posters simply look better without frames. Care should be taken with unframed posters to make sure that corners and edges do not become 'dog-eared'. When putting up an unframed poster with an adhesive such as blue-tack, take the necessary precautions so as not to damage the surface on which it is being placed. Blue-tack has a tendency to peel paint from the wall when taken off. In this instance, the use of white-tack may be a better decision. This form of blue-tack generally leaves less of a mark on the surface underneath the poster.
Buying Contemporary Art Posters Online
When buying a contemporary art poster online there are many resources available to help when making the decision of which poster to purchase. There is an enormous amount of poster retailers online that one can use to see the variety of poster available.These retail sites also offer the opportunity to compare prices that can be later used as a reference point for confirming a realistic deal on the likes of auction sites such as eBay. Compare prices across the board to gain an insight into the true value of some posters.Retailers may use an artist's name to push up the price of a certain poster or may do the same for a poster that is popular amongst customers.These sites may also offer advice on different ways of hanging, framing and storing your poster.It may be wise to remember that posters should not be valued at anywhere near the same price as original pieces of art work. It may also be an idea to look out for any copyright infringements that may occur in the selling of a poster. Some retailers offer copyrighted images at low prices so as to make a quick sale.
Buying Contemporary Art Poster on eBay
Auction websites such as eBay offer many services that facilitate a specific and accurate search for products on the site. After finding the relevant category on the site, in this case 'Posters', use the keyword search bar to explore all of the options available when it comes to purchasing a contemporary art poster. There are also filter tabs that can be used to separate the search between styles and subjects.
When buying a contemporary art poster on eBay it may also be an idea to take some of these points in mind before making a final decision on which poster to purchase:
Poster Size:Use the product description to determine the size of the poster. It is also a wise move to measure the space planned for the poster so as to make sure that the poster fits. If planning on framing the poster take the frame width into consideration also.
Copyright:Some images used on posters may be infringing copyright laws. Do some research on specific images to be sure that no transaction of illegal images is being made.
Condition:Some rare or posters may be being sold second-hand. Again, use the product description to find out about the poster's condition and if not already provided, ask the seller for a photo of the poster.
Postage:The most widely used postage method of posters is through a cardboard tube. This prevents any damage to the poster during its postage. Check that this is the postage method and if not it may be an idea to request it.
Conclusion
When buying a contemporary art poster one may already have a certain idea in mind as to what style or subject they are after. If not then utilise all the options available to you online.If using eBay to purchase a poster, read eBay and PayPal Terms and Conditions to make sure that the transaction is easy and secure.