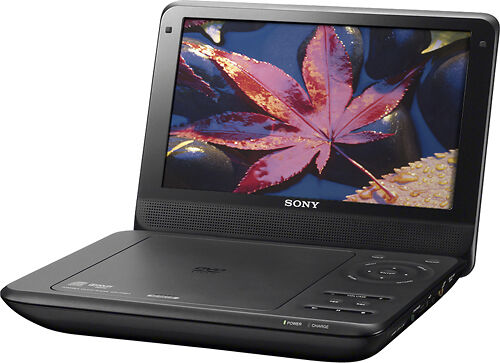 From HD quality to playing in multiple formats, DVD players have evolved by leaps and bound over the last few years. DVDs players are currently the most popular device for watching movies, whether on the living room TV, on the computer, or on the go. With the development of enhanced picture quality and portability, DVD players are also designed with a feature many do not even know about: They are all region coded.
Region coding restricts the playback of DVDs outside certain zones. For example DVDs from the United States are not formatted to play on a Japanese DVD player. DVD manufacturers, and even most gaming console companies, have implemented region coding to avoid international copyright infringements and other legal concerns. Fortunately, there are some DVD players designed to work for any region. With a bit of brand and model research, customers can find a region free DVD player at electronics stores and on websites like eBay..
About DVD Regions
DVD and DVD player manufacturers have split the world into six regions. These companies code DVDs to only work with equipment sold in a particular area in the world. Region code 1 DVDs are only compatible with region 1 DVDs and cannot play DVDs with other region codes, and so on. The initial reason DVDs were region specific is because not all DVDs have universal release dates, and the industry wanted to prevent DVDs from leaking across regions. If the United States were to release a DVD earlier than Japan, fanatics might purchase and ship a copy to Japan and therefore take away a percentage of sales. The solution to the problem is now DVD manufacturers encrypt DVDs so they only operate on devices sold in certain regions. Regions 1 through 6 correlate with certain areas and countries, while 7 and 8 are reserved for other circumstances. The chart below lists the region code along with the areas they are associated with.
| Code | Region |
| --- | --- |
| 0 | Unofficial designation for DVD player with no region code; can play any DVD |
| 1 | Canada, United States, United States territories, Bermuda |
| 2 | Central and Western Europe, Greenland, The Middle East, Egypt, Japan, South Africa, Swaziland, Lesotho, French territories |
| 3 | Southeast Asia, Taiwan, South Korea, Hong Kong, Macau |
| 4 | Mexico, Central America, South America, Caribbean, Oceania, Australia, New Zealand |
| 5 | Africa (sans Egypt and South Africa), India, Mongolia, North Korea, countries of the former Soviet Union |
| 6 | Mainland China |
| 7 | Intended future use, but currently MPAA protected screener copies and "media copies" for pre-releases in Asia |
| 8 | Intercontinental sites, such as airplanes and cruises |
Shoppers should check with the manufacturer first to determine which region codes are included in certain makes and models. Not all region 0 DVD players can play all formats. All work with 1 through 6, but 7 and 8 are often more difficult to view.
Considerations When Buying a Region Free DVD Player
When buying a region free DVD player, shoppers have a few pieces of key information to gather before making a purchase. First, the display equipment must be compatible with the three international main video encoding standards. If the TV is not compatible with the video coding standards, then the DVD player also cannot work. Not all DVD players are advertised as region free because their factory settings are region specific; however, a quick search online reveals there are certain codes or other ways to modify the device to unlock it as a region 0.
Video Encoding Standard
Like DVDs coded to work with region specific equipment, TVs, projectors, and other devices used with DVD players also fall within specific regions. There are three major video encoding standards. North America, Central America, Japan, some nations in South America, and a few other countries part of the "National Television System Committee", or NTSC for short. Countries from the former Soviet Union, France, French-speaking countries and territories in Africa are part of the SECAM, or "Séquentiel couleur à mémoire". "Phase Alternating Line" or PAL is used in Western Europe, Australia, and everywhere else NTSC and SECAM are not used. Customers should check to see if their displays are NTSC, PAL, and SECAM compatible before spending money on a region free DVD player.
Unlocking Codes
Some companies increase the cost of region free DVD players since they can work in ways traditional DVD players cannot; however, there are ways to save money and still have a region free DVD player. Tech savvy customers get around this issue by purchasing makes and models and then unlocking the devices to be region free. Anyone can perform a quick web search to find out that certain makes and models can be modified with a code to convert a region specific DVD player into a region 0 one. There are several websites dedicated to providing a list of models available, free codes; and instructions on how to unlock the DVD player. Buyers should be advised that this sort of tinkering typically invalidates the manufacturer's warranty.
Types of Region Free DVD Players
One of the most important decisions a person must make when purchasing region free DVD players is what kind of DVD player is needed. Free-standing DVDs work in conjunction with TVs and projectors. Portable DVD players refer to models that operate off batteries and have a small screen. There are also DVD players installed in nearly every personal computer, and these types are not generally sold as region free. Fortunately, some can be modified and unlocked through software or codes. The sections below have more information about the two kinds of region free DVD players on the market.
Free-Standing DVD Player
Free-standing DVD models connect to TVs and projectors. Pioneer,, Panasonic,, and LG all have solid reputations for creating high quality DVD players, and each have region free options. Sony is another reputable brand. Because DVD players need a screen to project on, it is important that the device is compatible with the three major video coding standards. If the TV or projector is not compatible, then the region 0 DVD player cannot work, regardless of its capabilities.
Portable DVD Player
Portable DVD players are great for people on the go. Like free-standing DVD players, most models can only play region specific DVDs. Also, there are region free portable DVD players and ways to unlock other devices. Because they have a built-in screen, most models should be at least PAL and NTSC compatible. A true non-region specific portable DVD player is also SECAM compatible. Region 0 portable DVD players come in handy for people who frequently travel to international destinations. Sony has a reputation for designing quality electronics, and the Sony region free portable DVD player is on par with their brand.
How to Buy a Non-Region Specific DVD Player on eBay
After you have made a list of certain brands and models of DVD players that are either marketed as region free or easy to unlock, you are ready to commence your search on eBay.. Because these types of DVD players are referred to by several names, be sure to search for "region 0 dvd player&" or "region free DVD player&". Include keywords to limit the scope of your search and produce more precise results. For more help optimising your results, check out eBay's Search Tips page.
Custom sort results to help with the search. While eBay's default setting arranges region 0 DVD players by best match, there are a slew of other options. List items by price, either lowest to highest, or highest to lowest; eBay even has an option to add in shipping costs if you input your postcode. If you are looking to save some money, consider buying used. eBay has a sorting option for listing new or used DVD players first. Shoppers can also arrange results by time left in auction and distance from seller.
Once you have found a region free DVD player that fits your budget, read the entire listing, including the terms and conditions before making a bid or purchase. Find out if the seller offers a money back guarantee if the DVD player does not play the codes and format the listing claims to. Lastly, only buy from trusted sellers; look for sellers with a high approval rating and positive feedback comments.
Conclusion
With a region free DVD player, movie enthusiasts can watch DVDs coded for any region. Region 0 DVD players are popular amongst people who want access to foreign or special releases, and they are great for frequent international travellers. DVDs are region coded to protect international copyright laws, yet the legality of a region free DVD player has yet to be fully addressed by most manufacturers. Even though technically there is no "region 0", the term has become synonymous with a DVD player that can play all regions. While some DVD players may not be explicitly advertised as non-region specific, there are codes retailers and end users can programme to unlock the device's full potential. Shoppers must engage in some Internet sleuthing to determine which models can play all DVDs. Shoppers wanting non-region specific DVD players can find an assortment of machines at electronics retailers, company websites, and online marketplaces like eBay..