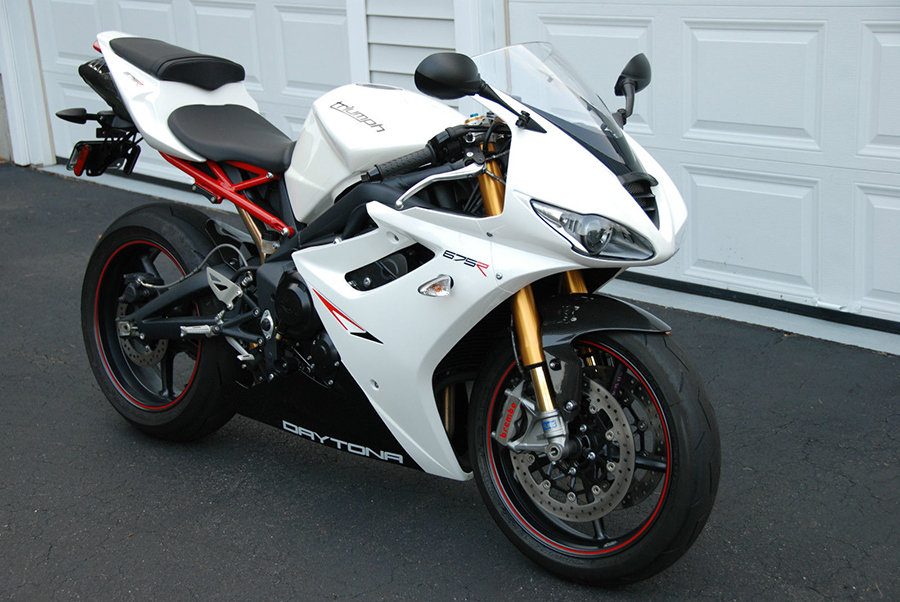 The Triumph Motorcycle Daytona is both a vintage motorcycle in its pre-2006 version model 650 and a modern, race winning, model in the incarnations as the redesigned Triumph Daytona 675 and 675R. Fast, sleek, and well balanced, the Daytona is a good bike for a new rider, as well as the old hand. Deciding which one to purchase for a beginner is a matter of skill, style, and budget, as well as preferences for new or classic bikes.
Consider Engine Power and Handling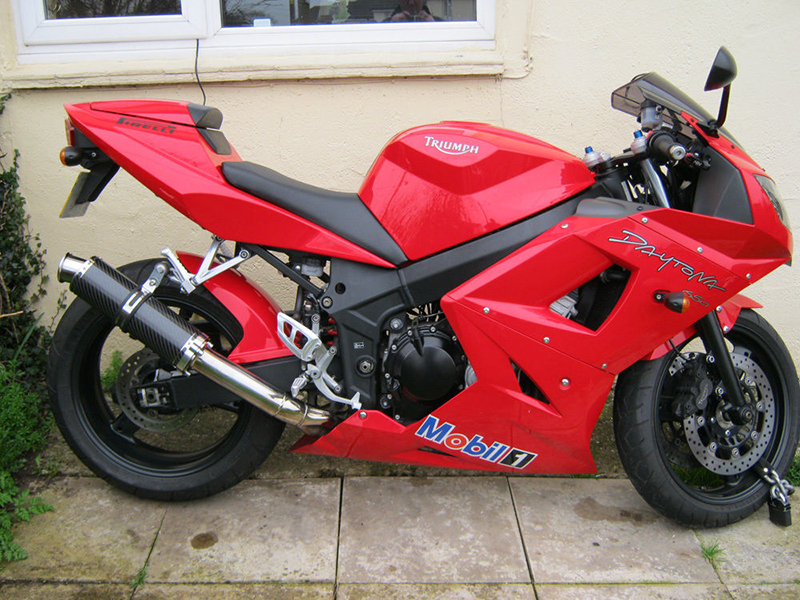 When buying a Daytona bike for a beginner, start by considering engine power and handling. While the classic Daytona 599 cc's engine is less powerful than some other engines, it is a great street bike with good gearing power, smooth acceleration, and an all-around easy to handle gear box. It is stable and nimble in the curves, making the 599 cc a great beginner bike. For a more advanced-beginner rider, consider the 2005 Daytona 650. The 650 has increased power, is quick off the mark, and handles well. Nimble, with great stability, the 650 is a good beginner bike for the urban or suburban rider who wants a bike that looks good, is easy on the motorcycle spare parts and repairs, and is a budget friendly. Look for a bike with the lowest possible mileage with good maintenance records.
Consider Ride Comfort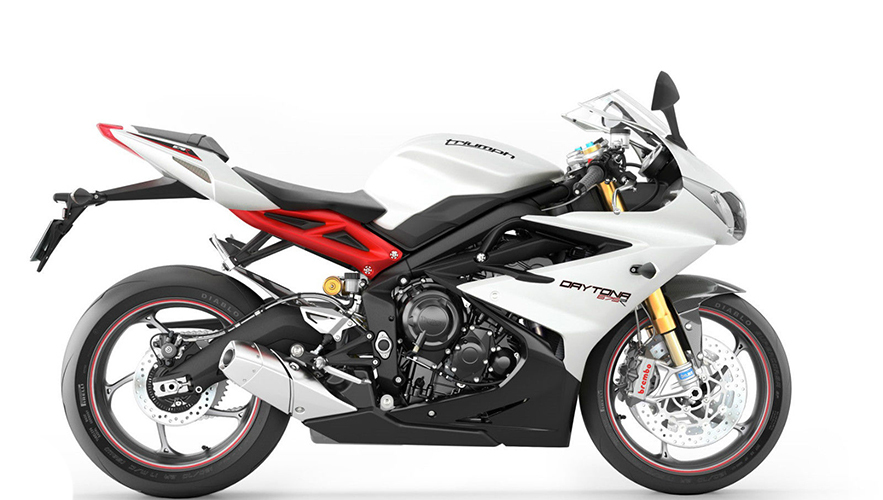 When selecting a bike for a beginner, also consider rider comfort. The Daytona 675 has more engine power, a redesigned body, and a sturdy chassis than earlier Daytona models. If you like the sporty look of the Daytona 675R but prefer a more street comfortable ride, this is the bike to have a serious look at. Equipped with the same sporty designed, but providing a more relaxed ride than the racing 675R, the Daytona 675 is a good bike for the weekend rider who rides for the pure enjoyment of being on a fast, nimble bike without the strip down feeling of a racer. Before you test drive a 675, be sure to wear the correct motorcycle accessories including boots, gloves and jacket.
Consider the Riding Experience
Of course, with all bikes, considering the riding experience is important. The Daytona 675R is sporty, fast off the line, and has great handling ability. Filled with character and enhanced engine performance, the 675R has a throaty sound that riders enjoy. Quick to respond, the R model is easy to ride on the street as well as the track. With a bit more power for a more advanced beginning rider, the bike features a quick shifter and slipper clutch to make gear changing faster and smoother. A competent rider at any level can enjoy this all-around powerful bike.