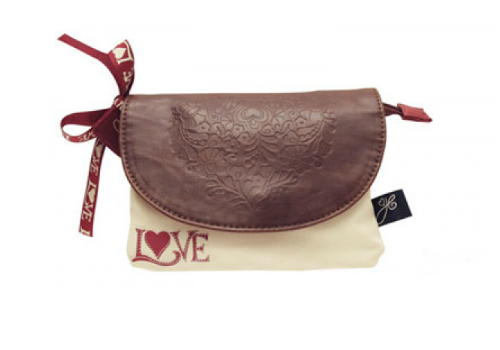 The rise of celebrity culture and cosmetic consumption has led to an increase in make-up production and resulted in consumer demand for designer items. Because of this, many high profile and emerging designers have created clothing ranges, cosmetic lines and even make-up bag ranges to suit even the choosiest of buyers.
There are various brick and mortar stores selling make-up bags, but it is online bidding sites like eBay that are bringing the widest range of products to consumers and offering the greatest choice when it comes to purchasing items like make-up bags.
This guide will take the reader through:
The features of designer make-up bags.
Components of make-up bags.
Tips for searching on eBay.
Advantages and concerns of designer make-up bags.
Examples of designer make-up bags.
Origins of Designer Make-Up Bags
Make-up has been in existence for centuries. Its introduction into society can be traced back to ancient civilisations such as the Greeks and Egyptians, and has since been adopted by numerous cultures, used in festivals, formal occasions and everyday use across the world.
This explains why there has been a need for a container or storage device for the various cosmetics used by women, children and even occasionally men. Make-up bagsare found in brick and mortar stores on the high street but they are best viewed on online bidding sites like eBay. This is because there is more choice, there are selective filters and there are reliable sellers to buy from on eBay.
Designer make-up bags are different to normal make-up bags because they carry a slogan or trademarked design. This is exclusive to the item itself and for some, authenticates the design and makes it more desirable. Designer items have been around for years, seen on the catwalk, on famous celebrities and in the possession of the savvy shopper.
Features of Designer Make-Up Bags
The main features of designer make-up bags include:
Storage pouch or pocket
Fastening device
Label or brand slogan
Unique pattern
Designer make-up bags on eBay are constructed around a brand style. For example, the Cath Kidston brand revolves around floral, traditional patterned materials and the brand produces kitchen goods, towels, bags and babies' clothing and so on. Therefore, its make-up bags also incorporate recognised fabrics that carry the brand identity. Lots of Cath Kidston make-up bags are flowery and delicate, made of linen or flexible material, for instance, like clothing items in the same line.
Make-up bags all consist of a main storage pouch or pocket. In some cases, they are made in a case-like container and open up with clasps and shelves. However, on the whole, make-up bags on eBay are designed for easy access and to be small enough to take inside other bags when travelling. For this reason they are often small and made out of flexible fabric that can hold the majority of items that are needed.
In addition, make-up bags have some kind of fastening or closing device so that they can retain their contents well. Designer make-up bags often use the main body of the bag for advertising or to display brand designs, so the fastening is less prominent and is normally constructed as a zip or a simple popper. There are exceptions to this rule. For example, Chanel clutch make-up bags on eBay fasten through a feature clasp that stands out from the bag because of its size and placement.
Details of Designer Make-Up Bags
Designer make-up bags are made up of many details and components. These include:
| Parts | Examples |
| --- | --- |
| Materials | Suede, leather, plastic, vinyl, cotton |
| Design | Floral, plain, transparent |
| Size | Pocket-sized, box-shaped, hand-bag |
| Colour | Red, blue, green, white, black, pink |
| Brand | High street, designer, couture |
| Fastening device | Zip, Velcro, popper, string |
This guide will go into more detail on specific details such as materials, designs and size as well as the colour and brand. This is to give an overview of everything the buyer needs to choose from when it comes to designer make-up bags on eBay.
Materials Used in Make-Up Bags
Most designs on eBay are constructed out of a waterproof or waterproof-lined synthetic material. This is because they are wipe-clean and generally tend to last longer than thinner, fabric designs. In addition, most designer bags are lined with some kind of protective material such as nylon.
Other designer bags are made out of:
Some designer make-up bags also come with additional material or features. For example, there are make-up bags advertised on eBay that have decorative tassels on their zipped fastening. This kind of attention to detail and embellishment is what sets designer make-up bags apart from normal, mass-produced designs. Most mass-produced designs are relatively simple, with a hidden fastening and patterned fabric. The greater intricacy and attention given to specialist designs is a unique selling point and is perhaps what sets them apart from normal designs.
Fastenings on designer make-up bags
Some designer make-up bags are designed with a Velcro strip that closes when enough pressure has been applied; others rely upon a zip to contain the contents and others draw attention to the fastening device, as this guide has mentioned. Chanel, for example, works with big clasps that advertise the brand or the brand's image.
Designs of Make-Up Bags
Designer make-up bags tend to be more unusual in their design and style than normal make-up bags. Because designers have already established a house-style in other products they manufacture, this style is nearly always transferred across to accessory items such as cosmetic cases.
For example, Lulu Guinness is a designer famous for handbags, clutches and umbrellas that feature lips in prominent, visible places. As a result, the make-up bags produced by Lulu Guinness on eBay include a plastic logo in the shape of lips, either in the overall shape of the bag or holding the zip together.
Colours of Designer Make-Up Bags
The colours of designer make-up bags are attention grabbing and made to stand out from other items. Gucci make-up bags, for example, often have large gold lettering placed across the material pouch. Specific items also come with colour co-ordinated zip tags in two contrasting colours.
Sizes of Make-Up Bags
Make-up bags on eBay come in all shapes and sizes and the buyer has a lot of choice when it comes to purchasing a specific type of designer make-up bag on eBay. Small, travel-sized containers suit those travelling for short distances or those who infrequently use cosmetics. Larger, box-style make-up bags that sometimes come with their own key are ideal for longer holidays, and address the need to transport cosmetics in a safe way.
There are various sizes of designer make-up bags on offer on eBay. Some popular sizes available include:
8.5" x 4.5" x 3"
9" x 5" x 3.5"
9.5" x 6" x 4"
Customisation of Designer Make-Up Bags
Designer make-up bags are created with the fashion-conscious buyer in mind. For this reason, they are normally coated in an attractive, shiny waterproof layer and displayed with the slogan, brand image or label of the designer. In this sense, they are complete and nothing needs to be done to them to customise them further.
However, designer make-up bags can be adapted to suit different purposes. Various wash-bag style make-up bags can hold toiletries as well as cosmetics and this is welcome news for any traveller needing to pack all their items in one container.
Moreover, designer make-up bags can be used in everyday life and worn about the town and outside like a normal bag. Tote-sized designer make-up bags on eBay can carry not only toiletries, but odds and ends and essential items too.
About Buying Designer Make-Up Bags on eBay
There are numerous benefits of purchasing a make-up bag on eBay. These include:
Quality of designs
Quantity of items
Expert opinions and recommendations
Advice from experienced sellers
Secure payment options
Easy navigation and search tools
A main concern when buying designer make-up bags, however, is of the affordability of the item. On the high street and from brick and mortar stores, it is difficult to justify the price tag and the buyer does not necessarily know that what they are buying is worth it.
However, eBay addresses this concern because it is home to a vast amount of reputable sellers who understand the market and compete with the high street to offer up more cost-effective purchases to customers. There are bargains to be had on eBay – especially when it comes to buying designer goods at a discounted rate.
Conclusion
It is evident that there are lots of different designer make-up bags on offer from eBay. It is the buyer's choice as to how they purchase items; buying from authorised sellers ensures the quality and delivery of the item, and buying from local sellers might enable a local pickup and quick payment.
Buying bundles – items grouped together, for example a collection of Cath Kidston make-up bags in different colours – can be a very cost-effective method of buying in bulk and under budget. In addition to this, the buyer can choose to buy designer make-up bags with a free shipping option on eBay, and this saves money overall.