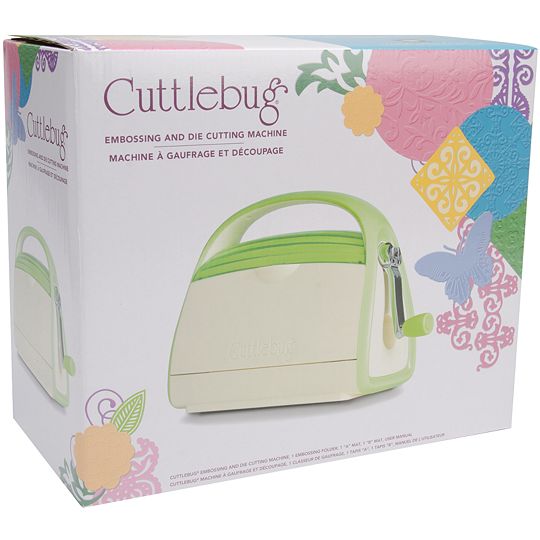 The uses of die-cutting machines are diverse, and as a result, the kind of die-cutting machines on offer are also varied. While small cardmaking and scrapbooking projects require no more than a handheld manual die-cutting machine or an electronic tabletop variant, industrial applications require far heavier machinery. In either case, though, the process involves a cutting process, wherein die-cutting machines work by delivering preset shapes using various materials.
With a plethora of options out there, knowing just what to look for becomes important, and understanding what the process entails certainly helps. Buyers should learn how to distinguish between different types of die-cutting machines, such as manual and automatic or clicker press and rotary press, identify different cut control alternatives on offer, and address aspects like the machine's weight, SD card compatibility, and use of software. When it comes to buying die-cutting machines, in addition to turning to regular brick-and-mortar shops, buyers also have the option to search through online shopping portals, like eBay.
Die-Cutting Machines
Traditional die-cutting machines make use of dies to cut through different materials like paper, paperboard, cardboard, cloth, foil, foam, rubber, and plastic; and when it comes to cardmaking and scrapbooking, these machines are commonly used to make table decorations, greeting cards, handouts, and bookmarks. Preset shapes are made available to be used with these machines, and these preset shapes are referred to as die cuts.
How Die-Cutting Machines Work
Most die-cutting machines, as mentioned, make use of dies, and these dies are pressed onto paper or any other given material, cutting it into the die's given shape. Die-cutting machines offer precision cuts, and the shape and size of the cuts depend on the die cut being used. Depending on the machine being used, users can work with materials other than paper, wherein some die-cutting machines are strong enough to deal with certain kinds of metal. In terms of the technology they rely on, die-cutting machines either use clicker presses or rotary presses.
Clicker Presses
These machines generally come with a wide plate or table along with a small swing arm head. Clicker presses come with push-button controls, pendants, and switches, and are typically used in manually converting the shape of given materials. Clicker presses are slower than rotary presses, although their tools are cheaper.
Rotary Presses
Rotary die-cutting machines offer higher speed, and these machines work by pressing cutting dies that are roller-shaped against a web. The rotating disc cuts inserted material into given shapes, and this form of cutting is often performed along with printing. Rotary die-cutting machines can make use of different types of dies, which include adjustable dies, engraved dies, and magnetic plates.
Manual and Electronic Die-Cutting Machines
While manual die-cutting machines are designed to simplify the process of cutting patterns, electronic variants are designed to simplify the process further still, whilst also offering a bunch of added features. Added features, however, also translate into added costs, which is why buyers should establish just what type of die-cutting machine suits their needs.
Manual Die-Cutting Machines
Manual die-cutting machines have been around for much longer, and require the turning of a crank on their sides to get the cutting underway. The machines may or may not come with design cartridges, although they do make use of design cartridges to accomplish the cutting, and these cartridges can vary in shapes as well as sizes. The time taken by a manual machine to perform a given task is typically longer than the time taken by an electronic variant, although when using a good manual machine, the precision of the finished product can be just as good. Brands from which buyers can choose include: Cuttlebug, Sizzix, QuicKutz, and so on.
Electronic Die-Cutting Machines
These machines, as the name suggests, require a source of power to run, and an assortment of design cartridges can be used with these as well. Since some electronic die-cutting machines come with inbuilt computers, they tend to be bulkier than their manual counterparts, and working with these can be a challenge for people who do not consider themselves technologically adept. While some electronic die-cutting machines work only with specific cartridges that are purchased separately, some electronic variants come with Internet connectivity, which allows users to connect and download cut patterns directly to the machine's memory, thereby doing away with the need for additional cartridges. Brands from which buyers can choose include: Sizzix, Cricut, Silhouette, and more.
Choosing Between Manual and Electronic Die-Cutting Machines
While electronic machines do offer users with various features, many people continue to favour manual machines because of the hands-on feel they provide. When it comes to pricing, electronic versions are typically more expensive than their manual counterparts; and when it comes to user-friendliness, manual machines are normally easier to work with since they do not involve a difficult learning curve. If speed is not so much a concern, and a buyer is simply looking for precision, opting for a manual die-cutting machine is suggested.
Cut Control
While dies were used to control cutting in most die-cutting machines in the past, the same is no longer the case, and the table below delves into the three cut control alternatives available in machines that can be found in this day and age.
Cut Controlled By

Characteristics

Use of dedicated dies

No flexibility

Portable

Cartridge

Software-controlled cartridge

No computer required

Portable

Computer

Highly flexible

Allows Internet downloads of designs

Comes with a high learning curve
While machines that rely on computers to aid in the cutting process are more expensive, machines that use dies and cartridges require users to buy new dies and cartridges periodically. Also, while machines that rely on computers offer great flexibility, they cannot be used in the absence of computers, which restricts their portability.
Other Factors
A number of other factors need to be addressed when buying a die-cutting machine, which include the materials with which the machine can work, the size and weight of the machine, and cutting thickness; and when it comes to an electronic machine, SD card compatibility, its ability to draw and emboss, as well as the operating system it uses, should be taken into account.
Compatible Materials
Buyers should know certain die-cutting machines are limited to cutting only paper, and when cardmaking and scrapbooking projects are limited to using different types of paper, such machines can help. However, some machines have trouble cutting through multiple sheets of paper at the same time, which is something that should be addressed. Some machines, on the other hand, are strong enough to work with materials like felt, chipboard, cardboard, cork, fabric, and vellum. The materials that users wish to work with, as a result, should be taken into account before buying a machine.
Size and Weight
Die-cutting machines vary greatly in size and weight, and buyers can come by machines that weigh between 1.5 to 15 kg. Factors to take into account when it comes to size and weight of a cutting machine include ensuring enough room for the new machine and establishing if portability is required. If portability is sought, looking for a small and lightweight machine is the obvious way to go.
Cutting Thickness
Maximum cutting thickness varies from machine to machine, and in most instances, this is clearly specified. Commonly used materials should be considered when establishing if the machine comes with adequate cutting thickness, which can vary between 0.3 to 2 mm.
A number of die-cutting machines come with the ability to draw and emboss, and while some come with inbuilt mechanisms to carry out these tasks, some others require the use of additional kits. Some machines come with SD card compatibility, which gives users the ability to transfer files between a computer and the machine without the use of cables. Different electronic machines that rely on computers come with different operating software like Windows 7, Windows Vista, and Mac OS X, which is something that requires attention as well.
Buying Die-Cutting Machines on eBay
Buyers have numerous options when buying die-cutting machines on eBay, and these options include some of the best names in the business like Sizzix, QuicKutz, Cuttlebug, Cricut, Ellison, and Accucut. Buyers, when shopping on eBay, can also look for die-cutting machines based on themes like Christmas, animals, and birthdays, and can also base their search on shapes.
When shopping on eBay buyers should remember that this platform is home to a large number of sellers. As a result, buyers conducting thorough searches can come by products that are quite similar, but priced differently. Buyers who are looking at saving some money may want to consider looking for used die-cutting machines on eBay, and with the number of alternatives on offer, finding a good machine should not be difficult.
Paying attention to what sellers charge in the form of postage and packaging costs is important, simply because this follows no set pattern. So, while buyers can come by sellers that charge high postage and packaging costs, they can also come by sellers who offer free delivery.
Conclusion
Scrapbooking and cardmaking enthusiasts are often found looking for die-cutting machines, and with access to these, they can create a variety of customised shapes and letters on different materials. These machines can be used again and again, providing a near endless supply of cuts, although investing in one does require certain aspects to be addressed.
Setting a budget at the onset is always suggested, as this helps to narrow down on suitable options. Take into account that die-cutting machines can get very expensive, and buying an electronic machine can involve a considerable expense. Therefore, if buying an electronic machine, its long-term usability should be accounted for.
Identifying where the machine is used should also have a bearing on which machine to choose, and if space is a constraint, looking for a small machine is ideal. The machine's intended use should also be addressed. If a new machine is being sought to work on large scale orders to print wedding or invitation cards on an ongoing basis, looking for a sturdy machine that can deal with large volumes is recommended; and if a machine is needed for scrapbooking, a simple manual die-cutting machine should suffice.