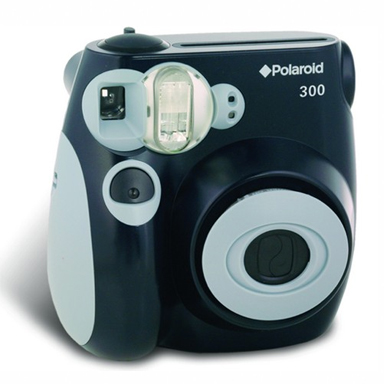 Just about every type of film camera is available for purchase on eBay. There are vintage film cameras for enthusiasts, large format cameras for professionals, and instant cameras suitable for a few holiday snaps. New and used film cameras can be bought, either instantaneously or with an auction bid, from both approved dealers and private eBay sellers alike.
Researching a film camera purchase is simplicity itself, thanks to the extensive product reviews and buying guides available on eBay. These can be browsed by selecting the category of interest or searched to locate advice relating to particular products.
Buying a Film Camera on eBay
Once the desired model of film camera has been selected, using the information above, the next step is to decide whether to buy a new or used model. This decision will usually be dictated by the budget, but sometimes the motivation can simply be the desire to get the best value for money.
Film cameras are often sold on eBay with compatible accessories, such as additional lenses. These may not always be listed as available with the purchase of the camera itself. A camera seller will often list available accessories separately. For this reason, it is always worth checking what else an eBay seller has on offer by clicking their "See other items" link accompanying the camera listing. As these extra items can often be purchased with little additional postage, buying them from the same vendor will usually save on postage costs.
When buying a film camera, it is useful to know how to locate the seller offering the best deal. If the camera is not required immediately, then it may well be worth bidding on a camera rather than buying it immediately as this may well offer the best value for money.
Should the requirement for a camera be pressing, then it is worth checking the delivery options. These will give an indication of when delivery of the device can be expected. Some vendors may offer the option of express delivery for an additional fee, so it is worth checking to see if any of the relevant cameras have this.
Check that the seller will accept the desired method of payment. This may vary depending on whether the item is collected in person or sent by post.
Finding Film Cameras Available at Auction
To show which cameras can be bid on, click the "Auctions only" tab. With these listings, a potential buyer can place a bid on a particular camera in the hope that they will win the auction. If their bid is the highest at the time the auction ends, then once they have paid for it, the camera will be theirs. Should they be outbid by someone else, they will receive an email message informing them that this is the case. Should they so desire, they may then increase their bid if there is enough time remaining on the auction. It is important to bid only on items which are genuinely sought for purchase. Listing items costs the seller time and money, so it is only fair to them that buyers bid only for items they will definitely buy.
Finding Film Cameras Available to Buy Now
If the film camera is needed immediately, then the best option is to choose one which can be bought straight away. Selecting the "Buy it now" tab will display all cameras which are available for instantaneous purchase.
Finding the Best Value Film Camera
Once all suitable film cameras have been shortlisted using the methods above, it is possible to sort them by various criteria. For a buyer looking for the best value for money, the most useful sort is by "Price + P&P: lowest first". Selecting this option will show the cameras ordered by price, including postage, with the cheapest first.
It is important to remember that even the cheapest camera may not offer the very best deal. There may be other, more expensive, cameras listed elsewhere that are bundled with accessories which make them even better value for money.
Buying a New Film Camera
There are a large number of new film cameras for sale on eBay. A new camera offers the additional peace of mind that comes with a new product. If the listing does not clearly state what warranty is offered with the camera, it is worth checking this by using the 'Contact Seller' link. It is also worth having a look at the vendor's returns policy in case on arrival the item is found to be unsuitable.
Brand new items will almost certainly come with some form of warranty. On eBay it is possible to also purchase an Extended Warranty with most new technological items. If this option is available, it will be offered below the price of the item.
Buying a Used Film Camera
When choosing a used film camera, it can be a good idea to look for a suitable model which is for sale locally and can be collected in person. This will allow the camera to be thoroughly checked over before the item is purchased. Following the checklist below will give the purchaser a good idea of whether the camera represents value for money.
Where a local purchase is not possible, a potential buyer must ensure that they fully understand the condition of the camera. They may find it useful to request that the vendor follows the checklist below and reports back any findings. It is also worth requesting additional photographic evidence of any imperfections brought to light by this process.
In order to check the camera, whether remotely or in person, it will be necessary to get in touch with vendor. The eBay listing contains a 'Contact Seller' link which will allow them to request any additional information they might require.
| | |
| --- | --- |
| Camera Body | General condition check of camera body. Cosmetic marks may be permissible. Cracks or dents are not. |
| Lenses | Look through any lenses. Check they are clear and not hazy or scratched. |
| Shutter | Check shutter action on all speeds, estimate timings and listen to action. |
| Aperture | Check aperture on all settings. Check mechanism for signs of rust. |
| Winding Mechanism | Open camera back and wind spool holders. Check that all sprockets are intact and that the door latch is working. |
| Viewfinder | Check that the viewfinder is clear. |
| Batteries | Check battery availability online. |
Choosing the Best eBay Seller
Once the desired film camera has been identified, it is worth checking the vendor's eBay feedback before proceeding. Clicking on their feedback score will bring up details of their most recent eBay activity.
The Detailed Seller Ratings provide a general indication of how well they have fulfilled their previous customer's expectations. Potential customers can see at a glance the speed and quality of the items they have recently sold.
Feedback posts give details on individual transactions, which can be a useful way to check how much similar items have recently been selling for. Feedback information allows buyers to choose the seller who they believe will be the quickest to get their item dispatched.
Leaving Feedback
Once the film camera has been purchased, paid for, and received, give the camera a thorough test. Assuming it is satisfactory, all that remains is for them to leave good feedback for the seller.
Conclusion
Buying a film camera on eBay should be a fairly simple process. Identifying the best product is easy using the eBay reviews and guides section. Searching for suitable items on eBay is very straightforward, as is finding the seller who is offering the best deal. It is important to clarify any details about the item that are unclear, particularly if it is second-hand. Assuming the seller's feedback looks good, then the next step is to buy or bid on the item.
Doing the relevant homework means the buyer can have every expectation that this will be another smooth eBay transaction. Once the camera arrives and has been found to be exactly as described, all that remains is to leave the seller some well-deserved positive feedback.