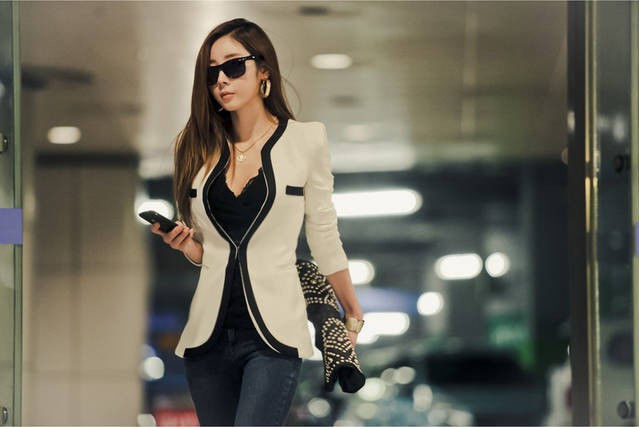 Slip on and off an overcoat such as a blazer easily to accommodate changing temperatures whether inside or out. When adding this clothing to your ensemble, a proper jacket should flatter your body build, skin colouration, and be large enough to fit comfortably over other clothing. Armed with just a little knowledge before shopping on eBay, rest assured, you will always look put together.

Wear a Black Blazer as a Staple Clothing Item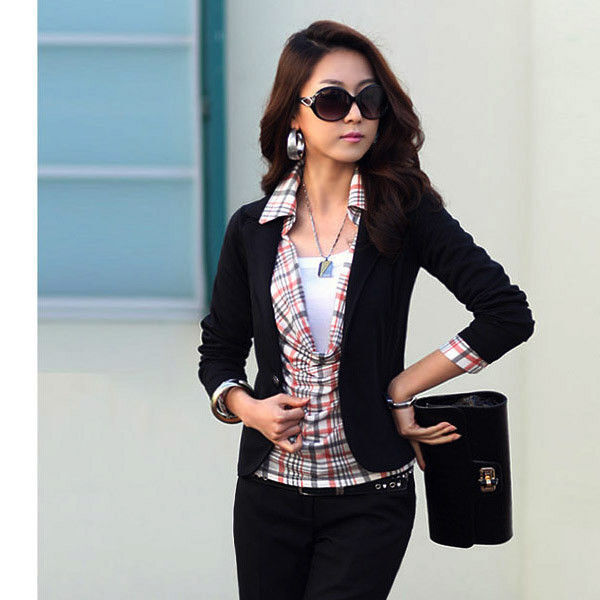 The one clothing item to never be without is a black blazer which interchanges with most every item in your wardrobe. A fitted black blazer available in small to large sizes slims the waistline, takes off pounds visually, and adds a polished look to your entire get-up. Others notice the peplum overskirt that gives the clothing a more tailored look. Plus, darker fabric does not require laundering quite as often, saving time you normally devote to domestic chores. People wearing black blazers in office environments project more formal and professional appearances.
Brighten Up Everyone's Day Including Yours
When the weather adds a bit of gloom to the day, arrive in a colourful bright blue, red, or salmon women's blazer to share your jovial self with the world, but make sure to wear the right hue that enhances your skin tone. Even a women's casual jacket sends a message to stay calm and relaxed. The colour of your outerwear speaks volumes on what type of person you are. For instance, darker colours could communicate a more subdued or classy outlook, while brighter colours convey you see everything through rose-tinted glasses.

Choose Fabrics to Suit Your Environment, Layer for Warmth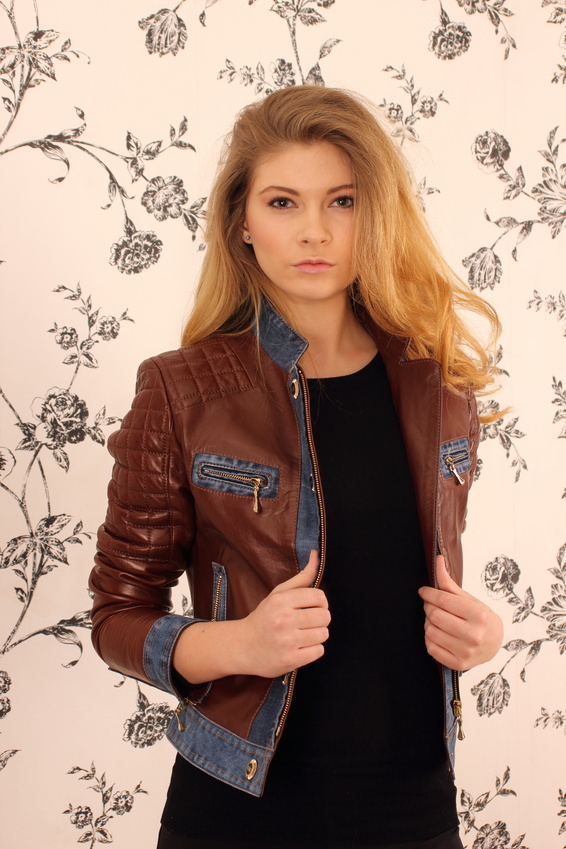 Look for cotton, jersey, and stretch fabrics that you can launder easily, and which tend to keep you from overheating, should the weather heat up or if someone turns up the thermostat at the office without asking you first. On a winter day, pull out your tweed blazer to blanket yourself in warmth since the fabric contains two or more different wools woven together, resists moisture, and is one of the most durable materials.
Buy One Size Larger
This is one time when buying one size larger is perfectly acceptable since the jacket is going over other clothing. People who buy clothes too skimpy end up looking heavier because the blazer is not large enough to button. If you normally wear a women's blazer size 8, buy the next size up, size 10, so you feel and look comfortable at all times. Keep in mind your body's overall shape, since petite frames look better in shorter jackets while full-figured women improve their appearance in jackets that cover the hips.