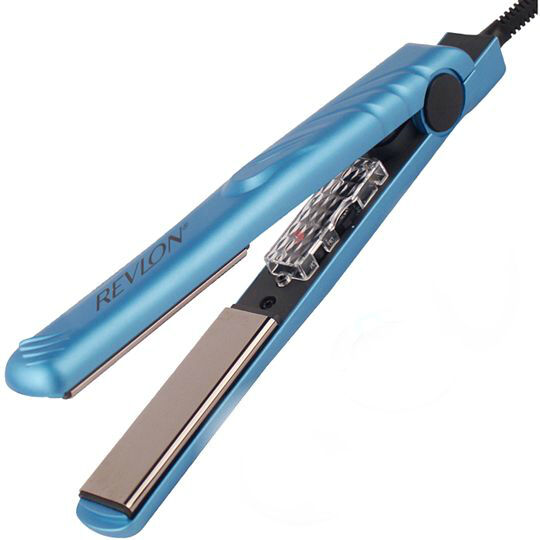 There are many different types of hair straightener available, catering to different hair lengths and textures. Hair straighteners use heated plates to temporary flatten and straighten the hair, but they are unable to achieve permanent straightness.
It is important for buyers to choose a hair straightener recommended for their hair type, as misuse can result in damaged and burnt hair. There are various materials used to create the heat plates, and some materials work better than others.
eBay offers a diverse range of hair straighteners at greater value than what would be found in a store. This guide will examine the key information needed when choosing a model, and how to navigate eBay to find the desired straightener.
Types of Hair Straighteners
It is important for buyers to pick a straightener suitable for their hair as incorrect use can damage hair. Straighteners are measured by the width of the plates. The heat up time of the straightener should also be considered. Some models take a long time to heat up, but this may not be practical for the user. It is wise to purchase a straightener with an adjustable temperature, as this is the only way to ensure that the plates are the correct heat for a user's hair length, type and texture.
Width
The width of the plate determines what length of hair is recommended for use with the straightener. The width should also be considered when thinking about the texture of the hair.
| | |
| --- | --- |
| Narrow Plate | This Narrow Plate size is ideal for short and fine hair. This size is very popular with men. Slim plates tend to be around 2.5cm to 3cm in width. |
| Medium Plate | Suitable for long hair with a normal texture, or for short and coarse or thick hair. Medium Plates can also be used with curly hair, as long as the curls are not too thick. Medium plates are around 3cm to 4cm in width. |
| Wide Plates | Wide Plates should be used with long and thick or curly hair, and are between 4cm and 5 cm in width. |
Plates
The material that the plate is made from often influences what type of hair should be used with it, as it may have a different effect on certain hair types. The majority of hair straighteners on sale today use ceramic plates.
Ceramic Coated

Ceramic Coated plates are found on many models. Ceramic is a very good conductor and heats up quickly. They have a smooth surface, which allows the straightener to move easily through the hair. Ceramic plates result in a glossy, soft and high-sheen finish.

Solid Ceramic

Work the same way as the coated plates, but less time is required to straighten hair. The solid ceramic plate heat up evenly, allowing for more hair to be straightened in a single pull. Solid Ceramic plates create smoother and shiner hair than coated plates, but tend to be more expensive.

Ceramic and Teflon Coated Plates

The addition of Teflon ensures that plates are non-stick and will not snag on hair. The Teflon also protects the plates from the build-up of products like hairspray and hair gel, which could potentially damage the plates.

Titanium

Titanium Platesare extremely light, but very strong. Titanium is another good conductor and can heat up very quickly, while maintaining that heat evenly across the plate. Titanium is resistant to corrosion, and the plates will last a lot longer than ceramic versions.

Tourmaline

Tourmaline is semi-precious stone that is ground up and used as a coating on ceramic plates. Tourmaline helps to seal moisture into hair and it keeps hair free from frizz. These types of plate are preferred by professionals worldwide and can achieve great results without causing damage.

Silver Plates

Silver Plates eliminate bacteria from the plates helping to clean the hair as it is straightened. The silver is non-stick and glides through hair easily.

Stainless Steel

This Stainless Steel, is the material that was traditionally used in the manufacturing of hair straighteners. These straighteners take a lot longer to heat up when compared to ceramic versions, and are a lot more damaging to hair.
Other Straighteners
Ionic straighteners use steam to flatten hair, in a similar manner to a clothes iron. Ionic straighteners are much healthier for hair, and can remove dirt and odours from it. Produces smooth and silky hair.
Travel straighteners use gas energy cells as a source of power as opposed to electricity. They therefore eliminate the need for a socket to make the straightener work.
Wet to dry straighteners are for use just after hair has been washed. They save time greatly, but extensive use can damage hair. The plates become very hot in order to dry the hair, raising the risk of using it. It is not recommended to use these daily.
Infrared straighteners generate heat using the hair itself. This method keeps the hair free from damage and creates very smooth and frizz free hair. Infrared straighteners tend to be expensive due to the technology they use.
It is possible to buy straighteners that can also curl hair. Search for straighteners with a curved housing, as this will create a smooth shape.
More and more straighteners are coming equipped with digital LCD displays allowing the user to see exactly what temperature the plates are. This is a handy tool as certain temperatures are suitable only for certain hair types. Some straighteners come with a built-in auto shut off in case it is accidentally left on when not in use.
Things to Remember
Use heat-protecting spray to stop hair from becoming damaged. It is important to look after your hair and using reputable hair care products can be extremely beneficial. Hair that has not been adequately protected will dry out very quickly and become brittle. There are plenty of heat protecting products to choose from that cater for different hair colours, lengths and types.
Some hair types will require additional product to maintain straight. There are specially developed serums that reduce frizz in hair and help keep it flat.
If using the straightener abroad or on holiday, check beforehand what voltage is used in the country. If the straightener has worldwide voltage then it can be used without worry of overheating.
It is important to keep the hair straightener clean, as any dirt or residue on the plates will transfer into hair. To clean the plates simply heat them up, turn the straightener off and clean them with a damp cloth while they are still warm.
The price of a straightener will directly relate to its quality. Keep this in mind when searching, as less expensive models will not produce the same results as the better-known brands.
Conclusion
Hair straighteners are invaluable tools that allow for quick and easy flattening and straightening of hair. The width of the plate is related to the length and type of hair that should be used with it. Always ensure that the plate width is adequate so as to avoid damage.
The material used in constructing the plates will have a direct effect on the hair, and certain materials are more suitable to particular hair types than others. The more efficient the hair straightener, the more expensive it will be.
Buyers should use eBay to search for hair straighteners, as its database of categories will provide a great selection at less expensive prices then found on other sites or in stores. Read over the seller's feedback before making a purchase, and report any problems to eBay's Customer Support team