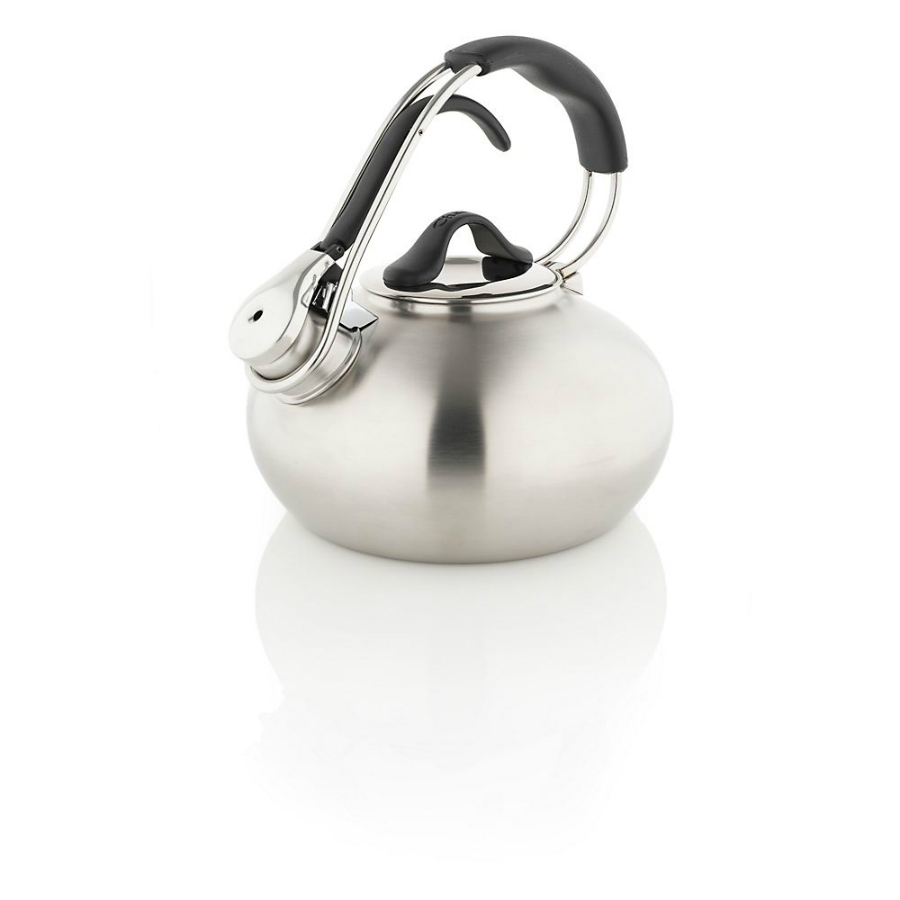 While electric kettles are a relatively recent invention, kettles in their most basic form have been used for centuries. Early kettles were made of iron and placed over a fire. These progressed to stove top kettles placed upon stoves to heat them, and these are still used today. Some stove top kettles have whistles to show when the water has boiled.
About Kettles
Electric kettles were introduced in the late 19th century with the first one credited to Compton and Co in 1891. Early electric kettles heated the water via an external element, and designs had varying degrees of efficiency. The Swan Company produced the first kettle with an internal heating element in 1922, and this method was quickly adopted by other manufacturers. Kettles have been through various styles throughout the 20th century and into the 21st century. During the 1930s metal was a popular construction material, with Bakelite, a type of early plastic, used for lids and handles. Ceramic kettles became more frequently used during the 1940s due to a metal shortage. The 1950s saw a number of quirky designs and innovative technologies, such as the first automatic electric kettle produced by Russell Hobbs in 1955. This kettle had an automatic off switch triggered by the passage of steam along a metallic strip and solved the problem of kettles boiling dry. Russell Hobbs produced an improved design in 1960, the K2, which was set to become a design classic throughout the 1960s and beyond. It was chrome and curved shaped with a black handle and red button. The first cordless kettle followed in 1986 and the first 360 degree cordless connector in 1996. Today features such as cordless and quick boil technology are standard inclusions.
Choosing a Kettle
Today there are many designs of kettle available, from retro to contemporary minimalist. Many incorporate innovative features. With so many to choose from, it can be difficult to select the perfect one, but there are some basic considerations to bear in mind.
Capacity, Shape, and Size
The required capacity of a kettle will depend upon household numbers and what it is used for. A single person boiling water primarily for themselves for a quick cup of tea may prefer a smaller kettle with a minimum boil of 250 ml or one cup. Large households boiling water for various purposes may require a large capacity kettle. Standard kettles range from around 1.5 litres to 1.7 litres capacity, with 1.5 litres about six cups worth. The size of the kettle may also depend upon other factors, such as worktop space, weight, and ease of use. Some kettles have a better weight distribution than others, which can be an issue for people with arthritis or similar conditions. Look for kettles marketed as lightweight and look for special features that make operating them easier. Dome shaped kettles are often easier to lift and pour, because the handle is over the kettle instead of at the back. The standard shape of modern kettles is a jug shape. This is designed to be streamlined and stylish, while taking up minimum worktop space and allowing for clear water level indicators.
Power and Energy Efficiency
Standard kettles have around 2kW to 3kW power. In general, more powerful kettles will boil water faster, though this does also depend upon other factors. Some kettles carry certifications as to their energy efficiency. In general, smaller kettles will be energy efficient and those with a low minimum fill level that enable the user to boil only a small amount of water at a time. Energy efficiency technology is a rapidly advancing field. New innovations introduced by manufacturers can make energy savings of around 35 per cent.
Special Features
There are various special features designed to make kettles quicker and easier to use.
| Feature | Description |
| --- | --- |
| | Quick boil or rapid boil kettles can boil and dispense water in under a minute. Look for a 3kW element. They are more energy efficient. Remember that the quantity of water will affect the time it takes to boil. Slower kettles can take over two minutes longer to boil a litre of water. |
| Water level gauges or cup indicators | Useful indications that enable the user to boil only the amount of water required, saving water, time, and energy. Clear water level gauges are important for those with eyesight problems. |
| Cordless 360 degree swivel bases | Cordless swivel bases enable the kettle to be placed at any position on the base. The base is attached to the power cable. The kettle can be easily lifted and carried away from the base without any need to unplug cables. |
| Lid release button | A button that releases the lid enabling the kettle to be easily filled from the tap. |
| Concealed element | Kettles with concealed elements are easier to clean. They are also more energy efficient. |
| Water filter | Water filters reduce the build up of limescale, making them easier to clean and prolonging the lifespan of the kettle. Limescale build up can also affect the taste of tea. Water filters may be integral or removable. Removable filters should be washed and checked regularly. Integral water filters have cartridges that should be replaced at least every two months. |
| Variable thermostat control | Variable thermostat controls enable water to be heated to different specific temperatures instead of simply boiled. This can be a useful feature for some beverages. |
| Keep warm facility | This feature keeps the water warm after boiling. This means it can be quicker to reboil the water, but can also mean more energy is used, depending on when the kettle is next boiled. It is handy where the kettle is used frequently. |
| Illumination | Some kettles have an illuminated area, often blue, that glows when the kettle is boiling. This is primarily an aesthetic feature, but can also be a useful indicator, especially for those with hearing problems. |
| Whistle | Some modern kettles whistle upon boiling just like earlier kettles. Though modern kettles generally have automatic off switches, this can still be a useful feature, especially if the kettle is in a different room. |
| Soft grip handles | Soft rubberised handles make the kettle easier to grip. |
| Safety features | Various features make the kettle safer to use. These include automatic off switches if the kettle is removed from the base, cool touch surfaces that mean the exterior does not become hot, and non slip bases. |
Kettle Styles
There are various styles available, from retro dome shaped kettles in bright colours to slimline contemporary kettles with features such as illuminated panels. Whichever kettle is selected will depend upon personal style as well as existing kitchen decor and other small appliances. It is often possible to buy matching small appliances, such as toasters and blenders, and sometimes cheaper to buy these as a set. Colourful kettles can work well both to complement bold colour schemes and to add interest to more neutral schemes, while neutral colours work well in most schemes. Kettles come in different finishes, with stainless steel and chrome the more popular finishes. Brushed steel and glass are superb for contemporary kitchens. Plastic kettles tend to be cheaper but can also be more practical as they tend to be lighter and may not become as hot on the outside.
Find Kettles on eBay
Kettles can be found by two different methods on eBay. The first method involves using the tabs to the left of the screen. Scroll over the Home & Garden tab and follow the link for Home & Garden. Scroll over the Furniture & Living tab and follow the link for Cookware, Dining & Bar. Under Categories select Small Appliances and then kettles. This brings up a number of kettle listings, including kettle and toaster sets. The listings can be made more specific by selecting further options. There are categories for Cordless Kettles, Kettles with Cord and Other Kettles, which includes listings for stove top whistling kettles. Or, listings can be refined by brand, specific features, material, colour or price, "Morphy Richards blue cordless kettle".
The second method for finding kettles on eBay involves using the search field at the top of the screen. Type in terms such as "cordless kettle" or "stainless steel cordless kettle".
Conclusion
There are many designs and styles of kettles available. The type of kettle chosen will depend upon a number of factors, including size and capacity, power and energy efficiency, and any special features required, such as rapid boil technology, cordless swivel bases, illuminated panels, and variable thermostat control. The kettle chosen will also depend upon style and aesthetics. Retro style kitchens may call for an iconic K2 kettle or quirky designs in bold colours while the typical streamlined jug shaped kettle of today will be well suited to contemporary kitchens. Research product descriptions and look out for special offers to find the perfect kettle at low prices.