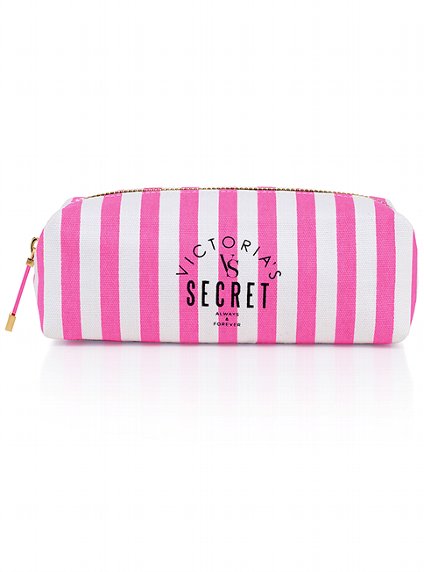 With the rise in online shopping and the growing trend for wearing make-up at an early age, the demand for kids' make-up and make-up bags has risen. Cosmetic gift sets frequently come supplied with accessories including make-up bags and tools, shops sell make-up bags with cartoon characters on and make-up bags are even given away as freebies in magazines.
As a result, online sites such as eBay have been able to offer customers a wide range of accessories and bags for make-up for children.
This guide will provide buyers with a concise overview of the types and kinds of bags on the market, and aims to clarify some of the benefits and address some of the concerns relating to make-up bags for children. It will outline the:
Origins of make-up and make-up bags..
Features of kids' make-up bags
Advantages and disadvantages of kids' make-up bags.
How to buy kids' make-up bags on eBay.
Origins of Kids Make-Up Bags
Adults have been wearing make-up for millenia, from the Egyptians, to the Victorians to the present day. It has been the foundation for status and aesthetic appeal and shows no sign of abating. In fact, make-up is frequently advertised to a younger audience today and there is a trend to market cosmetics to young girls who have not yet reached puberty.
Because of the fact that make-up is being marketed to girls, there is a demand for accessories, including make-up bags and storage containers for children. Make-up bags can be located easily using online bidding sites such as eBay.
Features and Components of Kids Make-Up Bags
Children's' make-up bags on eBay are similar to adults' make-up bags in their functionality. Children's make-up bags help to store essential products together and keep them safe and protected. Bags come in various sizes and are fastened with different mechanisms including zips, Velcro and poppers.
Because most children wear make-up infrequently, or wear very little, there is not a great demand for large make-up bags that can carry vast amounts of products. As a result, most make-up bags for children are relatively small and compact.
The main features of children's make-up bags can be summarised:
| Features | Example |
| --- | --- |
| Materials | Suede, leather, plastic, vinyl, cotton |
| Design | Floral, plain, transparent, draw-string, cartoon-themed |
| Size | Pocket-sized, pencil-case shaped |
| Colour | Bright hues or muted palettes |
| Brand | Cartoon-inspired, high street, designer |
| Fastening device | Zip, Velcro, popper, string |
Materials Used in Make-Up Bags
Children's make-up bags on eBay are normally created out of sturdy and long-lasting material. This fabric tends to be thick and will not wear out quickly. This is because make-up bags are also used as wash-bags and often taken to sleepovers and events with friends, where they can get wet, torn or damaged.
The most common fabrics used in children's make-up bags include:
PVC
Plastic
Plastic-coated or plastic-mesh material
The fastenings used to secure children's' make-up bags vary depending upon the item, but most commonly, a zip is used to seal the container. This normally runs across the top of the bag and down the sides. Other fasteners used include poppers, Velcro and string to tie the bag shut. Most of the make-up bags on the market and on eBay are designed to look like pencil cases or wash-bags, as they often serve several different functions.
Children's make-up bags are most often constructed out of fabric that is either inherently waterproof (for example, plastic) or coated in a waterproof lining (for instance, plastic-coated). eBay lists many make-up bags that come with a waterproof lining, as this plastic lining makes it easier to wipe clean after accidents or if the bag gets wet.
Designs of Make-Up Bags
Contrary to adults' make-up bags, children's make-up bags are designed to look like other items such as:
This is because kids' make-up bags serve both functions more often than not. Their versatile design means that they are adaptable for different purposes.
For example, children can pack their stationery and few cosmetic items into a pencil-case make-up bag and bring this to school. Some make-up cases on eBay are drawstring wash bags, and come in a variety of floral designs. Others are bold and bright, carrying slogans of popular television cartoon characters. Some feature animals such as cats or puppies on the side.
Sizes of Make-Up Bags
Most of the make-up bags aimed at children on sites such as eBay are designed for occasional use. Because of this, they are small in size and are not created to hold vast amounts of cosmetics at any one time. This makes them easy to transport and safe and cost-effective to send as a gift to children.
Although most are small in size, a few make-up bags are larger in size, and are designed to hold more products. For example, there are gift sets or bundles on eBay that contain a variety of products including lip gloss, eye shadow, applicators, nail varnish and blusher. These need larger containers. Therefore, there are a few box-shaped make-up bags that open out and have storage shelves inside to store cosmetics for children.
The size of a child's make-up bag depends on what it is needed for. Most children will receive make-up only on special occasions and if they have specifically asked for it. They will need a make-up bag to hold a few items, and will likely only use it on a few occasions. Other children, who want to use a make-up bag for their toothbrush and travelling toiletries, will need a bigger make-up bag, such as a drawstring design that can hold more items.
Types of Kids Make-Up Bags
There are many different sizes and kinds of bags offered to children to store make-up and toiletries.
The main kinds of make-up bags on eBay include:
Pencil-case style
Toiletry and wash bag make-up bags
Purse-style designs
Lunch-box style containers
Pencil case designs enable the child to store their stationary along with a few cosmetics and bring these in with them to school. Pencil case designs are flexible in purpose and are a subtle way of containing cosmetics and transporting these.
Wash bags, also known as drawstring bags, let children pack toiletries such as a toothbrush, soap and shampoo with cosmetics. This is useful if they were going away on holiday with friends and family, as everything is in one place.
Another popular type of children's make-up bag on eBay is the bundle-package. This typically consists of a small selection of products such as lip-gloss, nail varnish, blusher and eye shadow along with a free make-up bag to store them in. The bundle-package enables the buyer to make sure that the cosmetics can be contained and carried easily, and the fact that the bag has been designed with the cosmetics in mind means that it will be the perfect fit.
Customisation of Kids Make-Up Bags
Most make-up bags for children come supplied ready-made and have everything the child will need. They normally comprise of a storage bag, coated in a wipe-clean material such as PVC or plastic, with a fastener like a zip.
However, as this guide has highlighted, some make-up bags are part of a bigger bundle kit. For example, there are selections of child-friendly cosmetics on eBay which come in a plastic holdall or small bag.
The cosmetics that come supplied as part of a kit are sometimes encased in small boxes of their own. For example, children's eye shadow is often presented in a palette with other shades and this is designed to resemble a box or make-up bag in itself.
When it comes to buying a kids' make-up bag, options include:
Buying a make-up bag on its own.
Buying products along with a make-up bag and using both.
Buying gift sets including a make-up bag and discarding the cosmetics.
Benefits of Kids Make-Up Bags
Buying make-up sets and make-up bags for children makes an ideal birthday or Christmas present. Make-up bags on eBay are cost-effective and can store everything in one place, reducing the messiness that might be caused otherwise.
When it comes to make-up bags, there are many different designs and shapes to choose from, and there is something to suit every taste. Children's make-up bags also come in sets, individually or as part of a wider bundle of cosmetic products. This choice frees up the buyer and is a reminder of how easy and flexible the purchase can be.
Buying children's make-up bags from an online site like eBay saves the buyer time and is the best way to narrow the search down easily, compared with looking in brick and mortar stores and being overwhelmed at the choice. Searching on eBay enables the buyer to filter out irrelevant results and narrow down the search to make a swift purchase.
Concerns of Kids Make-Up Bags
One of the main concerns raised by parents over children's make-up bags is the quality of the product. Frequently, high street make-up bags have worn under too much pressure and have spoiled through heavy usage. An effective solution to this concern is to compare reviews and search from a site like eBay, where the buyer can talk to expert sellers in their field to make sure that they are getting a high-quality and cost-effective item.
Conclusion
This guide has outlined the main kinds of make-up bags on the market for children and has helped clarify some of the main components and features of different designs.
It is clear that there is something for everyone – and the expert advice and experienced sellers on eBay are there to educate and advise buyers on what is on offer. The easiest part is deciding to get a children's make-up bag; the hardest is choosing from all the cost-effective, functional products on eBay.