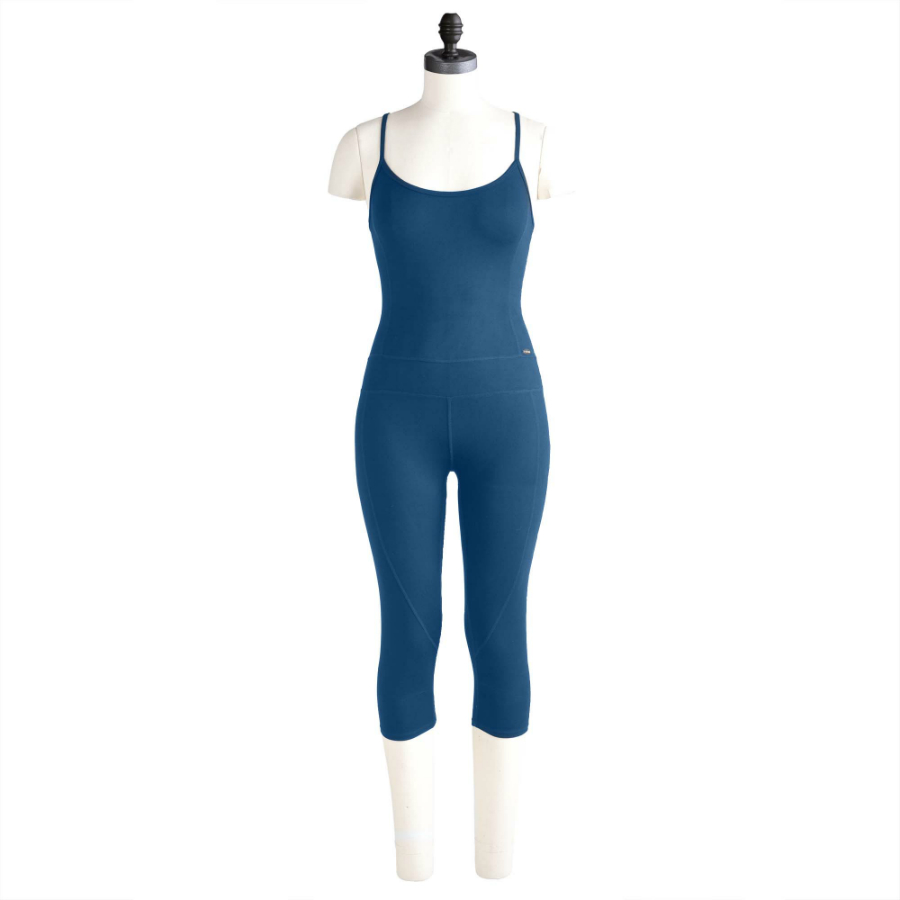 Exercise is vital to the healthy physical and mental development of children. Ideally, exercise should incorporate physical movement and mental stimulation in an environment that is enjoyable and mildly competitive. For these reasons, many parents support their children's interest in various team sports or in activities such as acrobatics, dance, or gymnastics.
For any sport or activity, participants need the right clothing and equipment so that they learn and excel. For dance, acrobatics, gymnastics, and other specialised activities, one necessary piece of clothing is the unitard. Parents who have never before purchased a kids' unitard may be unsure where to start or what to look for. Buyers should understand the function of a unitard and a few features to look for. Shoppers always have several options for searching, selecting, and buying kids' unitards, but by using the popular retail website eBay, one of the UK's largest shopping destinations, they can save time and money.
About Unitards
Unitards are often confused with a very similar garment called the leotard. The differences between the two are outlined in the chart below.
| Garment | Description |
| --- | --- |
| Leotard | A body-hugging garment which typically has sleeves, but no legs |
| Unitard | A close-fitting, stretchy garment which has both sleeves and legs, essentially combining the function of a leotard and a pair of tights into one piece of clothing |
In some activities, particularly during practice, the unitard and the leotard are interchangeable. However, activities such as gymnastics and ballet are often strictly regulated and require very specific clothing for both training and competition.
Common Uses
These long-legged, long-sleeved garments are most often worn by gymnasts, equestrian vaulters, skaters, acrobats, circus performers, and other athletes. The unitard's unique design for form-fitting coverage and mobility also gives it a place in popular fiction, particularly within the superhero genre. Many superheroes are drawn or costumed in clothing resemble unitards. A special kind of unitard, known as a zentai unitard, is designed to fit over the whole body, even the face, hands, and feet. Variations of these unique garments are sometimes used for motion capture during the making of movies or video games involving computer-generated imagery.
Size and Fit
A regular unitard needs to be skin tight on its wearers. Young dancers perform very precise movements and sometimes in rapid succession. And young gymnasts are constantly trying out new movements and angles in an attempt to maximize every bit of power and control. For these wearers, any loose material interferes with their streamlined movements and their coordination. To achieve this kind of tight fit while still maintaining the necessary stretchy quality, manufacturers often use Lycra or similar synthetic material.
Searching for Kids' Unitards on eBay
eBay contains hundreds of categories and thousands of products within each category. To find the products they need, buyers start on eBay's homepage and type the name of the item they are looking for into the search bar. The search bar appears on every page of eBay's website, making it easy for buyers to change their search term or refine it as necessary. For instance, if a search term for "unitard" yields results that are not applicable for certain shoppers, they could add another word to their search to refine the results, such as "kids' unitards".
Saving a Search
Some buyers like to make their purchases right away. Others prefer to keep an eye on the eBay listings for a particular product, watching for just the right deal. eBay offers buyers a convenient way to keep track of product availability. When buyers save a search, they give eBay permission to notify them whenever new listings matching their search are posted for sale on eBay. Once they receive those notifications, buyers can go online and look at the new listings to see if they are interested in making a purchase.
Narrowing Search Results for Kids' Unitards
When buyers enter a search term, the results may be too numerous to look through in a single shopping session. eBay provides convenient search filtering options to help buyers narrow their search results to the products that are most applicable to their needs. For kids' unitards, shoppers have the option to filter the results by condition, price range, seller, and location.
Narrowing Results by Condition
While most of the listings for kids' unitards are likely to be brand new, there may be some which are pre-owned. eBay shoppers can check the box beside "Used" or "New" depending on their preference. Since unitards are a very personal item of clothing and generally suffer heavy wear, buyers are likely to want to purchase a new or like-new unitard for their children. If they do buy one that has been previously worn, they need to wash it before the first use.
Narrowing Results by Price
The parents or guardians of a child involved in dance or gymnastics are likely paying for the lessons, the shoes, and the other necessary accessories and fees. Some parents may have some financial limitations that necessitate finding a good price on kids' unitards. In such cases, buyers may want to make use of eBay's price range feature. They enter the minimum and maximum number of pounds they are willing to pay for a product, and eBay returns results that fall within the specified price range.
Narrowing Results by Seller
If buyers shop frequently on eBay, they may have a few favourite sellers from whom they have purchased products in the past. To see listings only from those sellers, buyers can choose "My Saved Sellers" or enter a particular seller's eBay user ID. Shoppers can also filter listings by sellers who own eBay shops or by top-rated sellers. Top-rated sellers have special seals on all their listings, letting buyers know that those sellers have received positive feedback from the overwhelming majority of their previous customers. Top-rated sellers are likely to ship items quickly, provide professional service, and deliver a good product.
Narrowing Results by Location
eBay also allows individuals to narrow their search by seller location. They can choose to see results from sellers in the United Kingdom only, within the European Union, or worldwide. Within the UK, buyers can further narrow the radius of their search by entering their postcode in the provided blank and then specifying a kilometre range. For instance, if buyers enter 200 km as the range of their search, eBay limits all results to sellers who live within 200 km of the buyers' postcode.
Postage and Packing
Many eBay sellers offer free P&P, or postage and packing, which saves buyers money. Others offer express delivery for those who need their items in a hurry. Shoppers should check all listings for kids' unitards to see what postage and packing options are available. They should also read any return policies carefully to ensure that they are familiar with the terms under which the unitard may be sent back for a refund.
Contacting Sellers
During the shopping and selection, individuals may think of questions which they need to ask the seller. eBay makes it simple for buyers and sellers to communicate, providing two different links for the purpose. Every item listing, including those for kids' unitards, has an "Ask a Question" link. Each eBay seller has a personal profile that includes a "Contact Member" link. Either of these convenient links allows eBay shoppers to communicate with sellers privately and securely. Buyers should feel free to ask questions and to request photos and details. Most eBay sellers are happy to provide answers and information which helps buyers feel comfortable and confident about the product.
About eBay Shops
Sometimes, shoppers may not wish to participate in the bidding process or see an auction-style listings. They may be in a hurry and unwilling to bid and wait for the best price. Instead, they are looking for an immediate bargain and a low-priced, high-quality kids' unitard which they can purchase immediately. For these customers, eBay provides the eBay Shops section of the website. Here, buyers can enter "kids' unitards" into the search bar and view a brief list of eBay shops that carry children's dancewear, specifically unitards. They then enter the shops, view the merchandise, and purchase a unitard whenever they are ready.
Conclusion
Parents whose children are involved in a sport or activity like gymnastics, dance, or acrobatics need to purchase kids' unitards. The parents should ensure that the unitard fits their child well while still giving the child a little room to grow. The cut of the unitard should be comfortable and the material should be stretchy, allowing for all the necessary flexibility of the child's arms, legs, and torso. Parents may need to purchase more than one unitard for their child in case one becomes dirty or damaged. They should ensure proper care and cleaning for the unitard, which typically involves washing it in cold water and letting it air dry on a flat surface. eBay's easy searchability and buyer-friendly policies enable parents to locate a high-quality kids' unitard at the right price and in the right size. With eBay, buyers can look forward to a successful and enjoyable shopping experience.