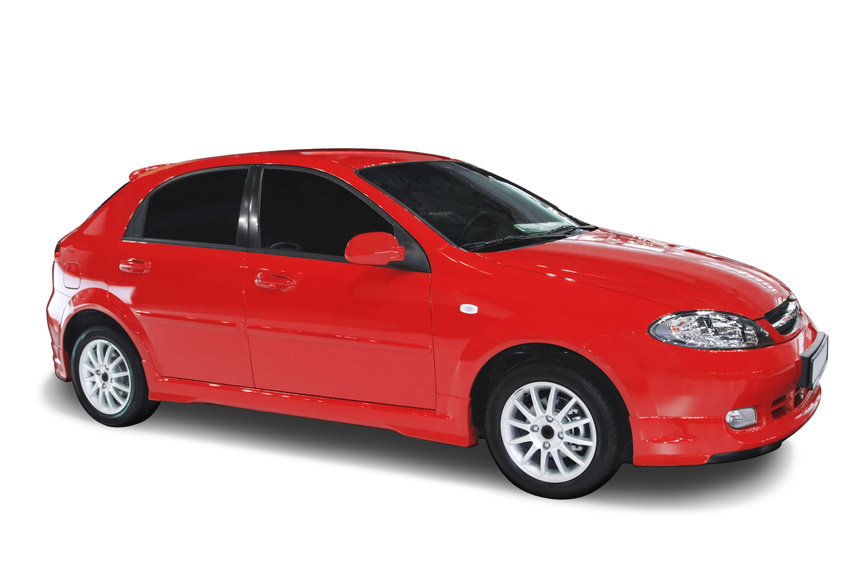 The CT 200h is the only Lexus hatchback in their current lineup of vehicles. It was first released in 2011 and has been a successful seller for the manufacturer ever since. Not only does the car have a unique and appealing design, but it also offers its passengers more storage space with the rear liftgate door, and it is a hybrid vehicle. As a hybrid, the car is powered by a combination of electricity and petrol. All three models get an estimated 43 miles to the gallon in the city, which can be a real money saver for those who have to commute long distances frequently.
Lexus's hatchback is classified as an entry-level, luxury car, meaning that it comes with many of the upgrades normally seen in a luxury vehicle at a lower price. The CT 200h comes standard with a 4-cylinder engine that has 134 horsepower and an electronic CVT transmission. Its LED headlights are both attractive and more functional than regular headlights, and it comes with a sports suspension, navigation system, hands-free calling, a high crash safety rating, and much more. Needless to say, the CT 200h is a great car to buy for anyone who wants a combination of luxury, space, good fuel economy and performance for an affordable price.
As with any car buying mission, buying a Lexus hatchback will require some research and patience. Luckily, there are only a few models to choose from so there are fewer decisions to make. The choices mainly come down to whether or not the buyer wants a new or used Lexus.
History of Lexus
The Lexus brand came into being when the chairman of Toyota met with his executives in 1983 to discuss the possibility of creating a luxury car-line that could dominate the American automobile market. What started out as a simple meeting, turned into a very successful enterprise. The first Lexus to be created was the LS 400 and it took a lot of time and dedication to create. Since the primary goal was to make the car popular in the United States, the research team spent a long time learning about the American automobile market and the lifestyles that people lead. In fact, the team even rented a home in Laguna Beach so that they could watch and learn from their American neighbours.
After a lot of creative advertising, the LS 400 was introduced at an auto show in 1989 and ended up drawing in the majority of the crowds there. It took 24 engineering teams, 450 prototypes, and thousands of employees to perfect the new Lexus saloon, and because it was so unique from the other Toyota cars, it was much more successful than the Acura vehicles which looked far too much like their Honda counterparts. The LS 400 was so successful, that the sales of the Mercedes and BMW vehicles dropped drastically after the release of the new Lexus.
Learn About the Lexus CT 200h
Before buying any vehicle, shoppers should have a thorough understanding of its specifications, what it comes with, what the interior is like, and how it drives.
The CT 200h is a five-door hatchback with a hybrid engine. The powertrain that was used to build it came from the Toyota Prius, which is also a hybrid, hatchback vehicle. In essence, the CT 200h is the luxury version of the popular Prius. However, like most Lexus vehicles, the CT is differs enough from the Prius that they are clearly distinct from each other. For example, the CT 200h is about 6 inches shorter in length than the Prius is, and it has a completely different body style.
The most notable characteristic of the CT 200h is its hybrid engine. Something that many people do not understand is that hybrid engines do not have to be plugged in. The fuel tank is filled with petrol just like any other car, but the engine uses a combination of the petrol and the electricity from the batteries to propel itself. Because of the combination of electricity and petrol, the hatchback gets around 43 mpg in town, and 40 mpg on the motorway.
The Lexus Hatchback's Ride Quality and Power
The CT 200h has a small 4-cylinder engine that takes 9.8 seconds to get from 0 - 60 mph. Needless to say, this hatchback is not famous for its speed. The manufacturer had to sacrifice power in order to produce a car that has a high mpg rating. However, the car's sporty suspension hugs the road tightly and takes sharp corners easily which makes it feel at times like it has more horsepower than it does. Overall, the car is impressively balanced with a low centre of gravity and high torsional rigidity provided by its double-wishbone suspension and performance dampers.
There are three driving modes that owners can select: EV, eco, normal, and sport. In EV mode, the car runs entirely on electricity, but it is not practical to go anywhere on this setting because the car can only go about a mile at very slow speeds before it runs out of electricity. Eco mode uses slightly less electricity than normal mode, but again, the car can cannot go very far like this and the owner will most likely get quickly bored driving at such slow speeds. Sports mode is supposed to increase the car's power, but it doesn't do so by much. All in all, it decreases the fuel economy a little and does not offer much more speed in return.
The CT 200h consistently gets good reviews for its ride quality. It handles smoothly and navigates over rough roads without any problems. On the motorway, the cabin is quiet and well insulated from the road noise. Unfortunately, it is not always easy to find out if the car has been taken care of throughout its life. There are a lot of things there could be problems with that are hidden from view. Because of this, it is always a good idea to have a mechanic take a look at the vehicle before purchasing it.
Whether to Buy a New or Used Lexus Hatchback
Very few changes have been made to the CT 200h since it was first introduced. When compared to the 2011 Lexus, the 2013 has only had its upgrade options rearranged. Deciding whether or not to buy a used or new car can be a tough decision for some people. On one hand, owning a brand new car is more exciting than getting a used one. However, buyers have to pay a lot extra for the pleasure of driving off the lot in a new vehicle. According to automobile experts, new cars depreciate significantly the moment they are bought and driven away.
On the other hand, used cars have already depreciated, so new owners do not end up losing nearly as much of their investment. The biggest downfall of shopping for a used vehicle is the extra work involved. Shoppers have to search around for one that has been well maintained, is priced appropriately, and has low mileage.
How to Shop for a Lexus Hatchback on eBay
By shopping online you can avoid the exhaustion of going all over town looking at cars. Sites like eBay have thousands of private sellers and dealers that list their vehicles for sale. By going through them online, you can stay in your home, decide which ones you like, and then schedule to see them.
The website is set up in a way that's easy and convenient to use. Simply type "Lexus Hatchback" or "CT 200h" into the eBay search bar and then click on the search button A list of cars will come up and you can either start looking through these or you can narrow down the list. If you want to avoid sorting through a bunch of cars that are outside of what you're looking for, enter in your price range and postcode. This will hide the listings that are too expensive, and sort the remaining ones based on which sellers are located the closest to you. Since you may want to go see the car in person, it makes sense to look at the nearest ones first.
Conclusion
The Lexus CT 200h is a luxury hatchback compact with a fuel efficient hybrid engine. Its desirable design, roomy interior, comfortable ride, superior electronic technology, and affordable price makes it a highly desirable vehicle to own. It is capable of transporting people long distances in a luxurious environment without wasting a ton of money on petrol. These Lexus hatchbacks have only been around for a few years, but since they are so popular, it is very unlikely that they will go away anytime soon. Buyers can choose between getting a brand new hatchback, or a used one that's almost identical to the brand new vehicles. The shopping process comes down to finding a dealer with the best deals on new cars, or locating a seller with a well-maintained CT 200h that is appropriately priced and checked out by a mechanic.