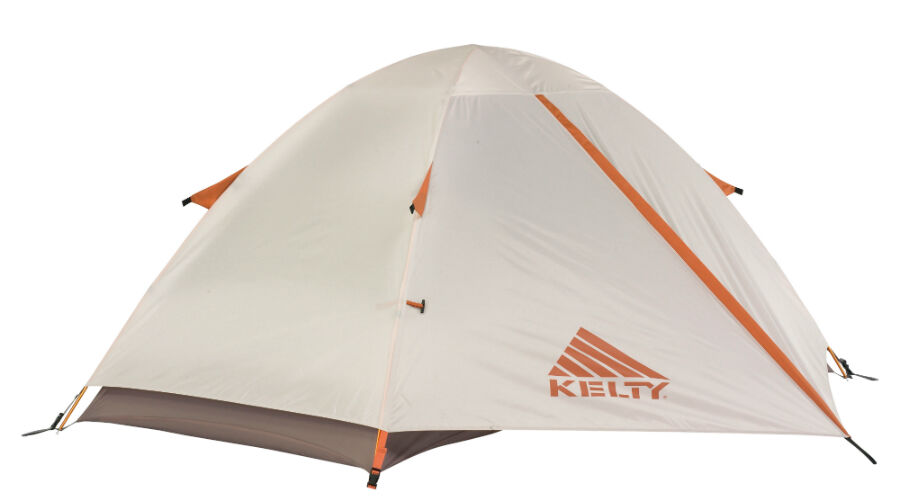 A tent is your home away from home when camping out or trekking into the wilds. It is one of the most important pieces of gear a camper can carry. It can mean comfort and security when spending a night outdoors on a long hike, and in extreme climates it is an essential for surviving a night in the elements.
There are many varieties of tents on the markets to fulfill a number of camping needs. A backpacking tent is designed specifically to be carried in a pack, on foot. If you are planning a trek that will involve carrying a tent for long distances, it is essential to purchase one designed for the task. Lightweight backpacking tents are make of durable yet light-weighing materials which pack up to a convenient size that can be manageable to store in a pack. The best place to browse a range of lightweight backpacking tents is on eBay, where the wide choice makes it easy to find the tent suitable for your purpose.
Lightweight Equipment
Every year the equipment available to backpackers and adventure travellers becomes lighter and more efficient. The most important item carried in a backpack is the tent and it can weigh even the strongest person down after a few miles walking. Fortunately, tents are getting lighter and eBay has many varieties of lightweight backpacking tents from which to choose.
Strong, durable and spacious in design, a lightweight backpacking tent is all about enjoyment of the great outdoors and should not be a heavy burden to carry. For those who stay in established camping sites with road access, a pre-pitched tent or one transported by car or caravan offer the most comfort. But having a lightweight backpacking tent allows you to venture out on foot and confers the freedom to explore remote and otherwise inaccessible locations.
Choosing the Design of Your Lightweight Tent
Opinions vary according to personal preference as to what style of tent to buy for backpacking. The two main designs and their features are:
Semi-geodesic Tent
Robust, to withstand the elements
Corded Fibreglass poles
Breathable Nylon Inner
Mosquito proof door
210T Nylon outer
Sewn in Nylon ground sheet
Ripped Fabric Repair Kit
Twin zip entrance
Easy carry bag
Generally slightly lighter in weight (although it is not always the case and does vary from manufacturer to manufacturer).
Less robust than the geodesic design.
In the past the choice of a tent would mean a choice between weight and stability. Fortunately backpacking tents of today, all of which can be found on eBay, are more robust in structure and offer a mix of lightness and the very best in tent design.
Different Classes of Tents
Single Occupancy Lightweight Tents
For people that like to sleep alone there are solo backpacking tents that are compact, inexpensive, easy to put up and ideal for people trekking long distances. A single occupancy, super lightweight, easy to put up tent, will typically offer:
| Characteristic | Value |
| --- | --- |
| Length | 265 cm |
| Width | 170 cm |
| Height | 75 cm |
| Fabric | 170T Polyester inner fabric |
| Pack size | 39 x12 x11cm |
| Weight | 1.5 Kg |
eBay offers numerous types and sizes of lightweight backpacking tents.
Lightweight Backpacking Tent for Two
Two-man tents are designed to be carried between two packs if necessary, and provide enough space for two people to sleep inside, as well as storage room for gear. Typical statistics are:
| Characteristic | Value |
| --- | --- |
| Pitching surface | 18.43 m² |
| Capacity | 2 people |
| Sleeping area | 2.5 m² |
| Storage area | 1.42 m² |
| Headroom | 95 cm |
| Wide opening carry bag | 47 x 30 x 19 cm |
| Weight | 3.35 Kg |
The key benefits of this type of lightweight backpacking tent include:
A tunnel structure that is stable.
Internal space that is maximised.
A strong flysheet that will not easily tear.
A nylon lightweight groundsheet with a zipped section for the porch area that can be abandoned to save weight.
Bug resistant mesh lining.
Aluminium 7001-T6 poles that are short, strong, light and easy to pack.
Buckle adjusters for easy tension adjustment.
An airflow system that enables cool air to enter and hot air to leave.
Reflective trim and guy-lines to ensure the tent is clearly visible.
Internal pockets and a carry bag.
Lightweight Tents for Tall Campers
Lightweight backpacking tents are designed for persons of average height, and subsequently tall people could find discovering a tent with adequate length to accommodate them could be difficult. Often the only way around the problem is for exceptionally tall campers to bend his or her legs when sleeping. However, there are a dome style tents that are slightly more spacious than the average lightweight backpacking tent and come with two entrances, two porch areas and provide more headroom for tall people.
Features to Check
Here is a simple checklist of the kind of stats you should be looking for when setting out to buy a lightweight backpacking tent on eBay.
Polyester groundsheet, PU coated, taped seams
Breathable Polyester Inner Tent
Colour-coded alloy poles pre-bent
Fire retardant fabrics
Mesh covers for Flysheet vents
Distinctive exterior colour
Slim line carry bag
How to Buy a Lightweight Backpacking Tent on eBay
To buy a lightweight backpacking tent on eBay, simply enter the type of tent you want in eBay's search box. If you would like a few pointers on how best to find products on eBay visit Tips for better searching.
If you cannot find the exact type of tent you want to buy, you can save your search on My eBay, and an email will be sent to you when the tent that matches your search criteria is posted for sale on eBay.
If you are using eBay for the first time, take a few minutes to look through the guidelines for buying on eBay including information on how to buy with confidence in the Safety Centre.
eBay wants your buying experience to be enjoyable. To help you make an informed buying decision there are details on each listing about about
The products
Condition
Prices
Delivery costs
Returns policies
Customer feedback statements.
Contacting the seller.
Visit Buying Basics and you will find answers to common questions and if you are uncertain about bidding, visit All about bidding. For information on how you are protected when you shop on eBay, visit eBay Buyer Protection.
For tips on how to keep track of your bids, visit Manage your buying activity and if you have any problems with bidding or buying on eBay you should find the answer at Resolving buying problems.
Buy It Now
At any one time, new lightweight backpacking tents are being posted on eBay with detailed descriptions as to size and weight together with photos.
The exact lightweight backpacking tent you want with the Buy It Now logo can come online to be swiftly found by eBay when you enter your key words in eBay's search box. The more exact your search criteria the more able the search engine is to take you to a narrow choice of tents that suit your requirements.
If on one particular day you cannot find the tent you are seeking, within a short space of time it is bound to be posted online by one of eBay's many registered sellers.
Another pathway for finding your backpacking tent is to visit eBay Shops and search the stores directly. You can contact the sellers and specify the kind of tent you are seeking; within a short space of time you will receive a message from a seller offering the type of tent you want.
It is much safer to make payments to retailers via PayPal, rather than pay a seller direct with a debit or credit card, as eBay offers shoppers buyer protection when exchanging money for goods via PayPal. For information on the safeguards that eBay has in place to protect you when buying online visit eBay Buyer Protection.
eBay was created to make selling and buying online swift, simple and safe:
Visit Customer Support for general guidelines when buying goods on eBay; and
Visit Shop With Confidence for tips on how to keep safe when shopping on eBay
Conclusion
A good, lightweight backpacking tent will give you freedom to roam as you please. A tent that is easy to put up and that is strong and spacious, can turn an enjoyable holiday into a life-changing experience. Carrying your home on your back gives you the confidence that whatever happens, you will always have a place to shelter from the elements.