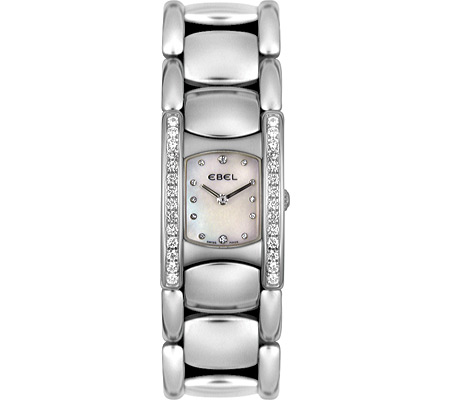 Ever wonder which type of watch goes with a little black dress? Or which watch goes well with a tuxedo? Luxury watches can take care of those worries. Of course, fashion is not the only reason why people buy watches; the watch has numerous functions, not limited to just being an accessory that looks nice and tells time. The great thing is, anyone can purchase a luxury watch. There are specialty websites that sell top-quality watch pieces, such as eBay, which holds one of the most impressive selections of luxury timepieces on the Internet.
Looking into the features offered by different watch creators and evaluating the options and styles available ensures that when the buyer makes a decision, it is in his or her best interests. Luxury watches are costly; a buyer should know what he or she wants from a watch in order to make a successful purchase, like construction, movement, design, and other features.
Why Buy a Luxury Watch?
The individual who considers a watch to be a mere tool for telling time undoubtedly has not experienced how it feels to wear a truly luxurious watch. One big reason why people buy luxury watches is the fact that they give a wearer a boost in self-esteem and self-confidence, which is a great reason to purchase a luxury watch, especially if a buyer is in the business of impressing people. Those in corporate executive jobs for instance; would they be taken seriously by the bigwigs if they wear cheap digital watches, or if they wear a Rolex? A good watch helps anyone make an impression.
Another reason is that many luxury watch manufacturers go all out in creating and designing these timepieces, therefore, many are made of the highest-quality materials, are of excellent craftsmanship, and have undoubtable style. They last long, are durable, look good, and tell time accurately as well. With the number of excellent luxury watches available on eBay, any buyer no matter how finicky can acquire the watch they want.
Things to Consider When Buying Luxury Watches
Successful shoppers plan their shopping trips, and whether it is a trip to the grocer's or a day looking for the most ideal luxury watch online, knowing exactly what characteristics or features are wanted and needed makes the search and purchase easier and more effective.
Price
Luxury is relative, but always when talking about luxury, price is one of the more important considerations. There are several price ranges under the banner of luxury when it comes to watches.
The most basic luxury watches are those that cost under a few hundred pounds, or under a thousand pounds when talking about gold watches. Most of those under a few hundred pounds barely qualify to be called luxury watches, themselves, but they are elegant pieces and are durable enough to serve very well for many years. Most watches in this price range are good choices for adding a touch of style to an everyday wardrobe.
Luxury watches in the medium price levels can range from a thousand to tens of thousands of pounds. The vast majority of luxury watches are manufactured within this price range. Buying new depends upon a person's preference, but many watches in this price range are worth purchasing used or vintage.
The high-end luxury watches are generally marketed to people who do not mind if they drop tens of thousands or even hundreds of thousands of pounds on a luxury watch. Most are limited productions or entirely unique, and are almost always collectibles.
Construction
Any good watch is a critically tuned, finely crafted piece of machinery. There are a number of terms of which layman purchasers should be aware, and some features that every buyer should know when contemplating watch construction.
Terms

Descriptions

Recommendations

Movement

The internal working mechanism of a watch

Every piece and bit inside the watch body that contributes to its operation

May be automatic, hand-wound, quartz, solar powered, and more

For a luxury watch, try to buy movements that are Japanese or Swiss in origin

Complication

Additional functions of a watch apart from keeping time

For example, stopwatch function, additional meters, built-in calendar, and more

Additional features are the prerogative of a buyer and depend on interest and preference

Crystal

The transparent cover over a watch face

Most watches use mineral glass or synthetic crystals, mineral glass is less costly

Higher-end watches use synthetic crystals, the better the watch, the thicker the watch crystal

Should be thicker to prevent breakage or shattering
These are not the only watchmaker terms that a buyer encounters when researching watch features, but they are three of the most important. That said, there are other considerations apart from those mentioned in the table when looking at watch construction.
Material
Watch bodies can be made of solid metal, like stainless steel and gold. The most costly watches can use precious metals and stones in the watch case, and exotic materials, like silicum. Look for watches that look solid, that is, if it looks like the case is made from one or a few pieces. A watch with solid construction feels solid and reliable when worn. The watch straps can be made of any material from leather to metal. Note that even the most durable materials have to be cleaned every now and then. This can be done professionally or at home. Good watches also have great quality finishes and polishes. A buyer knows when a watch is not quite up to standard if the finish begins to peel or flask. Good finishes make watches last longer.
Marks of Quality
When buying an item that may cost tens of thousands of pounds, any buyer would surely be interested in proof that the item is exactly what it says on the box. There is more than one way to make sure a watch is of the highest quality.
Watchmaker Signature
Any good watchmaker is sure to have signed his work with pride. There are four places a watchmaker's name can be found, namely, the face of the watch, the caseback, the crown, and the clasp or the buckles of the strap. Cheaper watches have some mass-produced parts, so these areas are not signed. These signs or symbols say that a watch was made entirely by the creator, and that the parts are 100 per cent crafted especially for their watches.
Most luxury watches are signed or have the manufacturer symbols on various parts. Checking to see if the watches that a buyer is perusing on eBay are signed is one way of acquiring a top-quality watch.
Chronometer Certification
There are good, Swiss luxury watches that do not have this certification, but those that do are considered to be of greater value. They are also seen to be more reliable. If the words "chronometer certified" are seen on a watch face, it means the watch has been tested to be accurate at -4/+6 seconds a day on average.
Seal of Geneva
The Seal of Geneva is generally only placed on watches created within Geneva, Switzerland. It is a mark of the highest quality and definitely increases the cost of a watch significantly, many watches bearing the seal cost over tens of thousands of pounds, and any watch that contains it is always of impressive craftsmanship.
Buying a Luxury Watch on eBay
Admittedly, there can be difficulty looking for luxury watch pieces, especially for those who have prices in the high thousands. Most online shops, including eBay, have products in the basic-to-medium price ranges. It is enough to satisfy most people, however.
Finding what you want on eBay is simple. Just navigate to the site and type in "luxury watches". The search results in thousands of watches matching the description. The overwhelming list can be narrowed down by using the tools provided on the site. It is possible to filter out items according to brand name, price, condition, and so forth. Another way to acquire more relevant results is to type in a more specific keyword or phrase, like "TAG Heuer women's luxury watch" or "men's chronometer certified watches".
When you have found a selection of watches that fit your preferences, remember to evaluate the seller. A vendor with a good reputation tends to be more reliable, and if they have a long history on eBay, then they know how to manage their business properly and take care of customers.
Conclusion
No matter what an individual wears with a top-quality luxury watch, they certainly always look their best. A luxury watch only heightens the stylishness of any outfit. Not to mention, if a buyer is set on impressing the boss, then an excellent watch may be the way to go. Luxury items are always a good choice when a person wants to impress, whether at work or in their personal life. There is something about a good watch that makes a person step livelier and hold their head higher.
A watch of excellent craftsmanship can show that the wearer appreciates beauty as well as functionality. Swiss watches have always held the top spot when it comes to quality, though the Japanese are also sticklers when it comes to the accuracy and precision required in a good timepiece. The eBay site has many options to offer those who want to buy their watches online, and with the thousands of items there, any buyer can be sure to find the type of watch for which they are looking.