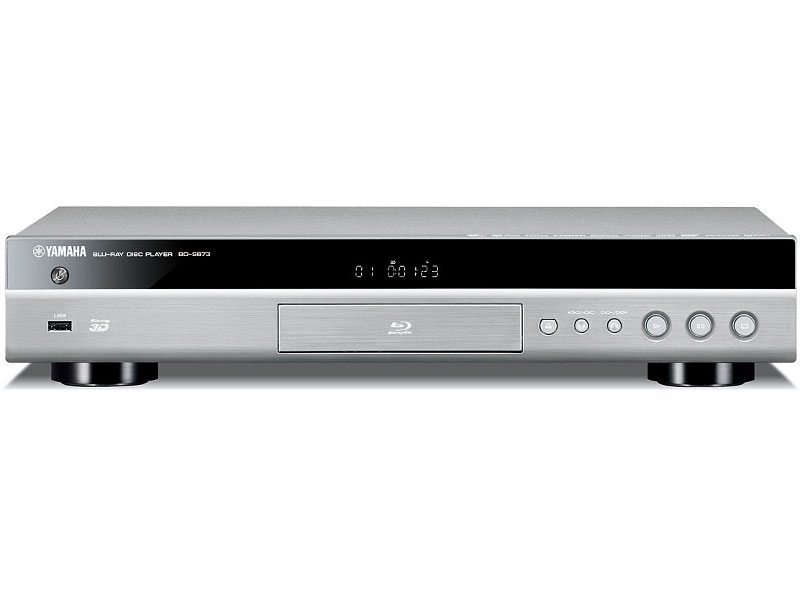 Ever since people first started viewing studio movies at home in the latter part of the 20th century, a new home video technology has mostly dominated each decade. In the 80s, there was the LaserDisc, which looks very much like a compact disc (CD), except it is not compact. At about the size of a vinyl record album, a LaserDisc measures 30 cm in diameter. The video of choice in the 90s was the video home system (VHS) videocassette tape, which beat out both LaserDiscs and Betamax in popularity. In the 2000s, consumers converted to digital video discs (DVDs), which was a return to LaserDisc technology but in a new format that allowed movies to be stored on a disc the same size as a CD. In the 2010s, the dominant technology is Blu-ray. Blu-ray is the best choice with high-definition TVs (HDTVs), resulting in a more vivid viewing experience with better audio quality.
Shopping for Blu-ray players on eBay is ideal because players for all regions, including multi-region versions, are available in one location. Moreover, the high number of sellers means more competition and often the opportunity to find a bargain. Consumers who want to look for multi-region Blu-ray players on eBay can learn a few tips in order to make their buying experience a good one. By learning to search efficiently and interact with other users, buyers create a positive and enjoyable outcome when shopping on eBay.
Shopping for Multi-Region Blu-ray Players on eBay
Purchasing multi-region Blu-ray players on eBay is simply a matter of knowing how the site is organised. Because eBay strives to make the site as user-friendly and intuitive as possible, there are a couple of different ways to search for items. As with the Internet in general, specific product listings can be found either by searching through a directory or searching for keywords.
Keyword searches are done through the Search field on the homepage. This method is good for those who know exactly what they want. Buyers can enter a general or specific word or phrase and then click on the Search button or hit Enter on their keyboard. For example, "multi-region Blu-ray players" would return many results. An alternative phrasing, such as "all region", "region free", or "no region", might return different listings. Typing in a specific phrase, such as "used Sony multi-region Blu-ray player", would give fewer results.
Some shoppers like to browse through a department of similar items as they shop; for example, the consumer might want to look at DVD players to see what the going rate is for a used one if the consumer should be interested in getting rid of an old machine to make way for the new. A buyer might also want to see HD-DVD players to compare them with Blu-ray players. These shoppers can return to the homepage and go through various department until they arrive at multi-region Blu-ray players.
DVD vs. Blu-ray
Anyone shopping for DVD and Blu-ray players likely wants to and should understand what the difference is between these two technologies, considering that the discs and players look very much alike. While the technological details could likely fill a book, in essence, a Blu-ray disc, at 25 to 50 GB, has five to 10 times the storage capacity of a DVD. Blu-ray storage is continuing to expand. Video images recorded on Blu-ray are clearer, sharper, and have brighter, truer colours than the same videos on DVD. Text on signs and so forth is much easier to read onscreen. Blu-ray audio has the potential to sound better than DVD audio, depending on the sound technology used during recording and the quality of the playback equipment. Production of a Blu-ray disc is actually simpler, faster, and less costly. And even movies that were not shot in high definition look superior when recorded on Blu-ray.
People who remember the expense and inconvenience of transitioning from a VHS movie library to DVDs may be hesitant to move on to Blu-ray, but in fact, the technology is backwards-compatible, meaning that Blu-ray players can play standard DVDs and even CDs, allowing consumers to keep their existing media library.
About Regions
When someone buys a DVD or Blu-ray disc, the disc is formatted to play only on certain players. Those players are marketed to different geographical locations, which are labelled as regions. Regionalisation of discs is a system that was created by the U.S. DVD Copy Control Association in 1997. Because the majority of major motion pictures come from Hollywood, the country's dominance in this industry led to a means of controlling release dates according to geography. This allows the studios in the United States to release movies on DVD or Blu-ray first at home and in Canada, with other regions to follow at carefully planned intervals. Thus, a region 2 DVD could only be played on a region 2 DVD player, and a region B Blu-ray disc could only be played on a region B Blu-ray player.
The idea is that regionalisation of these products prevents people in certain countries from viewing a film before its official release there. However, due to globalisation and technological advances, a consumer can now purchase a DVD from any country on the Internet and play it in a multi-region player. The chart below gives a general indication of the areas covered by regions for DVD players and corresponding DVD.
| DVD Region | Geographical Area |
| --- | --- |
| Region 0 | All regions |
| Region 1 | Canada, United States, and U.S. territories |
| Region 2 | Greenland, Western Europe, Middle East, Egypt, South Africa, and Japan |
| Region 3 | Southeast Asia: Hong Kong, Taiwan, Korea, Indonesia, and the Philippines |
| Region 4 | Caribbean, Mexico, Central America, South America, Australia, New Zealand, and Pacific Islands |
| Region 5 | Africa, Eastern Europe, Russia, India, Mongolia, North Korea |
| Region 6 | China |
Blu-ray discs and machines are still produced according to regions, although the regions are larger and, therefore, fewer in number. The following chart indicates the regions set up for Blu-ray players and their matching discs.
| Blu-ray Region | Geographical Area |
| --- | --- |
| Region A | North America, Central America, South America, Southeast Asia, Japan, and the Philippines |
| Region B | Greenland, Europe, Africa, Middle East, Australia, New Zealand |
| Region C | Asia: Russia, China, India |
Not all Blu-ray discs carry codes, but using a region-free Blu-ray player ensures that any Blu-ray discs purchased over the Internet, which could possibly be older or produced for another country, are viewable. Therefore, this type of Blu-ray player is the most versatile and especially useful.
Buying a Multi-Region Blu-ray Player on eBay
If you find a multi-region Blu-ray player that you are interested in buying, be sure to take the time to check out the full description by clicking on the item. The item page not only tells you more about that particular listing but also gives you information on the seller and any policies related to the transaction, such as shipping and returns. Some sellers offer free P&P, but the delivery time frame may be longer. This is not always the case; the only way to know what a seller is offering is to thoroughly read the details.
Seller Profiles and Ratings
Every user on eBay has a username that is linked to his or her profile page. The seller's username is visible on every product page that shows an active listing by that person. By clicking on this link, you can read about the seller's history with eBay, products sold in the past, specifics about the feedback rating, and comments left by buyers and other sellers. By leaving your own feedback once your transaction has been completed, you contribute to the overall quality of the eBay experience. Remember that you, too, receive feedback from the seller.
Conclusion
A multi-region Blu-ray player is a wise investment for consumers who want to update their video viewing capabilities and maximise the value of their HDTV. The picture quality obtained with an HDTV and Blu-ray is spectacular and thereby significantly improves the home viewing experience. A multi-region Blu-ray player gives the buyer far more choices when it comes to purchasing and renting Blu-ray discs as it can play any DVD regardless of region. Such a player also allows one to maintain an existing CD and DVD library because all of these formats are playable in a Blu-ray player. An understanding of Blu-ray technology as well as region codes helps the consumer understand why a multi-region Blu-ray player is the best choice.
Shopping for multi-region Blu-ray players on eBay can be done by performing a keyword search or navigating through its various product listings. Either way, the buyer is able to view far more options than would be available elsewhere. Various filters on the results pages allow buyers to further narrow down their selections by brand, features, condition, price, and so forth. By learning how to shop efficiently and securely on eBay, buyer can find the Blu-ray player that makes all the difference in their enjoyment of movies.