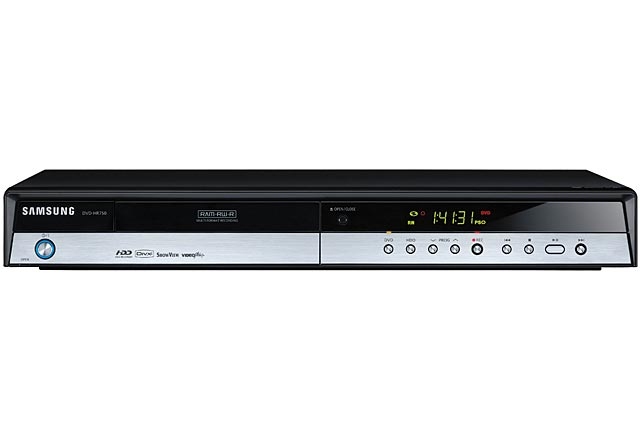 Buying a new region 2 DVD recorder on eBay can be simple and cost effective. DVD recorders and DVDs are coded by their region. For those in the United Kingdom, they fall under region code 2, along with the rest of Europe, the Middle East, and South Africa. DVD recorders are available with simple recording capabilities or with combined components, such as inbuilt hard drive recorder, VCR player, and digital tuner. Popular features of many new DVD recorders include an Electronic Programming Guide, Freeview features, and resume function. Some DVD recorders are compatible with all disc formats, while others are only compatible with some formats.
Individuals can head online to find new DVD recorders with region 2 coding. eBay is an online site where people can search through listings from sellers locally, nationally, and internationally, to find a recorder at the right price. Buyers looking for a new region 2 DVD recorder should have information on different region codes, their options of buying combo DVD recorders, and the various features available.
Finding a Region 2 DVD Recorder on eBay
To buy a new region 2 DVD recorder on eBay, you can type "region 2 DVD recorder&" into the search bar on eBay's home page. This provides an overview of the items available. In order to narrow this search down, you may either type a specific phrase into the search bar, such as a "Philips region 2 DVD recorder&" or use the search categories to filter the search results. eBay allows buyers to search via price range, brand, item condition, or added features or components.
About DVD Recorders and Region Codes
The majority of manufacturers produce DVD recorders that come with an inbuilt region code. This code allows a DVD recorder to play only those DVDs that match the region code. For example a DVD recorder with the region code 2 means that it is able to play DVDs that are made with this corresponding code number. A region 1 or region 4 DVD cannot be played on the region 2 DVD recorder. Buyers in the United Kingdom fall under the region 2 code.
Buyers may want to note that not all DVD players are region coded. Some manufacturers make region-free DVD recorders although they are not as common as region coded recorders. It can be difficult to identify if a particular DVD recorder is region-free or region coded as major brands are not often willing to give out this information.
Purpose of DVD Region Codes
The purpose of region codes for DVDs and recorders is for film distributors to control DVD release dates, prices, content, and other aspects of a DVD according to its region. Region coding is also applicable to Blu-ray DVDs and video games. It is designed to stop people buying DVDs that have been released in one region and sending them to someone in another region, prior to its release there. Coding DVDs and recorders is designed to protect the film and television industry.
DVD Region Codes and Their Countries
Countries are divided into regions. In all, there are eight regions. Six of these are officially recognised for international use, while the remaining two regions are for specialised use. The following table provides a list of all eight regions and their corresponding areas.
| Region Code | Area |
| --- | --- |
| Region 0 | Commonly referred to as region-free; DVDs and recorders with region 0 can have no coding or have coding for regions 1 to 6 |
| Region 1 | United States, Canada, Bermuda, U.S. territories |
| Region 2 | Europe, except Russia, Ukraine, and Belarus; also includes overseas French territories, Greenland, Middle East, Egypt, Japan, South Africa, Swaziland, and Lesotho |
| Region 3 | China, Hong Kong, Macau, South East Asia, Taiwan, South Korea |
| Region 4 | Australia, New Zealand, Papua New Guinea, Oceania, Mexico, Central America, Caribbean, and South America |
| Region 5 | Russia, Ukraine, Belarus, Africa, except Egypt, South Africa, Swaziland, and Lesotho. Also includes India, Sri Lanka, Bangladesh, Pakistan, Nepal, Afghanistan, Mongolia, Central and South Asia, and North Korea |
| Region 6 | China |
| Region 7 | Reserved for media-releases and pre-releases in Asia |
| Region 8 | Reserved for international venues, such as cruise ships and aircraft |
For individuals within the United Kingdom, they require a region 2 DVD recorder in order to play DVDs purchased from any country within this region code. When buying a new DVD recorder online at eBay, buyers are advised to read the listing description carefully to ensure the recorder features region 2 coding.
Consider Region 2 DVD Recorder Combos
DVD recorders are available with simple recording capabilities, or they can have multi-component features. Recorder combos combine popular electronic equipment, such as hard drive recorders, VCRs, digital tuners. Choosing a recorder combo can cost more money initially, but doing so can be more cost effective than buying each component separately.
Hard Drive Recorder
DVD recorder combos with DVD recording and hard drive recording are popular in the United Kingdom and Europe. They allow users the flexibility to record content they want to keep onto a DVD, and for content they do not intend on keeping long-term, the hard drive can be used to record. This is easier than having to record the content onto a DVD. It is readily accessible on the hard drive to play back and then erase once viewed. Another benefit of this recording combo is that if the DVD runs out of space, the remainder of the content is recorded onto the hard drive. It can then be transferred to a disc at a later date if required.
Region 2 DVD recorders with hard drive recording come with a range of hard drive sizes. The larger the hard drive, the more expensive the recorder is likely to cost. Typical hard drive sizes include 160 and 250 GB hard drives but are available with less than 100 to over 500 GB.
VCR
A new region 2 DVD recorder with VCR player allows the user to play VHS tapes as well as record them onto DVD. This type of combo is great for those who have old home videos recorded on VHS and are looking to transfer them onto DVD format for safe-keeping and future viewing.
Digital Tuner
A digital tuner allows one to receive digital television stations through their DVD recorder. Brands such as Panasonic, LG, and Toshiba offer DVD recorders with digital tuner.. The benefit of a digital tuner built in is that it can turn a low resolution image into a high resolution image.
Useful Region 2 DVD Recorder Features
A buyer looking to buy a new DVD recorder with region 2 coding can choose models that offer different features. Some features are very useful and are available with many models, while other features are quite unique and available on selected models. Some popular features buyers look for in a new DVD recorder include EPG, Freeview options, Resume, and disc compatibility.
Electronic Programming Guide
An Electronic Programming Guide, or EPG, provides an on-screen view of upcoming programmes on each channel. Viewers can view up to seven days in advance and use the EPG to select programmes to record.
Freeview and Freeview HD
DVD recorders with Freeview capability allows those who receive Freeview channels to record one channel while watching another. Another benefit of this feature is the ease of use of the Electronic Programming Guide for Freeview channels. While viewing a trailer for a particular programme, one can simply press a button to record it without having to enter into the EPG to set it to record.
Resume
A useful feature, resume on a DVD recorder remembers the point the viewer was on the disc. It means viewers do not have to track through the disc, trying to remember the time they got up to when they last watched the disc.
Disc Compatibility
DVDs come in a selection of formats, each designed to perform a different task. For example, the different DVD formats include DVD-R, DVD+R, DVD-RW, DVD+RW, and DVD-Ram. Some discs are single use, while others can be used to record, then erased, and re-record. Not all discs are compatible with every model of DVD recorders. Buyers who like to use a particular disc format may like to consider if their new DVD recorder is compatible with all types of formats.
How to Buy a Region 2 DVD Recorder on eBay
When you have found a region 2 DVD recorder you think is suitable, you can click on the listing description to gather more information, such as payment options, delivery options, and the seller's returns policy. The ideal method of payment on eBay is via PayPal. PayPal is a secure payment option where you can transfer funds from your credit card or bank account. When considering the cost of the item, be sure to factor in delivery costs. Some sellers offer several delivery options, from local pickup in person to track and trace shipping. For delicate electronic equipment like DVD recorders, it is recommended to choose the more expensive option where the item is transported with care.
eBay wants you to have an enjoyable buying experience, so it provides all users with useful buying tools. eBay mobile applications let you search for a new DVD recorder from the convenience of your Smartphone or mobile device. With applications for Apple iPhone and iPad users, Android and Blackberry users, as well as Windows Phone users, eBay mobile applications are simple, quick, and free to download.
Conclusion
A DVD recorder is a useful component to include in any home theatre system. The majority of DVD recorders are coded by region. Those in the United Kingdom come under region code 2, meaning they require a region 2 DVD recorder in order to play region 2 DVDs. Discs and recorders are coded to protect film distribution of DVDs throughout the world. Film distributors can better control DVD release dates, content, and pricing with regional coding.
When buying a DVD recorder, many individuals look for recorder combos, combining recorder and other components into the one unit. It pays to consider what features one wants in their new DVD recorder. Popular features include EPG, Freeview capabilities, disc resume feature, and disc compatibility. DVD recorders with region 2 coding are available for sale online at eBay. eBay offer useful buying tools, helpful information, secure payment methods, and reputable sellers to help make the buying experience enjoyable, simple, and cost effective for all eBay users.