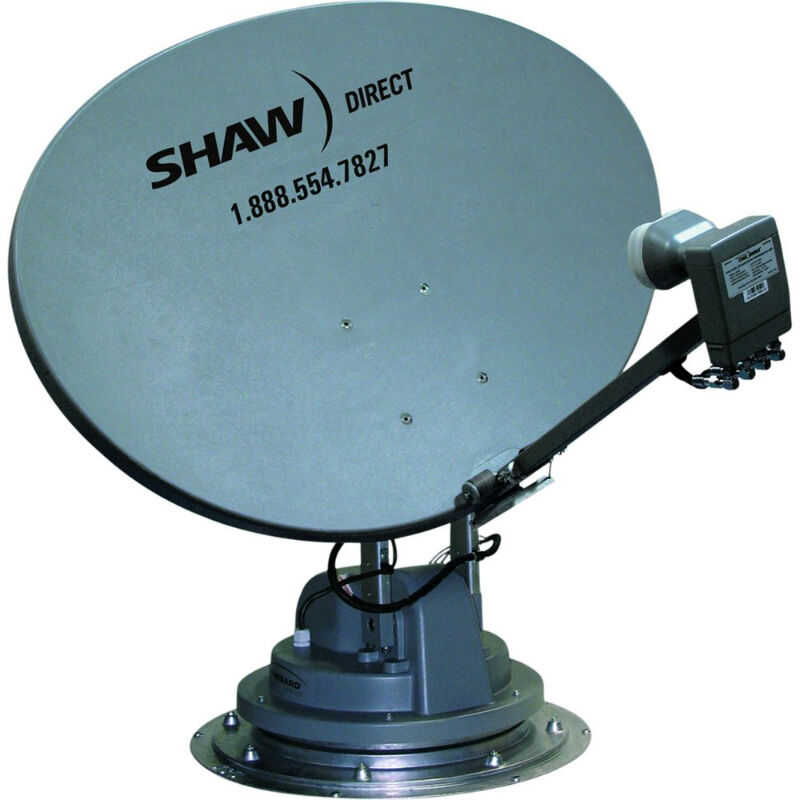 A new satellite dish is a wise investment for those who want to expand their range of TV programmes. The choice of a satellite dish can, however, be tricky, due to the various kinds available. Buyers should take into account a few things when shopping for a new satellite dish, including the way they intend to use it, the number of programmes they wish to receive, as well as different types of frequencies and wavelengths associated with these devices.
Satellite dishes usually have the shape of a parabola and they generally allow the reception of satellite waves located below 1GHz. A new satellite dish has the advantage of being able to withstand weather-related interference and provide a perfectly clear picture on the screen of the TV. By learning more about what to look for in a new satellite dish and comparing different models, buyers can make a knowledgeable purchase that offers them good value for their money.
Brief History of the Satellite Dish
The history of the satellite dish goes back to the 1970s and the first station to offer programmes by satellite transmission to various cable companies was HBO. Satellite dishes evolved significantly since them and continuous improvements were made in the quality of the signal, but also in the size of the devices. The days when the dishes were very big are gone and the high definition technology now available allows users to enjoy perfectly clear images of television programmes. Digital satellite TV also evolved from offering just a few channels to countless HDTV programmes to suit the taste of all viewers.
What to Look for in a New Satellite Dish
Choosing the perfect satellite dish may seem like a difficult task, but actually it only takes some knowledge about the way these dishes work in order to be able to buy one that is tailor made for one's specific needs. First, buyers should take into account the basic characteristics of a satellite dish, including its surface, curvature, and relay.
In the vast majority of cases, the shape of a satellite dish is parabolic. This shape makes it possible to receive a wide range of wavelengths. The curvature of the satellite is often in the form of a cupola and it allows the signals received to focus the wave on the receiving head in the centre of the parabola. The satellite dish receives the signal to return to a receiver and the transmission of the signal is achieved by any other device that may comprise a distributor for the signal or simply an amplifier module.
In order for the waves to be reflected properly, the reflecting surface of the satellite dish needs to be metallic or have a structure of this type. Several factors need to be taken into account when choosing the material for a satellite dish, with the most important of them being the thickness of the metal sheet, the weight, as well as the ability to resist corrosion. A thin metal satellite dish may be subject to deformations during transportation, installation, and use, and this may affect its performance in a negative way.
When it comes to choosing the size of a new satellite dish, everything depends on the reception location and the programmes one wishes to receive. The use of a dish with a minimum diameter of 60cm is recommended, even though the best results can be obtained with a satellite dish with a diameter of up to 90cm. As a rule of thumb, it is better to choose the larger size to avoid reception problems due to weather.
Types of Satellite Dishes
There are several types of satellite dishes to choose from and in order to make an informed choice, buyers should have some basic knowledge about the characteristics of various kinds of satellite dishes. The essential things to consider are the standards supported by each type of satellite dish as well as their frequencies.
Motor-Driven Satellite Dish
A motor-driven satellite dish is one of the most reliable types of satellite dishes and it works by being placed on a hard-wearing piece of metal that can receive different types of signals. Most satellite dishes of this kind use a stepper motor in order to control the position efficiently. Motor-driven satellite dishes come in three standards, USALS, DiSEqC, and 36v positioners and there are numerous receivers available that support all these standards.
Very Small Aperture Terminal Satellite Dish
VSAT (Very Small Aperture Terminal) is a kind of satellite dish that is mainly used for the identification of several radio frequencies and transmitting the data related to them. VSAT satellite dishes are also used for transferring narrowband signals associated with the verification of credit card information. In some area, VSAT satellite dishes are used in order to establish broadband Internet connection, especially if cable is not an option in the area.
Multi Satellite Dish
Multi satellite dishes feature a more sophisticated technology than the kinds previously mentioned. They are able to receive both audio and video signals from a large number of satellite dishes in a very short period of time. Multi satellite dishes do not need repositioning or rotating in order to pick up a large number of signals, so once they are installed, there is no need to move them again.
Television Receive Only Satellite Dish
In some areas, people may having trouble receiving crystal-clear video and audio signals. If this is the case, buyers can opt for a Television Receive Only satellite dish, which is able to detect a wide range of frequencies sent by fixed satellite services. This is a good choice for remote areas where the signal is poor and cable TV is not an option.
How to Install a Satellite Dish
The installation of a satellite dish can be completed either as a DIY project or by requesting the services of a specialist. Users should follow a set of safety rules when attempting to install a satellite dish on their own, especially when they intend to install the device on the roof. Having a professional installing a satellite dish is recommended, because professionals know what operations to perform and can easily obtain the desired results when it comes to the quality of the image and audio.
A satellite dish is usually installed on the roof or the gable of a house or in a balcony for apartment buildings. The dish should not be directed towards a tree, especially when the installation occurs in winter, because the apparition of foliage needs to be anticipated. Users should also pay attention to the proximity of electricity wires, if any, because they may become dangerous especially in strong winds.
How to Find a Satellite Dish on eBay
When you decide that it is time to buy a new satellite dish because you are looking for a better audio and video quality for your favourite TV programmes, you need to take a few things into account. Comparing several models of satellite dishes may allow you to find the right one for your needs and budget. Pay attention to the technical specifications of all the models you compare in order to make the right choice for your specific requirements. One of the best places where you can browse through a large selection of satellite dishes is eBay. The website allows you to discover a large number of satellite dishes in many sizes and shapes and suitable for a variety of standards and frequencies.
Starting the search for a satellite dish on eBay should not pose any difficulties, simply because the process is a very straightforward one. All you have to do is type the words 'satellite dish' into eBay's search bar and then start browsing the results you get. Many buyers find the selection of results quite overwhelming, so narrowing them down may prove useful. You can refine the search results according to brand, size, frequency, style, and more. On the other hand, if you are interested in a particular model and you know from the start what model you are looking for, simply type it into the search bar and buy it in just a few minutes.
Conclusion
Satellite dishes are very popular choices for all those who love watching TV and are interested in high-quality signal as well as a wide range of programmes. The decision of buying a new satellite dish should be considered carefully, because these items are designed to last for the years to come and in addition to that, they may be rather expensive. Paying attention to things such as technical specifications and ease of installation can help buyers make an informed choice.
Satellite dishes are available in a wide range of stores, but buying them online proves to be a good choice because of the large number of models available. When shopping for satellite dishes on eBay, buyers should pay attention to the information provided by the seller about a specific product, as well as to the sellers themselves. Buying from a reputable source is a good way to make sure the investment provides good value for the money.