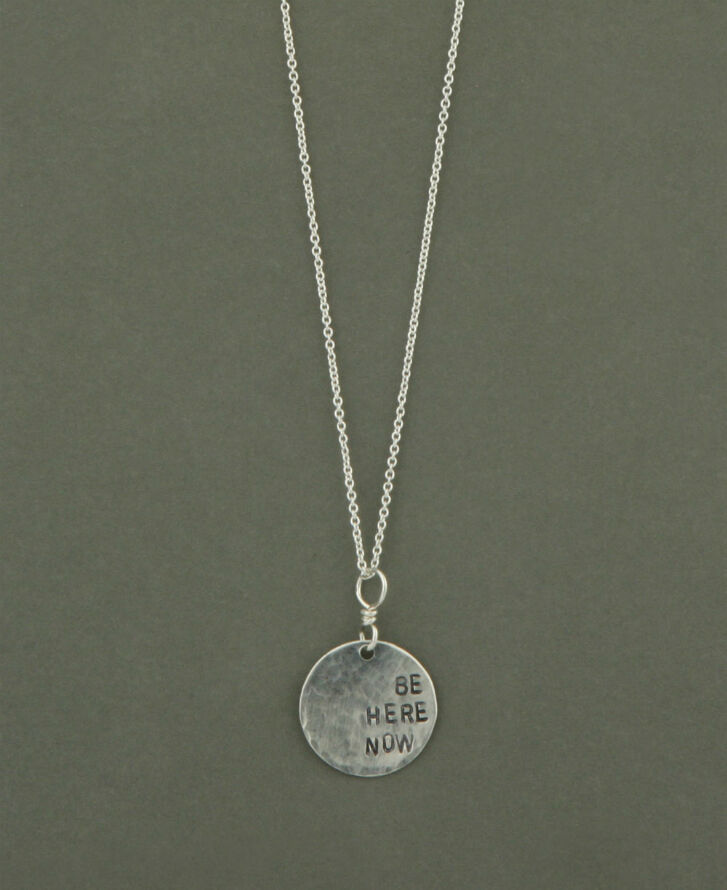 When people think about a personalised silver necklace, the first thing they imagine is often an engraved name. Although this is a common type of personalised necklace, there are many other types, as well. Other types of personalised necklaces include pendant engravings, names and words, lettering, best friend necklaces, and symbols. Personalised necklaces are a great gift to commemorate an event, such as a wedding or vacation, and are also a great choice as a birthday gift. When purchasing a personalised silver necklace, buyers should know the types of personalisation options, as well as the different varieties of silver available. Buyers also need to know how to properly care for the jewellery. Personalised silver necklaces are available in department stores, smaller independent shops, and online at a variety of websites. eBay has a large selection available, with necklaces that suit many occasions and any budget.
Ways to Personalise a Silver Necklace
Personalised silver necklaces make a thoughtful gift, and are often used to mark special events, or time periods. Individual touches can be added in a variety of ways. Different stones are used to add sparkle or personal designs. Birthstones are a popular option, especially if the necklace is to be given as a birthday gift. Personalised necklaces come in several types. Some of the most common are discussed in the sections below.
Engravings
The pendant of a silver necklace can be engraved with small messages, dates, or a name. The amount of engraving and the size of the lettering depend on the size and style of the pendant. Popular shapes for engravings include hearts, dog tags, and circular pendants.
Name or Word Outlines
Another popular personalisation option for women is to have their name written in silver. Silver necklaces can be purchased with a specific name, in the proper spelling. Other words are also available. Popular options for wording are astrological signs and other personalised descriptive words or numbers.
Letters
Another popular style is to engrave the wearer's initials, or even a single letter. This is simpler and cheaper than spelling out an entire word or name. It also keeps the pendant smaller, though still with a personal touch.
Best Friend Necklaces
Best friend necklaces are two necklaces that work together. They are typically worn by two people, in honour of their relationship or friendship. They are popular between close friends. Sometimes they feature engravings. Other times, the necklaces are each one-half of a pendant that, when placed side-by-side, form a complete shape or message. One common type is a broken heart, with each person wearing one half of the heart. When placed together, the two halves become whole.
Symbols and Charms
Symbols from other cultures or languages are popular. They are often chosen because the symbol has a particular meaning for the wearer. Popular examples include Chinese characters, Celtic symbols, peace signs, Yin and Yang, male and female symbols, and the yoga "om" symbol. Symbols are available for virtually any activity or group.
Some people collect different charms for their necklaces. Charms are often worn to mark a specific important event in a person's life.
Different Types of Silver
Silver is a delicate material in its purest form, and so it is typically mixed with other materials in an alloy to make it stronger before being shaped. There are many types of silver available. Each type is appropriate for different uses. Some of the most common types of silver are explored in the following sections.
Sterling Silver
Sterling silver is a high grade alloy of which silver makes up more than 90 per cent. Pure silver is extremely malleable, which makes it a good choice for intricate, decorative pieces and pendants. However, chains and larger pieces must typically be more durable, which is why sterling silver is used for many such items. Sterling silver is one of the most common types of necklaces available.
Britannia Silver
Britannia silver is an alloy containing about 96 per cent silver and four per cent copper. Britannia silver replaced sterling silver as the standard from 1697 until 1720. Britannia silver should not be confused with Britannia metal, as Britannia metal contains no silver. Britannia silver is marked with the numerals "958", or the stamp of Britannia.
Alpaca Silver
Alpaca silver is made up of copper, zinc, and iron. It is similar to stainless steel, but is more flexible. Alpaca silver is hypoallergenic. It is sometimes called "nickel-copper plating". It is easy to care for, and easy to clean. It is a very common silver used in jewellery.
German Silver
German (or nickel) silver contains no silver. It is an alloy of 60 per cent copper, 20 per cent nickel, and 20 per cent zinc. Although it is similar to silver, is is a yellow-grey colour instead of white. It is corrosion resistant, tough, and flexible.
Chains and Cords
Silver necklace chains come in many styles, as well. Most are sterling silver, though other options include satin ribbons, leather cords, twine, and other materials. Regardless of the material used to close or tie the necklace, it is important to make sure that it does not come loose. If the necklace is not properly secured, it can loosen, slip off the neck, and be lost.
Personalised Sets
A personalised silver necklace stands out when paired with a set of matching earrings or a bracelet. Some personalised sets are sold together. Buyers who cannot find a package deal they like can often find separate earrings or bracelets similar enough in style to the necklace to make them pop.
Caring for a Personalised Silver Necklace
Once they have bought a personalised silver necklace, buyers need to know how to care for it properly. Proper care ensures that it stays beautiful, and prevents it from falling apart or breaking.
Polishing the necklace is the first step to keeping it shiny and preventing it from discolouration and tarnish. When polishing the necklace, be sure to use a cotton cloth. After the initial polishing, if there is any remaining tarnish, the user must use a rinse to remove the rest. Purchase silver dip, making sure it is designed for silver and not gold. Dip the necklace into the bath. Chemicals typically work fast, so when bathing the necklace in a bath, pay attention and remove the jewellery at the proper time. If jewellery is left in the bath for too long, the shine may dull. After removing the jewellery from the chemical bath, rinse the necklace off in water. Dry and shine with a cotton cloth. Repeat the process for best results.
Although the above is good general advice, be sure to read the proper care instructions for the individual necklace. Specific silver care instructions can be found online.
How to Buy a Personalised Silver Necklace on eBay
Begin a search by entering "personalised silver necklace" into the search bar on eBay's homepage. This returns scores of results, many with names on them. To narrow down the search results, enter more descriptive or specific keywords. For example, enter the type of silver, preferred engraving options, the name or initials, or the name of a specific symbol.
Once you have found one or more items you like, read the detailed item description to make sure the items meet all your requirements. Before committing to a purchase, be sure to learn about the seller. Check out the seller's other items, to see if there are matching bracelets or necklaces you like. The seller may even have jewellery items that do not match, but which you like anyway. This can save you money, since combining shipments reduces the cost of postage. Check out the seller's feedback scores, and read any comments left by previous buyers. Sellers with a lot of feedback are a good bet, since they are likely to provide you with a smooth, satisfactory transaction.
Conclusion
Personalised silver necklaces are a thoughtful gift, and are sure to be appreciated. It can be a perfect gift for birthdays, Christmas or Mother's Day. They come in many different styles. Some of the most common personalisation options include symbols, engravings, best friend necklaces, names or wording, and initials. There are also many types of silver available. Some of the most popular silver alloys are sterling silver, Britannia silver, Alpaca silver, and German (or nickel) silver. Different forms of silver contain various amounts of pure silver, so their prices vary.
The pendant chain or cord can also be personalised. Some options include silver chains, leather or woven cords, ribbons, and strings. Make sure that the piece is properly clasped so that it does not loosen and become lost. Once the jewellery has been purchased, be sure to properly care for it so that it stays shiny and lovely for a long time. Over time jewellery can become discoloured and tarnished. Silver also collects grime. Proper care keeps it in nice condition.
Personalised silver necklaces are available in department stores, specific shops, as well as online. eBay has a large selection of silver necklaces available for purchase. Look for matching bracelets or earring to complete a specific look or style.