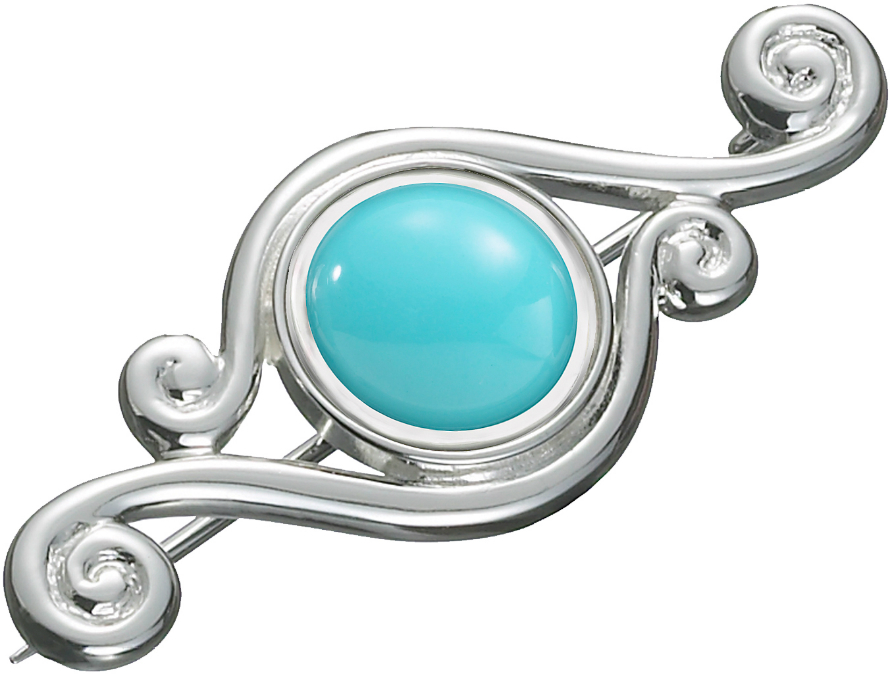 How a person purchases a pin on eBay depends on which sort of pin they want. There are many different types of pins, most of which are available on eBay if a buyer knows what they want. Pins have been worn for centuries for a vast variety of reasons. Many of these pins are decorative in their own way, while others are purely functional. The purely functional pins are usually used in sewing or other crafts. There is also the safety pin, which is usually not meant to be seen, but is still a needed item.
The more decorative pins are hat pins, badges, brooches, and hair pins. Each of these have a number of uses and many of them are collectible. There are people with large numbers of pins with which to accessorise. Others have stylised pins to keep their clothing together. When deciding to purchase a pin from eBay, there are a few things to consider: first, which type of pin is wanted; second, consider the collection or the person for whom the pin is being purchased; finally, it is simply a matter of knowing how to search for it on eBay.
Types of Pins Available
There are just about as many pins available as there are people who wear them. They can be functional, fashionable, or both. Men and women wear different types of pins. Many of the pins designed for men are both decorative and functional, depending on the pin. Pins also come in a vast variety of metals, ceramics, enamels, and vintages.
Hat Pins
Although the elaborate hats of the past are not worn nearly as often as they once were, many people still collect hat pins. These pins range from having simple to complex designs. They may also contain a gemstone, such as a diamond, ruby, or one that matches the style of the hat. Although most people interested in hat pins collect them, some still use them to keep hats in place. They are normally long and needle-like, and they can be made from any sturdy metal.
Hairpins
Hairpins can be just as decorative as hat pins. There are hundreds of styles, fashions, sizes, shapes, and decorations associated with the hairpin. Most hairpins come with a type of locking mechanism to keep them in place. Hairpins may be sharp or blunt. These pins are extremely functional for holding hair back or in a specific style. Many of the hairpins can be made from plastic, metal, precious metal, and other materials, including wood.
Badges
The name of this type of pin is extremely deceiving. A badge, when speaking about pins, is a round piece of metal, usually tin, aluminium, or other inexpensive type of metal. These can be worn by both men and women and are highly collectible. A lot of people wear sayings that they like, or wear a button to support a cause or a campaign.
Tie Tacks
Worn by both men and women, tie tacks are also sometimes called tie pins. Some of them have a sharp edge that is poked through the tie, while others do not. The tie tack is meant specifically to keep a tie in place while moving around. Many tie tacks are extremely decorative. They can have depictions of a person's hobby or contain gems. Tie tacks are predominantly worn by men, but women who have jobs where they have to wear ties also wear them. Both men and women collect tie tacks, and they come in precious metals as well as non-precious metals.
Sewing Pins
Sewing pins are usually very plain. The fancy type of sewing pin is one with a brightly coloured ball on the end. They are extremely functional for sewing and are rarely worn. These pins are taken out of a piece of fabric before the garment leaves the seamstress or tailor. Sewing pins are ordinarily made from a cheaper metal.
Military Pins
Military pins are those given to the soldiers of all nations as a sign of accomplishment. These are made from a variety of different metals and are usually only found owned by servicemen, in collections, or at military surplus shops. Most of these pins are earned, rather than purchased.
Brooch or Lapel Pins
A brooch, or lapel pin, can be worn by a man or a woman. Some of them are highly stylised and flashy, while others are understated and subdued. These are the most common type of pins worn as jewellery.
Below is a summary of a few types of collectible and functional pins that are available for purchase on eBay. Each is unique in its own way and can be collectible.
Pin

Description

Sewing pins

Variety of lengths

Variety of purposes

Variety of colours

Mainly functional

Inexpensive

Sharp or blunt

Hat pins

Majority are long

Purpose is to hold a hat on a head

May be plain or highly stylised

Collectible

May have gemstones

May be made of noble metals or noble alloys

Can be expensive or inexpensive by type

Very sharp

Tie tacks or tie pins

Majority are short, usually tie-sized

Used to hold ties in position

Can be decorative or plain

Can be made from noble metal

May have gemstones

Collectible

Functional

May be expensive or inexpensive

Buttons or pins

May contain slogans

May be in different shapes, animals, plants, etc.

Range from expensive to inexpensive

Antique collectibles

Wearable

Precious metals or coated metals

Hair pins

Blunt or sharp

Functional

Collectible

Every style, shape, or figure imaginable

Can be expensive or inexpensive

Used to tie hair back mostly by women

Variety of sizes

Military pins

Not generally collectible

Awarded, not purchased

Come in many sizes, shapes, and colours
This is by no means an exhaustive list of all of the types of pins. There are many more available to consumers. Listed here are the main types that a person may come across while searching on eBay.
Purchasing Pins for a Collection
Many people collect different types of pins. The collections can range from ordinary to strange to highly decorated. There are hundreds of styles of pins that a person may want to collect. There are also people who collect different types of pins and use them. Although some pins are not fashionable, as in the case of the hat pin, they are still used on occasion. Most of the functional hat pins are reserved for special occasions, like religious services or to anchor a wedding veil.
Most pins, such as tie tacks, hair pins, and hat pins come in just about every imaginable figure, sport, shape, size, animal, or object. A person may collect pins in general, or they may collect a specific type of pin. They may also get even more specific by choosing the pin that represents an object, animal, or sport.
Purchasing pins for someone who collects them takes a fair amount of research and knowledge. If the collection has not been seen it may be better to ask the collector which pins of a certain collection they are missing. This is especially important when purchasing a pin for a person who collects pins that are retro, antique, or vintage. These types are more expensive, more likely to be made from a noble metal, or real gems. Some of these pins available may look like their antique counterparts, but are actually reproductions with little or no value.
Finding Pins on eBay
When finding pins on eBay, usually a person should have the type of pin they want in mind. Once they do, they can go to eBay's website and simply type in the appropriate search terms. The search terms can be something to the effect of "antique pin", or more specifically, "sports tie tack". Each search yields entirely different results. If the specific pin cannot be found under a particular listing on eBay, the search terms may need to be changed to find the right pin. There are many different ways to use search terms on eBay.
Once the keywords or search terms are straightened out, a person can browse through the listings that match the search terms. This is similar to browsing in a shop, but with a massive amount of choices depending on the search terms. Look at each listing carefully to find one that fits into a collection or interests a buyer, and then simply click on a listing.
A detailed description, photos, and the seller's information is shown on the detailed page. Pay close attention to the description and seller's policies. If there is anything missing or unclear, then there is a convenient "ask the seller a question" option. Most sellers are happy to answer questions and provide information that they know about a pin. The seller's return policy is also important because if the wrong pin ships or becomes damaged in the shipping process, knowing the recourse that can be taken is a good idea.
Buying Pins on eBay
When you have reviewed the detailed listings of the pins that you would like to purchase on eBay, you can look at the seller's feedback. The seller's feedback is important because it tells you what to expect from a seller. Many sellers on eBay have a high feedback rating because they care about their business. Some do not have a high rating and eBay tends to filter out those who are scam artists or who do not ship the products once they have been paid for by the customer. The feedback rating is easy to understand, allows a buyer to see previous customers' comments, and shows how much, and for how long, the seller has sold on eBay.
eBay has ratings for each seller. Some sellers have a specialised designation, and they are referred to as top sellers. This means that the seller has a particularly high feedback rating, is known to be trustworthy, and has a large amount of positive comments. These sellers are usually the best with which to do business.
Conclusion
Although pins seem as if they are unlikely products to be collectible, there are some that are very collectible and expensive. Antique, vintage, and retro pins are especially desirable. When searching for a particular pin on eBay, be sure to use search terms that are relatively specific but not too specific. A buyer should want to start with a general term, and then narrow it down. A person should keep in mind the wearer or collector when purchasing a particular pin for a collection. If they do not, they may end up with a duplicate. When the perfect pin is found, ordering it from eBay's website is a simple process after checking out the seller. The types of pins available are vast and some of them come in every shape imaginable. They can be functional or just collectible. The auction website, eBay, has a large selection of each type of pin. No matter which type of pin you are looking for, it can usually be found on this auction website.