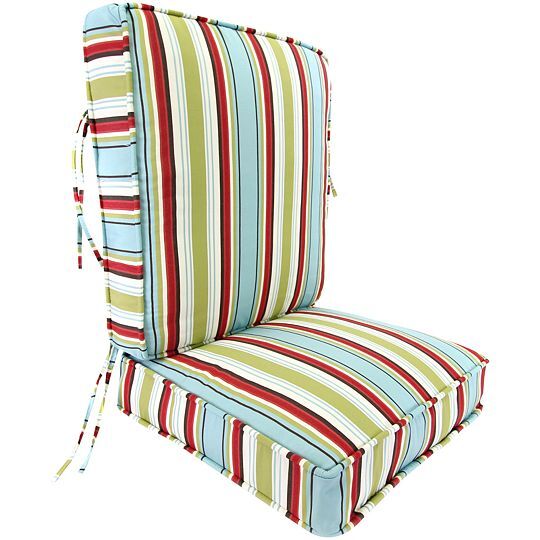 Cushions are frequently used in contemporary homes to add interest and comfort. They are available in many different styles and colours, so matching a cushion to existing decor is fairly simple. Because they are available in so many designs, cushions also provide an opportunity to make a statement and express personal tastes.
Cushion Materials
Owing to the diversity of materials available for cushions, it may sometimes be difficult to narrow down the possibilities before making a choice. Knowing exactly what the possible options are, however, is a big step towards reaching that all important decision.
Natural Materials
Cushions were traditionally stuffed with natural materials such as feathers, horsehair, wool, straw, and even dried moss and seaweed. These provide various levels of padding and comfort.
Hair
Horsehair is considered an excellent stuffing and is still used by upholsterers today. It is superbly resilient, retaining its shape for years. Horsehair is washed and sterilised before being spun. The twisting process imparts elasticity. Various lengths of hair are available, with longer hairs prized for their resilience. Cheaper, shorter, lengths of horsehair are mixed with other types of hair.
Vegetable Fibres
Various vegetable fibres have been used as stuffing materials throughout history. Coconut husks were traditionally used in Asia and continue to be used today. The husk is curved which gives it resilience and spring. However coconut husk disintegrates more quickly than many other stuffings. Sisal, a type of agave, has a strong, stiff and durable fibre that has been used in cushions, and the fibre from dwarf palm leaves is still commonly used today. Other vegetable derived stuffings include kapok tree seeds, which are long and silky, and buckwheat hulls.
Feathers
Feathers are still popularly used today. Amongst the most expensive are eider duck down breast feathers, which are valued for their softness. The down is the layer of fine feathers underneath the tougher outer feathers that provide birds with protection against the elements. Down feathers provide excellent insulation as well as padding, and are widely used in quilts and duvets. Other bird feathers are also used, including poultry. Feathers are washed and sterilised before being used. Other types of stuffing are made from scraps, such as hessian, cotton, and wool. These are known as rugging.
Latex
Natural latex from the sap of the rubber tree is also used for stuffing in some cushions. Latex rubber is resilient and supportive, retaining its shape well. All natural stuffing materials have to be evaluated as to their quality and cleanliness. Although there are quality standards that have to be adhered to, lower quality natural stuffings have less resilience and softness.
Synthetic Materials
There are also different types of synthetic stuffing materials available, including polyester and other materials such as rubber foam. While in the past, synthetic fibres were generally not as comfortable as natural materials, advancements have led to softer and more resilient synthetic fibres and they are being increasingly used due to their many advantages. While properties vary, the main advantages synthetic materials have over natural materials are their cost, durability, maintenance requirements, and hypoallergenic properties. The cost of synthetic materials is usually less than natural materials, making them an economical choice. Synthetic materials often last longer than natural materials, which may sag and lose their shape with age. They are also generally easier to clean and maintain, and usually machine washable, unlike cushions made with natural materials that need to be washed with care. Lastly synthetic cushions are often hypoallergenic and can be more appropriate for those with allergies to feathers and other natural materials.
Foam
Polyurethane foam is the most frequently used material in upholstered cushions but not as frequently used in scatter cushions. It is comfortable to sit upon and extremely cheap.
Latex
Synthetic latex may refer to a type of synthetic rubber or to a combination of natural latex and either synthetic rubber or polyurethane.
Fibrefill
Fibrefill refers to synthetic materials that have been manufactured to result in a soft mass of fibres. The materials used could be olefin, a type of polypropylene and polyethylene fibre, or acetate, which derives from cellulose and acetic acid. However, polyester is the most usual material used.
The Polyester Cushion
Polyester is manufactured primarily from ethylene. One method is called filament yarn manufacture and involves heating materials to a high temperature so that polyester can be shaped in strands, before they are cooled and cut into fragments. These fragments are heated again into a solution and shaped further before being cooled again. Fibres are made up of several stable molecules which give polyester its inherent strength and resilience. It is used in many products, including clothing and soft furnishings. Polyester fibrefill cushions have many advantages over cushions made either with natural materials or other synthetic materials. It has all the advantages cited above for synthetic fibres. Additionally, because polyester absorbs oil but not moisture, it can be treated with chemicals that impart fire resistance. It is resistant to damage caused by moisture and mildew. Polyester that has been preshrunk will not lose its shape and it provides lasting support for the head, neck, back and shoulders.
Choosing Polyester Cushions
Like natural materials, polyester is available in different quality grades. Quality is a key factor as to how comfortable a polyester cushion will be and how long it will last. Price will often give an indication as to quality, but buying from a reputable seller who provides product information and receives good feedback is also a good bet. Polyester cushions come in different densities, with soft and medium densities generally appropriate for scatter cushions and medium to firm densities generally appropriate for bolsters and seat cushions, although firmness is largely also a matter of personal preference. The method of manufacture and form of polyester affects the shape of the cushion. Cushions made with fibrefill batts or sheets may be less likely to become lumpy than those made with loose fibrefill. Some types of polyester fibrefill fibres have air holes that help the fibres resist matting and, therefore, help the cushion retain its shape. Polyester cushions are generally hypoallergenic, and this is usually stated by sellers and manufacturers in their product descriptions. It should not be assumed that all synthetic materials are hypoallergenic, though this is usually the case. Bear in mind safety standards. All cushions and cushion pads sold in the UK should comply with the Furniture and Furnishings (Fire Safety) Regulations 1988 (amended 1989, 1993, and 2010) though cushion covers are exempt. This is more of a consideration when buying from outside the EU or when buying used items. Due to the frequent use of polyester stuffing in cushions, there is a huge range of styles of polyester cushion to choose from, from traditional and retro or vintage to contemporary and novelty designs. Entire cushions may be purchased, or cushion pads and covers may be purchased separately. The useful properties of polyester extend to its use in cushion covers. Its moisture resistance imparts stain resistance and any spills can be easily wiped off. These properties make polyester a good choice for outdoor cushion covers in particular. The fibres retain their strength and can handle heavy duty use, for example as seat cushions, without stretching and fraying. Polyester covers can be washed frequently without weakening. The fabric is easily dyed allowing a huge range of colours and styles. When purchasing cushions and covers, look out for promotions and multi buy offers. Cushions are often bought as a set and styles change, so it may not always be possible to buy an identical one at a later date.
Find Polyester Cushions on eBay
Polyester cushions can be bought from several sellers at eBay. Listings can be found by opening the Home & Garden tab at the left of the eBay homepage and clicking on the Home & Garden link. This will bring up further options. Open the Furniture & Living tab and click on the Home Decor link. Click on the Cushions link and under Type select Cushion or Cushion Pad. There are also options to select bolsters and seat cushions if these are specifically required. Whichever option is selected, scroll down to Material and click on Polyester. This will bring up a selection of polyester cushions, which can be refined further by colour, style or other criteria. Polyester cushions can also be searched for using the search field at the top of eBay pages. Simply type in "polyester cushion" or more specific terms as required.
Conclusion
Polyester cushions are a great addition to the home. Not only are they economical and readily available, they are durable, long lasting and supportive, retaining their shape for years. Polyester cushions are machine washable so are easy to clean and maintain. They are frequently hypoallergenic making them suitable for allergy sufferers. They resist moisture and will not be damaged by mildew or other moulds. Choosing a polyester cushion will take into account factors such as quality, price and method of manufacture. Because polyester is such a popular stuffing for cushions there is a wide range of styles to choose from. Buy from a reputable seller and check that cushions comply with fire safety standards. Look out for promotions and special offers. Polyester cushions last for years and will provide an added dimension of warmth and comfort to the home.