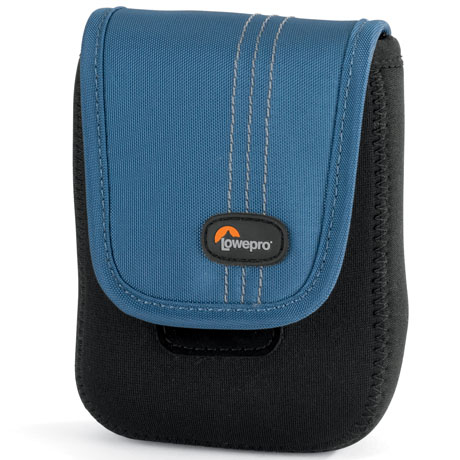 There are essential features to look for when buying a protective case for a camera, no matter what its type, model, or size. In addition, professional cameras and paraphernalia require specially designed camera cases. The more expensive the equipment, the more carefully the right camera case or bag to protect gear should be chosen. Excellent quality and flexible features are paramount in making the right purchase decision.
Basic Tips in Buying a Camera Case
Look for a camera case or bag built with sturdy materials, durable construction, and superior craftsmanship. Snaps, zippers and contraptions have to open or close easily for rapid access and pack up. Straps, handles, loops, and other fastenings should be securely attached. All fixtures must be made to last. Waterproof, all-weather, and shockproof properties are also plus factors to shield the camera against rough handling and the elements.
Customisable features are necessities for professional cameras with interchangeable components and optional accessories. Camera cases and bags of all sizes should feel comfortable when carried or attached to the body. Since professional cameras are heavy and bulky, heavy-duty cases or bags should have a streamlined design and weigh as little as possible without compromising strength and holding capacity. On the other extreme, even the smallest, lightest digital cameras need adequate coverage because flimsy protection could damage the device's fragile mechanism.
Portability and Protection
Photography as a hobby or a profession demands great mobility and instant access to the camera and accessories. A camera case or bag's functionality should be practical for photographers that are constantly on the go. It should also enable equipment to be set up, packed up, and moved to the next shooting location immediately and with ease. Portability must not sacrifice protection, so choose a camera case with lightweight yet strong construction and sufficiently padded casing. A tough exterior shell serves as a buffer against accidental dropping, bumping, occasional rough handling, and the gruelling aspects of travel.
Appropriate Compartments and Pockets
Cases or bags with ample interior space, adjustable dividers, and enough pockets are ideal for high-end cameras with removable attachments and extra accessories. Flexible options are also useful to accommodate several cameras of different configurations. In comparison, a basic case for a compact camera should at least have a few pockets to hold minimum accessories like memory cards and spare batteries.
Right Size for the Right Fit
A camera case or bag is just the right size if its main compartment provides a snug fit for the camera body. At the same time, the opening must make it easy to take out the camera any time a not-to-be-missed photo opportunity presents itself. The case compartments should cradle the lenses, other delicate components, and accessories with adequate padding between the partitions. To prevent the parts from bumping into each other during transit, the layout should not leave them room to roll around or slide over.
Brand-Specific, Universal or Generic Camera Cases
Major camera manufacturers sell branded camera cases and bags that are custom-made for their proprietary models. The dimensions and compartments are specifically measured to fit the camera's main body and components. Pockets accommodate accessories as well.
Purchasing a brand-specific case or bag is ideal but not necessary. A second-hand camera for sale may not come with its original case, or a camera case may be damaged or lost. In such situations, plenty of universal or generic products are compatible with popular camera brands and models, including digital single lens reflex cameras (DSLR), single lens reflex (SLR) and twin lens reflex (TLR) types.
Hard Shell and Soft Cases
Hard/pro cases are designed for extra protection and shock resistance. They are constructed of rigid plastic, aluminium, or other stiff exterior material. Travelling cases come equipped with telescopic handles and wheels.
Soft cases are made of a variety of materials such as canvas, nylon, leather, synthetic leather, neoprene, polyester, silicone, gel, rubber, suede, synthetic suede, vinyl, or other poly-synthetic protective materials. Some camera bags are built with a combination of components, like rubber handles for a more comfortable grip or a reinforced outer shell for shock resistance and premium durability.
Size Categories of Camera Cases and Bags
Camera cases and bags may also be classified into sizes and types that fit small, medium, or large format cameras. In making one's selection, consider also how the camera is carried around during trips and the photo session environment.
Small camera holders include sleeve, skin/armour, wallet/mini case, compact case, pouch, holster, belt bag, waist pack, or fanny pack. Their simple design and easy opening allow direct access so that the camera can be immediately pulled out for instant shoots. However, they provide very limited storage space, if any, for accessories.
Mid-size cases and bags are available in several types such as carry/shoulder bags, messenger bags, cross-body bags, and hybrid slings. Their range of styles can accommodate camera types from point-and-shoot to larger SLR and DSLR models. Medium-size bags are spacious enough to hold assorted accessories yet handier to carry around and access than bulkier bags.
Large-size bags and cases comprise heavy-duty types that are meant to carry all the paraphernalia of the professional photographer or serious hobbyist. They include backpacks, cargo bags, and wheeled bags. They hold maximum storage space for bigger camera equipment, but their bulk and weight make them more cumbersome to lug around.
Professional photographers and enthusiasts own multiple bags to suit various cameras, accessories, occasions, shoot locations, and purposes.
The following table is a general guide to buying the right case or bag to fit one's camera type, size and, accessories. Depending on one's preferences and budget, a range of materials, styles, and colours are available.
Type

To Fit Camera Type

Typical Features

Advantages

Disadvantages

Recommendations

Wallet/mini case
Compact case/Pouch
Skin/Armour
Sleeve

Small
Mini
Slim digital
Point-and- shoot

Sleeve, Skin/Armour: protective shell for snug fit
Pouch or small case may provide space for memory cards, extra batteries, and mini tripod

Light weight
Can be placed in pocket, purse, or bag. Attached to bag strap
Easy access, mobility, and convenience for point and shoot photography

Sleeve/skin/armour provides no storage space for even small accessories

Choose one with padded lining for adequate protection;
wrist strap for easier, more secure handling and ready access

Holster

Small: Single, minimal accessories
Large:
Large fixed-lens or
SLR
Non-professional DSLR
Ultra-zoom digital

1-2 pockets for spare batteries, memory card
Larger size can carry extra lens
Shoulder strap, belt attachment

Light
Handy access for outdoor/
wildlife shoots, photojournalism
Can be slung on shoulder or attached to belt or bag strap
Larger size than compact case can hold more accessories
Thicker, more durable construction offers stronger protection than sleeve/skin/armour

Bulky holster may
feel uncomfortable when sitting

Choose one equipped with removable shoulder strap and belt loops

Belt bag
Waist pack
Fanny pack

DSLR, several lenses, and accessories

Padded belt holds bag securely at the wearer's waist or hip area

Easily accessible gear
due to wide, shallow shape
Quick access for spontaneous shoots

Chunky load may
make it difficult to crouch, bend, or sit

Small size ideal for compact camera does not get in one's way and does not have to be removed

Carry bag
Shoulder bag
Messenger bag
Cross-body
Hybrid sling

Bigger sizes can accommodate professional DSLR, lenses, accessories

Compartments can be reorganised with removable dividers
Padded partitions protect equipment and parts from bumping each other
Multiple pockets to hold accessories

Can hold lots of gear and accessories

Heavy shoulder bag has
uneven weight distribution
Can be heavy to lug
and impede mobility

Choose a bag with adjustable length strap that is convertible to cross-body bag

Backpack
Rucksack
Sling

Professional camera

Large capacity
Dividers can be moved around to organise space and provide buffer of protection between camera components

Can carry plenty of paraphernalia
Even weight distribution
Leaves arms free for unimpeded movements
Carrying on one's person while travelling provides security of expensive equipment against theft

Heavy weight can slow one down
Has to be taken off one's body to access camera and accessories or change lenses

Choose versatile variations:
- a sling type can be worn on the back and rotated to the front to access gear without removing the bag
- a combo backpack/beltpack; beltpack can be swung to the front while the backpack remains in place
Conclusion
Camera cases and bags play an important role by providing protective storage for delicate equipment. At the same time, they should allow ready access for the photographer to capture precious moments and rare shots.