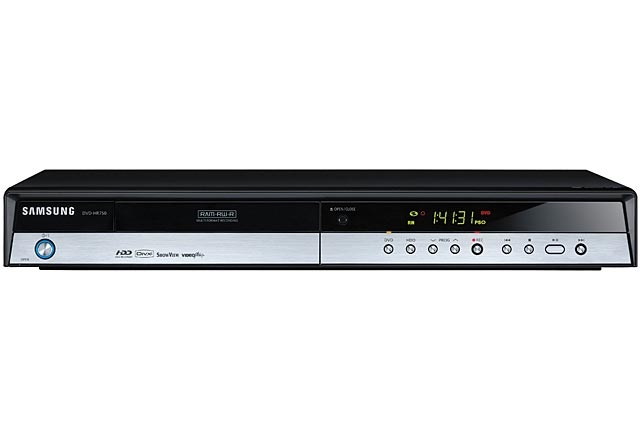 A region 2 DVD player is designed to play DVDs from Europe, Japan, the Middle East, and parts of Africa. Many models also play CDs. Buyers who want to play DVDs from other regions can choose to purchase a multi-region DVD player that can play region 2 DVDs as well as other regions, most commonly region 1, which encompasses the United States and Canada. Purchasing a DVD player designed for the correct region is an important part of the buying process. When buying a region 2 DVD player, buyers should also consider the type of video and audio outputs they require. If buyers have an high-definition DVD player then an S-video or component connector offers the best picture quality. DVD players are available at department stores and electronics shops, or buyers can choose to visit eBay.. eBay provides buyers with an array of region 2 DVD players, catering for every budget, video connection, and audio type.
What is a Region 2 DVD Player?
DVD players and their content are divided into regions. A region is an area of the world or a group of countries in which a particular DVD can play. There are eight regions in total, plus one free region. Region 2 DVD players work for discs from Europe, parts of Africa, Japan, and the Middle East. Discs from other regions cannot play on a region 2 DVD player. The chart below provides buyers with a simple method of identifying which DVD player and disc regions apply to particular areas. Region codes are usually displayed on the packaging of the DVD player and discs.
| Region | Countries |
| --- | --- |
| Region 0 | Region free |
| Region 1 | United States, Canada |
| Region 2 | Europe, Japan, Middle East, South Africa |
| Region 3 | Southeast and Eastern Asia |
| Region 4 | Australia, New Zealand, Central and South America, Caribbean and the Pacific Islands |
| Region 5 | Russia, India, Africa, Mongolia and North Korea |
| Region 6 | China |
| Region 7 | Reserved for future use |
| Region 8 | Special venues such as aeroplanes and ships |
The chart above allows buyers to choose DVD players and discs for the appropriate region. This prevents the disappointment of buying DVDs that are not compatible with the DVD player.
Region 2 vs. Multi-Region DVD Players
For buyers looking for a DVD player who intend to watch only region 2 DVDs, buying a less expensive region 2 DVD player is a good, cost effective option. For those who plan to predominantly watch region 2 DVDs, but want the option of playing discs from one or more alternative regions, a multi-region DVD player may be the best option. The most popular type of multi-region DVD player works for region 2 DVDs as well as region 1, which allows UK buyers to purchase DVDs from the United States.
Features of Region 2 DVD Players
Region 2 DVD players are available with a wide number of features, including video and audio connections and USB connectivity. These features should be considered when purchasing a region 2 DVD player to ensure that it best meets the needs of the household.
Video Connections for a Region 2 DVD Player
When purchasing a region 2 DVD player, one of the most important aspects is the type of video connections that it uses as this has a significant impact on the quality of the on-screen images. At the very least, a region 2 DVD player should be equipped with a composite video connector and a SCART socket. If only these two connectors are available, it is advisable to use the SCART socket where possible, as this provides the best picture quality. While composite video still provides a better image than VHS, SCART is superior to both. For those who want the very best image quality and have a high-definition TV, DVD players are available with component video or an S-video connector.
Audio Connections for a Region 2 DVD Player
Audio connections for a region 2 DVD player are important to many buyers. All standard DVD players have an audio output connection of some kind, but different output connection types offer different sound quality and performance. Most modern DVD players have Dolby Digital audio capabilities, offering high quality sound. If buyers plan to incorporate their region 2 DVD player into a home theatre system, it needs to be able to support Dolby Digital audio technology and an appropriate receiver or decoder, complete with five speakers and at least one subwoofer.
Virtual Surround Sound for a Region 2 DVD Player
Some region 2 DVD players have virtual surround sound built in and play the audio through the TV speakers. While this is not true surround sound, it does offer better audio quality than a standard DVD player. Some also have an audio amplifier built in, with six audio outputs, which bypasses the need for an external Dolby Digital decoder or amplifier.
USB and Memory Card Slots for a Region 2 DVD Player
Many modern region 2 DVD players feature USB or memory card ports. These allow buyers to connect their cameras, smartphones, or other digital devices to their DVD player, to project the contents, such as photos, onto a TV screen. These DVD players are more versatile than standard models, and are great for people who want to share their pictures in a simple and convenient way.
Types of Region 2 DVD Player
Lower cost region 2 DVD players tend to be lightweight, but also quite flimsy. Ideally, buyers should purchase a robust DVD player as it is far less likely to experience frequent faults.
Region 2 Multi Disc DVD Player
Multi disc DVD players allow buyers to load up all of the discs that they want to watch, then sit back with their remote and relax without having to get up repeatedly to change discs. This is ideal for those who like a TV or film marathon. Some multi disc players hold two or three discs, but others can hold as many as 30. These DVD players tend to be more expensive than standard, single disc models.
Portable Region 2 DVD Players
Portable region 2 DVD players are compact, lightweight units with a folding screen. They run on disposable or rechargeable batteries, or a rechargeable battery pack. Some have a remote control, although this is not essential as the small screen size means that is unlikely that viewers will sit very far away. The controls are also located on the body of the player. Portable region 2 DVD players are ideal for travelling, whether commuting on the train or with bored children in a car.
Battery Life of Portable Region 2 DVD Players
It is essential to check the expected battery life of a portable DVD player before buying, because a player with a short battery life can prove to be very frustrating. Three hours is usually the minimum acceptable battery life. If the portable DVD player runs on a battery pack, it is possible to order one or two spares so that buyers never run out of power. Many portable DVD players come with a carry case and a headrest kit to allow buyers to store the player safely and, if required, mount it to the back of the headrests in the car. It is also possible to purchase both a storage case and a headrest kit separately.
Buying a Region 2 DVD Player on eBay
When buying a region 2 DVD player on eBay, buyers have a whole host of items to choose from. If buyers know any specific details about the region 2 DVD player they wish to purchase, such as the brand, or any features, they should include this in their initial search from the eBay homepage to find the most accurate results.
To get the best quality region 2 DVD player and the most professional, and efficient customer service, buyers should check the feedback score of the seller before they confirm their purchase. A high percentage of positive feedback is a good indication of a reliable seller who consistently provides good service and products.
If buyers have any questions about the DVD player that they wish to purchase, they can simply contact the seller. If buyers need advice about which region 2 DVD player is best for them, they can visit an eBay store that specialises in DVD players or home entertainment. Not only do the stores stock a wide range of products, but the sellers may be able to offer help or advice.
Conclusion
Buying a region 2 DVD player allows buyers to watch European, South African, Middle Eastern, and Japanese DVDs. The prices of the players vary considerably as models offer different features, such as USB connectivity and memory card readers. Some region 2 DVD players are compatible with high-definition TV, offering superior image quality, and others offer home theatre surround sound functionality. Buyers should have a basic understanding of all of the options available to enable them to choose the most appropriate model for their home entertainment requirements. For TV or film marathon fans, multi disc region 2 DVD players are available that can hold up to 30 discs. For those who want to watch a DVD on the move or to keep the kids entertained in the car on a long journey, portable region 2 DVD players are available. eBay sellers offer a wide selection of region 2 DVD players to entertain every household.