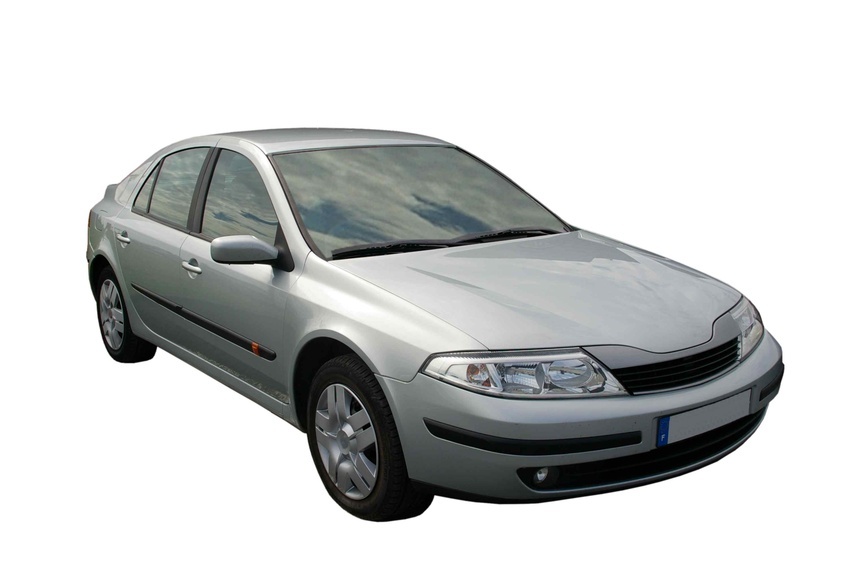 The Megane is a small family car that is available as a three- or five-door hatchback, saloon, coupe, convertible, and estate styles. Made by the popular French automobile manufacturer, Renault, the Megane debuted in 1995, and since then, it has greatly improved in every aspect, most importantly in its safety features and reliability. In the nearly two decades since the Megane was introduced, three generational models have been made, with a fourth model to be released in 2014.
Finding a new car is often a cumbersome process. However, using eBay for the car buying process makes things go more smoothly. Those in search of a Renault Megane can rely on eBay to locate their ideal car by model name, model year, car type, colour, condition, mileage, or fuel type. Choosing eBay ensures that customers have a convenient shopping experience.
History of the Renault Company
In 1899, three French brothers joined forces to begin a vehicle company. The company's innovation and inspiration came from Louis, an enthusiastic engineer, who was especially skilled at designing and building vehicles. Brothers Fernand and Marcel were keen businessmen who tended to the financial matters for the company. Initially, the Renault brothers focused their attention on making sports cars, and their autos were entered into popular city-to-city races. After securing several wins, the brothers earned the notoriety for which they had hoped, and their cars became popular. Business began to boom, and the Renaults built a factory near the Seine.
Prior to the start of World War I, Renault made buses, tractors, and commercial cargo vehicles in addition to cars. However, during the War, Renault also made ammunition, military airplanes, and tanks. Following World War I and II, the Renault Company once again focused their efforts on creating cars, and the company quickly expanded. More factories were opened in Eastern Europe, Africa, and Australia. In 1956, a rear-engine economy car, the Dauphine, was introduced. Then, in 1961, the Renault 4 and Renault 8, both hatchback economy cars, became popular.
In the 1990s, a new line-up was released and all models, including the Espace, Twingo, Megane, and Laguna were successful. Many of these are still popular today. Currently, Renault is the fourth largest automaker in the world, due in part to their 1999 merger with Nissan.
Choosing to purchase a Megane is a decision many drivers choose, especially because of the excellent reputation of the Renault Company. When purchasing a Megane on eBay, consumers have many choices to assist in their shopping.
Locating a Renault Megane on eBay
There are several ways to find a Renault Megane on eBay. eBay provides many refinements to help consumers narrow their selections so they can find the ideal car.
Locate by Model Name
There are three generational models that have been released since 1995. In 2014, a fourth model is expected to be released. When shopping on eBay, using the model name to customise the search is helpful.
| Model Name | Year |
| --- | --- |
| Megane I | 1995-2002 |
| Megane II | 2002-2008 |
| Megane III | 2008-present |
Rather than only knowing the model names, it is important to become familiar with some of the key features of each model when searching.
Megane I
The Megane I was released in 1995 and was one of the first vehicles to really focus on the latest safety features available then, such as a three-point seatbelt for the middle rear passenger instead of just a lap belt. Front belt pre-tensioners and load limiters, and driver's side airbag were other designs that set the Megane I apart from its competitors. Due to all of the safety structures, the Megane I was awarded with a 4-star crash test rating in 1998 by the European New Car Assessment Programme. The Megane I was available in 1.4 L, 1.6 L, and 1.8 L engines as well as in a 1.9 L diesel engine. In the spring of 1999, the first generational model underwent a few exterior changes, such as a restyled grille, as well as some new safety features and upgraded equipment.
Megane II
In September 2002, the Megane II was unveiled and was completely different than its predecessor. It was completely restyled in its design and it boasted some innovative technologies, such as a keyless ignition system and an optional sunroof. Continuing its tradition of putting safety first, the Megane II earned a 5-star safety rating in the Euro NCAP crash tests. The Megane II was available in 1.4 L, 1.6 L, and 2.0 L engines as well as in 1.5 L, 1.9 L, and 2.0 L diesel engines.
In 2004, the Renault Sport was introduced. It was equipped with a turbocharged petrol 2.0 L engine that produced a lot of power. Front and rear suspension changes improved handling, especially useful on rugged terrain. This model also featured a deeper, wider front bumper.
Megane III
In 2008, the third generation was launched. Particular attention was placed on improving the engine reliability of the Megane III, and Renault spent a lot of time restructuring and testing the engine. The Megane III is available in 1.4 L, 1.6 L, and 2.0 L engines as well as in 1.5 L, 1.9 L, and 2.0 diesel engines.
In 2012, the Megane III received a facelift and front LED daylights were added. In addition to a slightly different front grille with more chrome and black colouring, a new alloy wheel collection was made available.
Search by Model Year
The Renault Megane has been in production since 1995, and it has remained a popular car choice amongst consumers. To search by model year, choose the year desired. If looking for an earlier model, narrow the search criteria to only the years between 1995 and 2002; doing so, yields results for the Megane I. There are more options for buyers seeking later models, or those dating from 2004 and beyond. Some listings do not specify model year, so it is worth checking out these results as well.
Search by Car Type
Shoppers can also limit their search by car type. This is helpful because the Renault Megane comes in various body styles. These include hatchbacks, saloons or sedans, coupes, convertibles, and estates. Hatchbacks and saloons often fall under the broader term, standard car. Some styles are classified under another term, MPV; this refers to an array of multi-purpose vehicles that are considered to be compact family cars.
Search by Colour
Another way to search eBay for a Renault Megane is by colour. Although the most popular resale shades are black and yellow, the cars are available in a wide variety of rich, bold colours as well as subdued shades. Although eBay gives generic colour choices such as red, beige, or blue, Renault gives its models more unique names, such as arctic white, cayenne, and capsicum.
Search by Condition
Consumers can also search for Renault Meganes by condition, such as new or used. eBay sellers usually offer used models for sale, rather than new. However, there are different degrees to how "used" a car is. As such, buyers should be cautious when considering used cars. If the seller does not include detailed pictures of the vehicle, buyers should ask for prior to bidding.
Furthermore, buyers should not be shy in asking detailed questions about the vehicle's condition, especially if the listing description seems vague. Many listings are from certified dealers, not just independent sellers. Engaging in a transaction from a dealer may be appealing to shoppers, especially knowing that larger companies have the freedom to offer their own warranties and guarantees.
Search by Mileage
Another way to search for a Renault Megane is by mileage. Options begin with models that have less than 10,000 miles and end with those that have more than 100,000 miles. Several other mileage options in between these choices are also listed, and the most popular falls within the 50,000 to 74,999 range. The mileage is significant when looking at the cars, because it dictates what kinds of services are required for a car.
These services can range from inexpensive to pricey. For example, around 50,000 miles, many cars need the cooling system, transmission, and fuel system serviced. And, around 60,000 to 90,000 miles, timing belts need replacing. Knowing this, it is not surprising that there are so many available Meganes that fall within the 50,000 to 74,999 mileage range. Keep in mind mileage before bidding and take into account any services that may greatly impact cost.
Search by Fuel Type
Renault Meganes are available in two different fuel types. The first, petrol, is the more popular option. The second fuel type is diesel. Both petrol and diesel are made from mineral oil but use different refining methods. Diesel is easier to refine than petrol, has more energy, and less CO2 emissions. However, engines powered by petrol are cheaper to run.
Sorting
When customising a search for a Renault Megane on eBay, the buyer can sort the way the options are presented. Depending on personal preferences, the buyer can have the listings given by those vehicles most recently listed. Buyers can also choose to sort their findings by prices, such as lowest to highest or highest to lowest. Another important way to sort the listings is by location. Since cars are large items, buyers may consider only looking for those that are within reasonable driving distances. Performing a search by zipcode makes this easy. However, if the ideal car is available on the other side of the UK, the cost of shipping the vehicle should be taken into account. Notably, this is usually quite expensive.
Buying a Renault Megane on eBay
Using eBay to purchase a Renault Megane is a smart, efficient way to buy a new car, whether a hatchback, coupe, or estate. eBay is a valuable resource for car buying. Furthermore, eBay is also a convenient forum for buying all of the extra parts and accessories you might want to go along with your new Megane.
In addition to searching for and sorting Renault Meganes by type, year, or colour, you can also type in exactly what you want in the search box on eBay's home page. For example, enter the phrase, "Renault Megane blue" or "Renault Megane 2009". This returns multiple search results, as well as additional filters to further narrow down the listings. For a more refined search, consider the Advanced Search feature.
When searching for your new car on eBay, you are sure to find many suitable options from many sellers. Through eBay's partnership with PayPal, shoppers are assured a safe and secure shopping experience.
Conclusion
For most people, getting a new car is a very big decision. Therefore, it is important to make an educated buying decision based on as much information as possible. Researching the Renault Company and becoming familiar with the various models that are available are both important, because it ensures that potential buyers have a satisfying shopping experience.
The Renault Company has proven to produce quality, affordable cars since the early 1900s. And, choosing a Megane is a popular choice for many drivers. The Renault Megane is available in various body styles, including hatchbacks, sedans, coupes, convertibles, and estates. When looking for a Megane on eBay, be certain to utilise all of the search features to make browsing easier. Shopping by model name, year, car type, colour, condition, mileage, or fuel type makes site navigation manageable. And, sorting the listings by price or item location is another easy way to narrow down the options.